Brexit: Paris could lure 20,000 finance jobs from Britain with moves starting within weeks
Continental race to take advantage of Britain leaving EU is heating up as Theresa May plans to trigger start of negotiations by end of March
Gavin Finch
,
John Detixhe
Tuesday 03 January 2017 09:14 Comments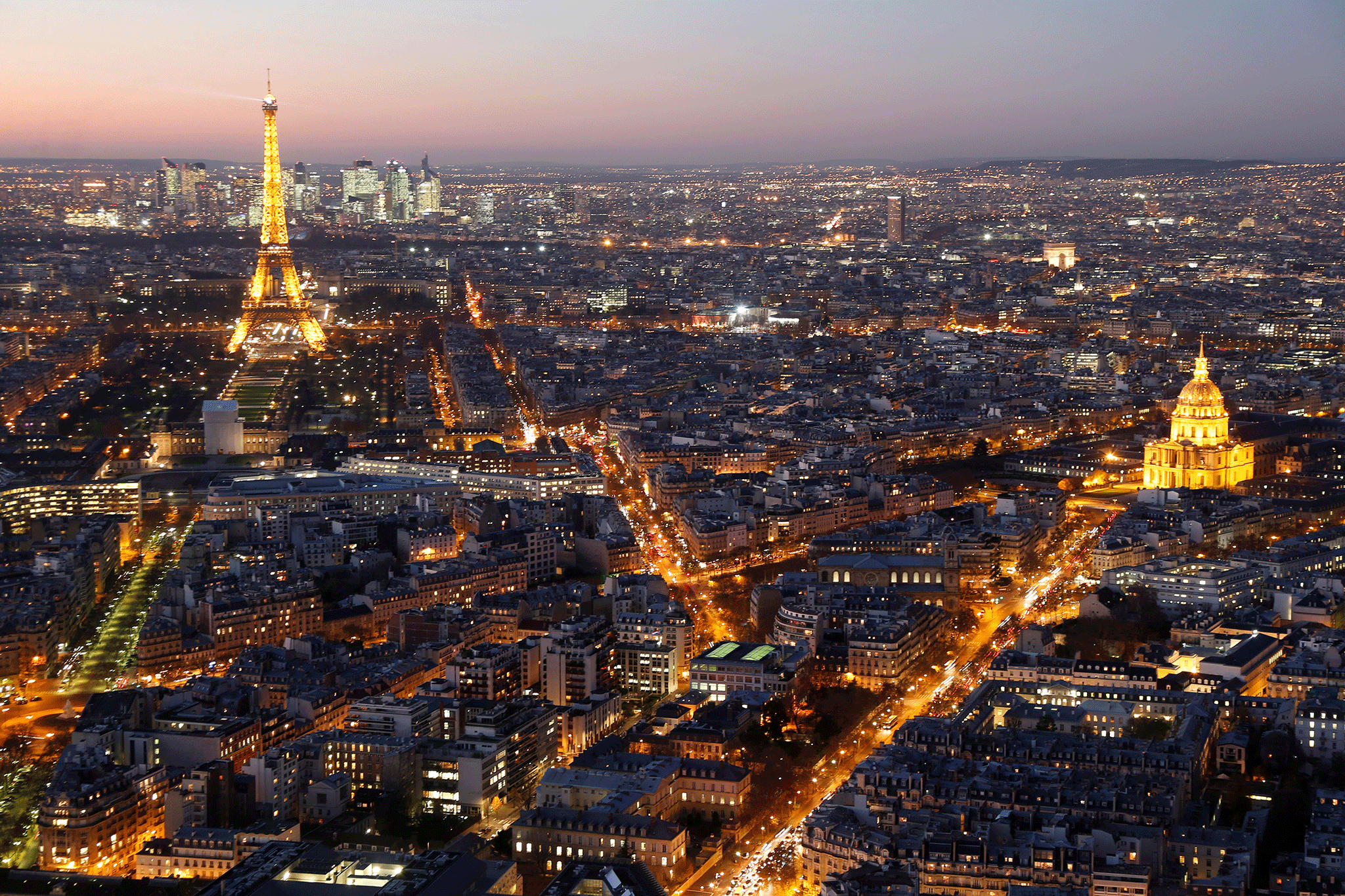 Paris could lure as many as 20,000 workers from Britain's finance industry with the exodus potentially starting within weeks as the UK begins its withdrawal from the European Union, according to Europlace, the French capital's lobby group.
Paris will make its case to London-based executives in a series of February meetings as it competes for talent with rival cities such as Frankfurt. Europlace's marketing materials show it will extol how Paris already employs more than 180,000 financiers, is home to the region's biggest bond market and boasts the second-largest pool of asset managers.
The continental race to take advantage of Brexit is heating up as Prime Minister Theresa May plans to trigger the start of negotiations by the end of March. Global bank chiefs have warned Ms May that they will soon start shifting operations and jobs from the UK to elsewhere in the EU unless she can protect their easy access to its market.
"We feel decisions will be taken in the first semester of the new year," Arnaud de Bresson, Europlace's managing director, said in an interview in London. "We see institutions are accelerating their process of thinking."
With time at a premium, bankers say they want to establish new or expanded offices in the EU before the UK leaves, which is currently set for some time in 2019. Ms May says she wants to strike the best possible deal for banks, yet hasn't detailed what she will seek and also declines to fully endorse the transitional phase industry wants to smooth the departure.
​HSBC already said in the run-up to last year's referendum that it planned to move as many as 1,000 employees to Paris from London if voters backed Brexit, while Citigroup is now considering relocating some of its London-based equity and interest-rate derivatives traders to Frankfurt. TheCityUK lobby group warns that almost 70,000 jobs are up for grabs.
Europlace will argue Paris is better placed than other aspirants for London's crown. It touts the city as the top hub in continental Europe for interest-rate swaps trading with some $141bn (£115bn) of the derivatives changing hands in France every day. That compares with $1.18 trillion (£964bn) in the UK.
It will also promote itself as a city of requisite skills, contrasted with Frankfurt employing fewer than 100,000 people in finance and Dublin just 30,000. Another asset in its eyes is that French corporations are typically based in Paris, whereas German ones are sprayed around their country.
Although it hosts some of Europe's biggest banks, including Societe Generale and BNP Paribas, France has nevertheless long lagged behind the UK and Germany as an international hub for banking.
Brexit Concerns

Show all 26
The country is perceived as hostile to financial companies and ranks 29th in the Global Financial Centres Index, only one spot above Casablanca. Even its stock exchange, Euronext NV, is threatened by Deutsche Boerse AG's planned takeover of London Stock Exchange Group, which would create Europe's dominant market operator.
France's tight labour laws have also put off bankers who value longer work weeks and an employment regime that allows easy hiring and firing. De Bresson said Europlace is pushing lawmakers to relax such curbs.
Bloomberg
Register for free to continue reading
Registration is a free and easy way to support our truly independent journalism
By registering, you will also enjoy limited access to Premium articles, exclusive newsletters, commenting, and virtual events with our leading journalists
Already have an account? sign in
Join our new commenting forum
Join thought-provoking conversations, follow other Independent readers and see their replies