Brexit: UK trade deficit doubles as sliding pound does little to boost exports
Factory output also fell in August, the Office for National Statistics said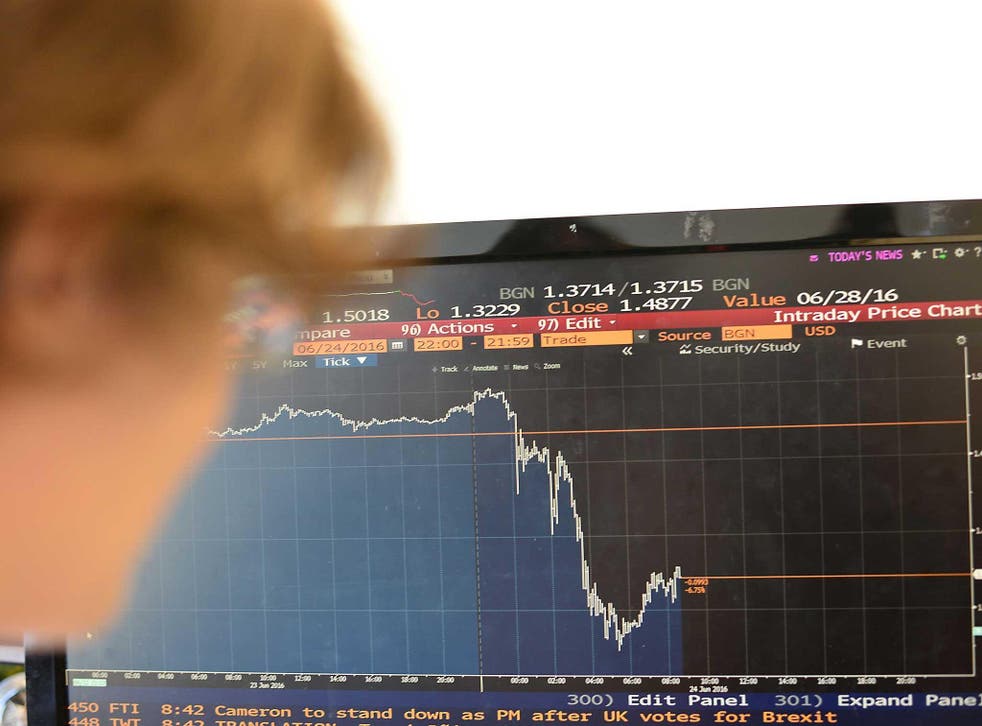 The UK's trade deficit more than doubled in August as the plummeting pound did little to boost UK exports, the Office for National Statistics reported today. The ONS also reported an unexpected fall in industrial output.
Brexit backers had suggested sterling's fall would boost exports by making them cheaper in other currencies, but the country's official statistics agency today said there is "limited evidence" this has happened as yet.
Several have pointed to a series of surveys showing increasing business confidence, as evidence that Brexit has not hit the economy. But, while sentiment has bounced back, hard figures on actual output have been less encouraging.
The gap between the UK's imports and exports hit £4.7bn in August, up from £2.2bn in July, the ONS reported in its second monthly trade bulletin since the Brexit vote.
The deficit with the EU grew by more than £1bn to £8.4bn. ONS statistician Kate Davies said: "Manufacturing output was up slightly in August with more cars built, with limited evidence suggesting the lower pound boosted exports."
UK manufacturers have reported a rise in both domestic and overseas demand, but imports are now more expensive as sterling depreciates.
Brexit Concerns

Show all 26
The pound has lost more than 15 per cent of its value against the dollar since the Brexit vote – a sign that markets are less confident in the outlook for the UK economy outside the single market.
Worse may yet be to come as the currency lost 2.7 per cent overnight, after recovering from a shock 6 per cent flash crash in a matter of minutes.
Meanwhile, factory output fell unexpectedly by 0.4 per cent month-to-month in August – economists had predicted a 0.1 per cent rise.
International Trade Secretary Dr Liam Fox said: "While some sectors continue to perform well, there is still some way to go to ensure that we are exporting as much as we could and should do." He added that the Government was "working hard to ensure the UK remains an attractive place with which to trade".
Howard Archer, chief UK and European economist at IHS Global Insight, said of the data: "While the economy still looks likely to have seen clear expansion in the third quarter led by decent consumer spending, a wider trade deficit in August and a dip in industrial production rein in some of the higher growth expectations.
"We currently estimate third quarter GDP growth at 0.4 per cent quarter-on-quarter."
Join our new commenting forum
Join thought-provoking conversations, follow other Independent readers and see their replies