Brexit: Theresa May's 'diplomatic war' with EU makes it 'very difficult running a business', says WPP boss Martin Sorrell
Theresa May was making her first appearance as Prime Minister at the European Council on Friday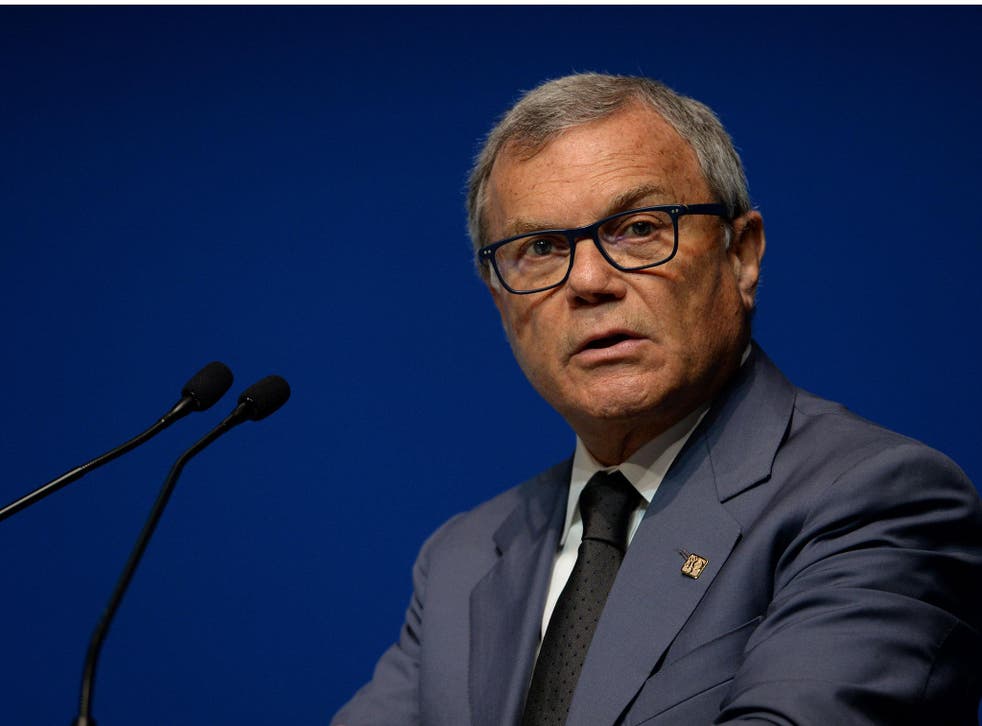 Sir Martin Sorrell, chief executive of the world's largest advertising group WPP, has warned the Government's 'diplomatic war' with the EU is hurting businesses.
His comments came on the day Theresa May was making her first appearance as Prime Minister at the European Council.
Sir Martin, who firmly campaigned for the Remain camp, previously warned it will take the UK 10 years to leave the EU.
In an interview with Bloomberg TV on Friday, he said: "There are a lot of concerns about what Brexit means for the EU itself."
"It's very difficult running a business or trying to when we have a sort of diplomatic war that's going on of this nature."
"I still hope that we will get another shot at approving Brexit at the electorate sometime in 2019."
In August, Sir Martin warned that the process of actually leaving the EU will take a long time when, from a business point of view, people want it to be done quickly.
Businesses have expressed concerns that Britain is headed towards a "hard Brexit", which would see the UK drifting away from cooperation with the rest of the EU.
Banks and financial firms warned they could start making decisions to move assets out of the UK as early as 2017 if there is no deal in place to maintain their rights to sell services freely across the EU.
Meanwhile, Carlos Ghosn, the chief executive of Nissan, has threatened to scrap a potential new investment in his company's giant car plant in Sunderland, unless the British government pledges to reimburse the firm for the hit it could take from the UK's vote to leave the EU.
What experts have said about Brexit

Show all 11
Ghosn said: "If I need to make an investment in the next few months and I can't wait until the end of Brexit, then I have to make a deal with the UK Government.
Elliot Peckett, the chief executive of Smiffys, a costume and fancy dress supplier which employs 250 people across its two sites in Gainsborough and Leeds, said "he can't afford to wait".
He said his company is moving its headquarters to the EU this week.
Peckett told The Independent: "The Government proclaim that they want to encourage Britain to export, but pursuing this hard Brexit approach has simply pulled the chair from beneath us and left us dangling. The simple answer is that we cannot afford to wait.
Register for free to continue reading
Registration is a free and easy way to support our truly independent journalism
By registering, you will also enjoy limited access to Premium articles, exclusive newsletters, commenting, and virtual events with our leading journalists
Already have an account? sign in
Register for free to continue reading
Registration is a free and easy way to support our truly independent journalism
By registering, you will also enjoy limited access to Premium articles, exclusive newsletters, commenting, and virtual events with our leading journalists
Already have an account? sign in
Join our new commenting forum
Join thought-provoking conversations, follow other Independent readers and see their replies