Brexit: 2017 set to be worst year for consumer spending since 2013
Consumer spending has increased by an average of 0.2 per cent each month so far this year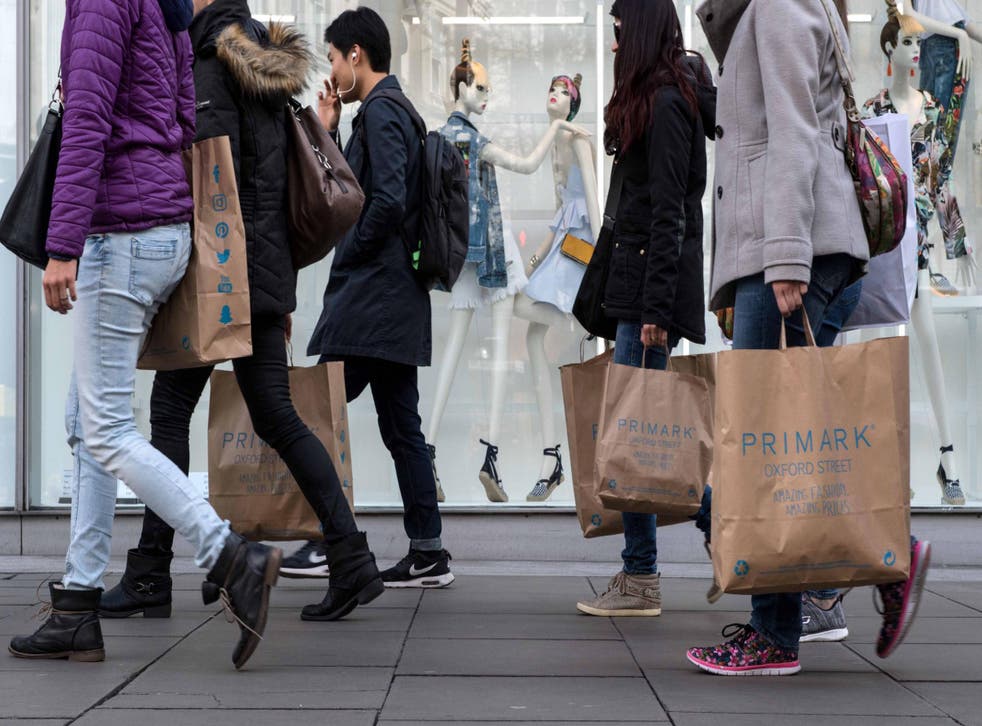 2017 is set to be the weakest year for UK consumer spending in four years as a slump in the pound chips away at shoppers' appetites, new figures reveal.
Visa's consumer spending index, released on Monday, shows that UK household spending increased for the first time in four months during August. But so far this year spending has been lacklustre, putting 2017 on track to be the worst year since 2013.
"Consumer spending in August has bucked the trend of the previous three months, registering a marginal increase against the same period last year," said Kevin Jenkins, UK and Ireland managing director at Visa.
"Nevertheless we are wary about taking this as a sign that the household squeeze is easing given the clear slowdown in spending during the preceding three months."
Consumer spending has increased by an average of 0.2 per cent each month so far this year, according to Visa. In August it increased by 0.3 per cent on the same month last year, particularly spurred by e-commerce, where spending was up 6.5 per cent. Face-to-face spending for August fell 2.6 per cent, though, having already slumped by 3.7 per cent in July.
People particularly spent less on transport and communication last month. Spend on clothing and footwear fell too, though not as much as in July. Food and drink retailers saw a marginal decline in expenditure.
A slump in the pound since last June's Brexit referendum has fuelled inflation, squeezing disposable incomes especially as wages have stagnated.
Separate data on Monday showed that high street footfall declined by 2.6 per cent in August, a deeper decline than July's figure of 2.1 per cent. The decline in shopping centre footfall decelerated to minus 0.8 per cent in August from minus 1.3 per cent in July, according to the BRC Springboard data.
"Encouraging shoppers back to more of our town centres is crucial to reducing the high number of vacant premises and the increasing gap between the vibrant and in-demand areas and those at the much more economically fragile end of the spectrum," said Helen Dickinson, chief executive of the British Retail Consortium.
Overall the steepest decline in footfall in August occurred in Greater London, where footfall dropped by 2 per cent, and Northern Ireland, where it fell by 2.3 per cent.
Data last week showed that overall the UK's services industry continued to lose momentum in August as consumers reigned in the amount they shell out at restaurants, cinemas, gyms and hairdressers. Separately last week, data from the Society of Motor Manufacturers and Traders showed that car sales fell for a fifth month in a row in August – the longest run of decline in six years.
The UK economy grew by 0.3 per cent in the second quarter of this year after expanding 0.2 per cent in the first, which made it the slowest growing of any major advanced economy for that period.
Register for free to continue reading
Registration is a free and easy way to support our truly independent journalism
By registering, you will also enjoy limited access to Premium articles, exclusive newsletters, commenting, and virtual events with our leading journalists
Already have an account? sign in
Register for free to continue reading
Registration is a free and easy way to support our truly independent journalism
By registering, you will also enjoy limited access to Premium articles, exclusive newsletters, commenting, and virtual events with our leading journalists
Already have an account? sign in
Join our new commenting forum
Join thought-provoking conversations, follow other Independent readers and see their replies