Brexit uncertainty prompts drop in deals between large and small UK businesses
Transactions between large and small enterprises dropped by 28 per cent in 2016/17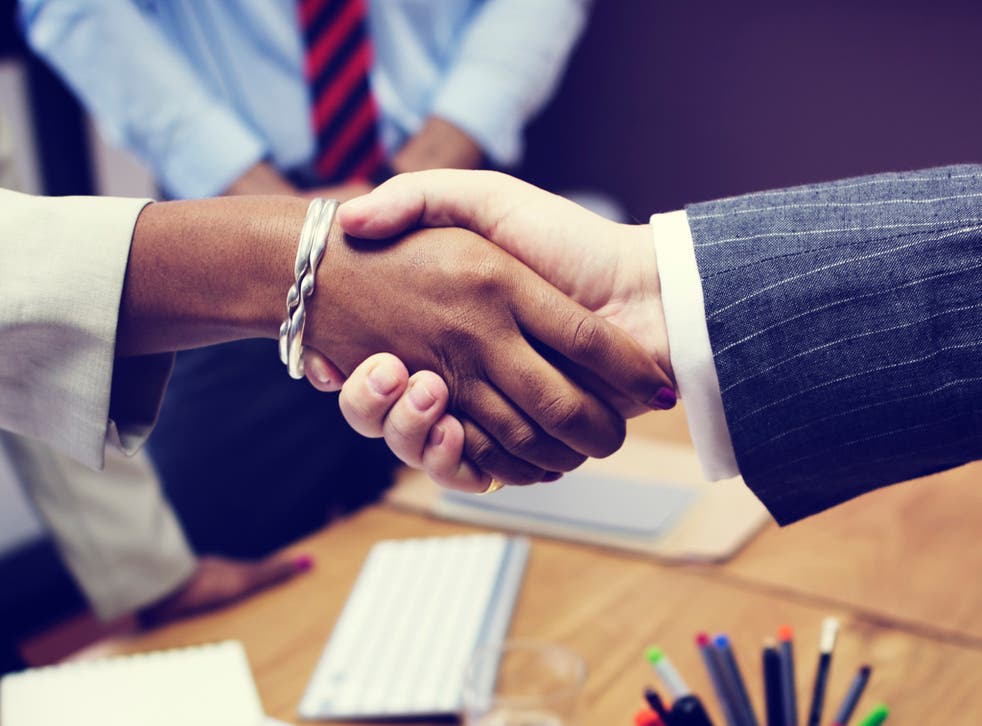 The number of deals between large and small UK businesses has dropped dramatically due to the economic uncertainty caused by Brexit, new research shows.
Transactions between large and small enterprises dropped by 28 per cent in the most recent tax year, mirroring a disappointing run of business investment results since the Brexit referendum, according to data released by law firm Bond Dickinson.
The decline follows a period of continual growth during the three years preceding the UK's decision to leave the EU. Deal volumes rose from 1,326 during 2013/14, to a peak of 1,536 in 2015/16, before falling to 1,111 in 2016/17.
Despite the fall, the study shows that large organisations still invested £21bn in deals with UK SMEs in the last tax year, compared to the £16bn invested in research and development in 2016, demonstrating that bigger corporations maintain a healthy appetite for working with smaller enterprises.
The financial services sector is still leading the way when it comes to such transactions, suggesting an enthusiasm for collaboration with fintech startups. Three quarters of deals, however, were minority stake purchases, rather than full acquisitions or joint ventures.
The study explores deals between large businesses and UK SMEs, including mergers and acquisitions, minority stake purchases and joint ventures (JVs) from April 2013 to April 2017.
The data does not include headline-grabbing deals such as the takeover of ARM Holdings – which is not considered an SME – by Japanese bank SoftBank.
Corporate Partner at Bond Dickinson Simon Pilling said that uncertainty over the terms of Brexit has caused business negotiations to stall.
Business news: In pictures

Show all 13
"Multinationals earning in dollars are in clover right now, and borrowing costs are at an all-time low, yet we've still seen this fall in deals with UK SMEs. Negotiations are being strung out as corporates continue to work out how the final EU deal, or lack of one, will affect them," said Mr Pilling.
Business investment shrank by 1.5 per cent in 2016 according to the Office for National Statistics – the first contraction since 2009 – and in 2017 has continued to lag behind the recovery of GDP. Economic consultancy Cebr is currently forecasting a 3.4 per cent fall in business investment for 2017.
Register for free to continue reading
Registration is a free and easy way to support our truly independent journalism
By registering, you will also enjoy limited access to Premium articles, exclusive newsletters, commenting, and virtual events with our leading journalists
Already have an account? sign in
Register for free to continue reading
Registration is a free and easy way to support our truly independent journalism
By registering, you will also enjoy limited access to Premium articles, exclusive newsletters, commenting, and virtual events with our leading journalists
Already have an account? sign in
Join our new commenting forum
Join thought-provoking conversations, follow other Independent readers and see their replies