Brexit: Wetherspoons boss who campaigned for Leave threatens to stop selling European drinks because of 'EU bullying'
Tim Martin accuses European Commission President Jean-Claude Juncker of putting EU businesses at risk by telling them not to negotiate with UK companies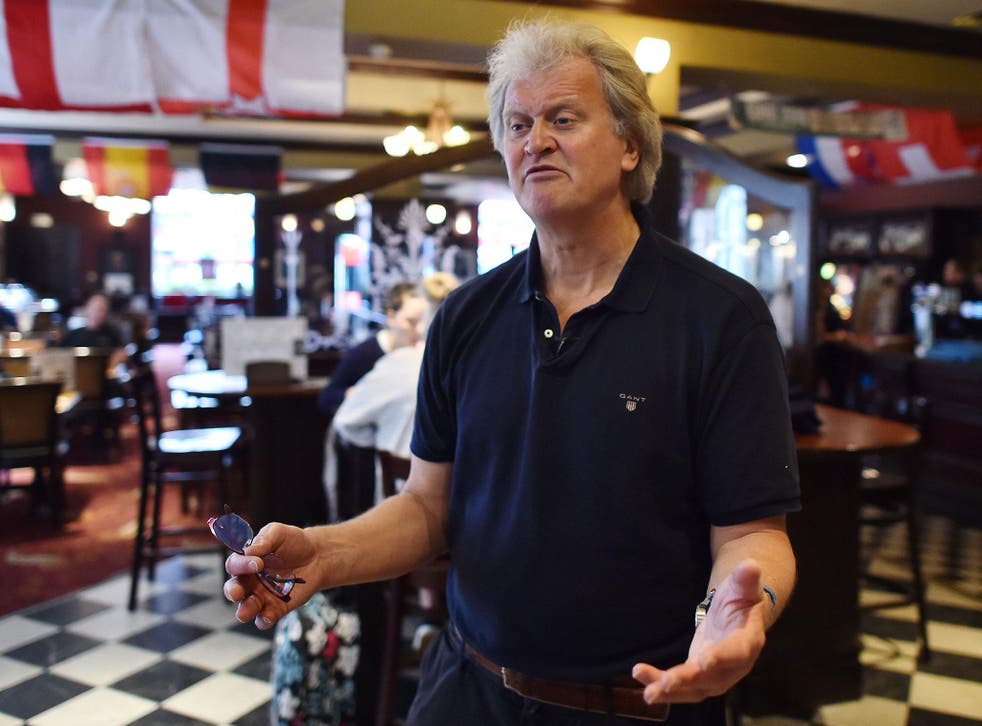 JD Wetherspoon chairman Tim Martin has said his pub chain could stop selling European drinks brands unless EU leaders stop "bullying" Britain.
Mr Martin, who distributed 500,000 beer mats calling for the UK to leave the EU, accused European leaders such as Commission chief Jean-Claude Juncker, French President Francois Hollande and German Chancellor Angela Merkel of adopting a hostile approach to Brexit negotiations. Mr Martin said his firm would buy less from European brewers if it is unable to agree on tariff-free transactions.
He said: "I don't think Wetherspoon or British buyers are in a weak position because we can switch from Swedish cider to British cider. So the people put in a weak position are the sellers and I think that is the paradox that has not been illustrated."
He added: "According to press reports, Juncker told European business leaders in October not to negotiate with UK companies and to adopt an intransigent attitude. I would not advise any EU companies to follow that advice. If we, and companies like ours, are unable to agree on tariff-free transactions, it will inevitably result in a loss of business for European companies which have done nothing to deserve this outcome."
Mr Martin who donated £200,000 to the Leave campaign, has accused the IMF, the Bank of England and other major financial organisations of "irresponsible doom-mongering", after the UK voted to leave the EU.
His latest comments came in a trading update for the first quarter ending 23 October. Wetherspoons' like-for-like sales were up by 3.5 per cent. However, the figure fell to 2.3 per cent for the last five weeks of the period.
The company added that it expects to be hit by higher costs in wages, business rates and repairs.
Brexit Concerns

Show all 26
Mr Martin said: "The company has made a reasonable start in the current year, but any forecasts for the full year are inevitably tentative, with nine months still to go – and the outlook for the current financial year is unchanged."
Join our new commenting forum
Join thought-provoking conversations, follow other Independent readers and see their replies