Brexit worries Wimbledon strawberry farmer who depends on EU workers
The farm sends some 61,700lb (28,000kg) of the fruit to the tennis competition each year - and most of it is picked by Eastern Europeans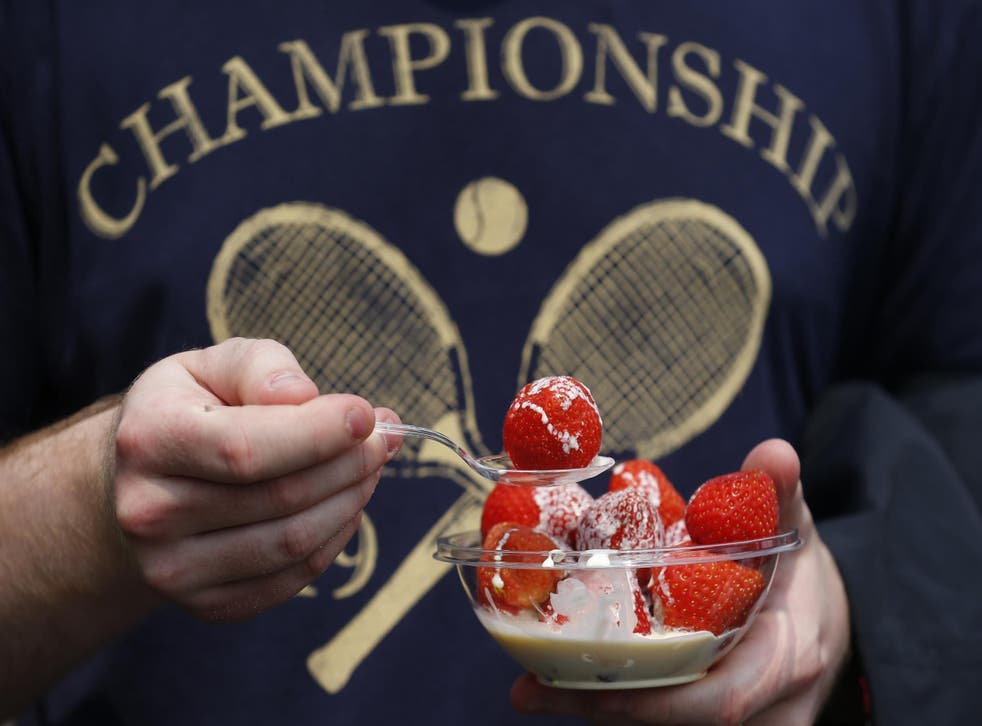 The owner of the farm which provides Wimbledon with its strawberries has said she hopes there is a "mechanism" for European citizens to work seasonally in the UK after Brexit.
Marion Regan, who owns Hugh Lowe Farms in Kent with her husband Jon, relies on seasonal labour to make sure Wimbledon is supplied with fresh strawberries throughout the tournament.
The farm sends some 61,700lb (28,000kg) of the fruit to the tennis competition each year - and most of it is picked by Eastern Europeans.
Mrs Regan said: "In common with lots of other horticultural producers - apple growers and salad growers - we all depend on having a really good supply of seasonal labour to help hand-harvest our crops, and we are extremely lucky on this farm to have some fantastic people predominantly from eastern European Union countries who come here for the summer.
"I very much hope that when we leave the European Union there will still be a mechanism by which these great young people are still able to come here."
Last week a report commissioned by British Summer Fruits (BSF), the industry body which accounts for 97 per cent of all berries supplied to UK supermarkets, warned that strawberry and raspberry prices could rise by up to 50 per cent as a result of Brexit.
BSF chairman Laurence Olins said: "This is as extreme as it gets. If we do not have the pickers, we do not have a soft fruits industry."
The report said 95 per cent of seasonal fruit pickers in Britain come from the EU. BSF urged the Government to allow labourers from Europe to work in Britain post-Brexit on fixed-term contracts and fill the vacancies it claims British people do not want.
Pickers at Hugh Lowe Farms in Mereworth arrive in the Garden of England for the summer, staying on site and then returning home when the season is over.
A group of about 35 pickers start at 5am when the strawberries are cool.
They get them to the packhouse to chill, where they are despatched to Wimbledon that day or the next, ready to be served with cream.
Mrs Regan's family first went to Kent to plant fruit in the 1890s, and have been providing all of Wimbledon's famous strawberries for the last 25 years.
"The caterers at Wimbledon I think like our strawberries because they're very fresh and they're very local. We can get them to them within a day of being picked," said Mrs Regan.
She added that good light levels early in the year means this year's strawberries look set to be a bumper crop.
Press Association
Join our new commenting forum
Join thought-provoking conversations, follow other Independent readers and see their replies