Britain has become a nation of hagglers - and research shows asking for a discount usually pays off
Utility companies nearly always give in, but survey reveals that negotiating a better price depends on what products consumers are buying
Chris Green
Sunday 29 March 2015 02:00 Comments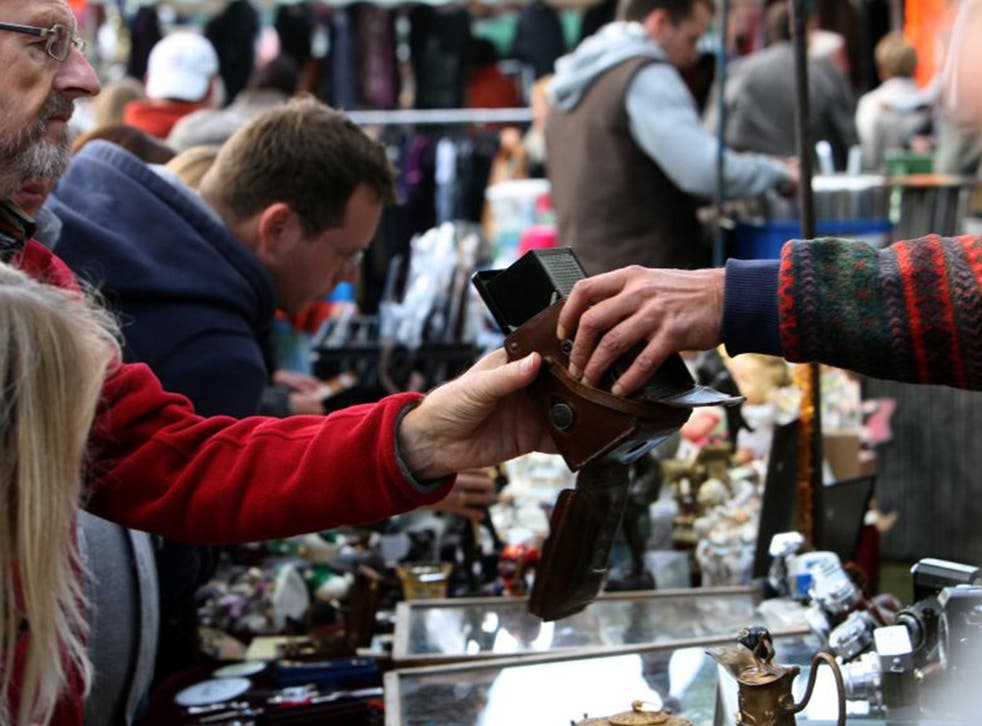 Britain is becoming a nation of hagglers. People are increasingly happy to negotiate better prices on everything from energy bills to new televisions and bicycles, according to research commissioned by the Government.
Almost half of those who bought something worth more than £100 in the past two years tried haggling to get a better price – and the vast majority succeeded, the survey of more than 6,000 adults found.
The study, carried out for the Department of Business, Innovation and Skills (BIS) by market research company GfK, also claimed that consumers could be divided into five types, giving a long definition for each. The types are "Constrained Strugglers", the "Consciously Unengaged", "Worried Indecisives", "Traditional Value-seekers" and "Leading Edgers".
Black Friday 2014: Shopping frenzy hits the UK

Show all 10
The Consumer Empowerment Survey found that haggling extended to utility suppliers, with one in four people who were renewing a service such as energy or internet trying to negotiate a better price.
However, people's attempts at haggling depended on what they were buying. Price negotiation was much more common when buying a car, van, motorbike or bicycle, with more than two-thirds of consumers feeling confident enough to try. More than half of those who had tradespeople carrying out work in their home also tried to negotiate.
Haggling was less common among those buying electrical goods or a computer, with only a quarter attempting to negotiate, while people booking holidays tended not to try.
A BIS spokesperson said it had commissioned the study to allow ministers to "truly understand the consumer landscape". The spokesperson said: "What we discovered was interesting. A large number of people are willing to negotiate their utility deals while nearly half of people spending more than £100 will attempt to negotiate a better deal. Not only that, but 90 per cent of negotiations are successful."
Steve Nowottny, consumer and features editor at the MoneySavingExpert website, said it was "encouraging" that British consumers were getting the hang of haggling. "Over the years, we've somehow come to see haggling as rude or impolite – this misconception has often left companies with their profits intact and only the knowing few with big bargains," he added.
"Yet negotiating can be hugely effective, with the vast majority of those who try it ending up with a better deal. It's worth a go – the worst they can say is no."
Register for free to continue reading
Registration is a free and easy way to support our truly independent journalism
By registering, you will also enjoy limited access to Premium articles, exclusive newsletters, commenting, and virtual events with our leading journalists
Already have an account? sign in
Join our new commenting forum
Join thought-provoking conversations, follow other Independent readers and see their replies