Britain's search-and-rescue helicopter service to be taken over by US-based Bristow Group
Deal spells the end of the use of Sea King helicopters - flown by the Duke of Cambridge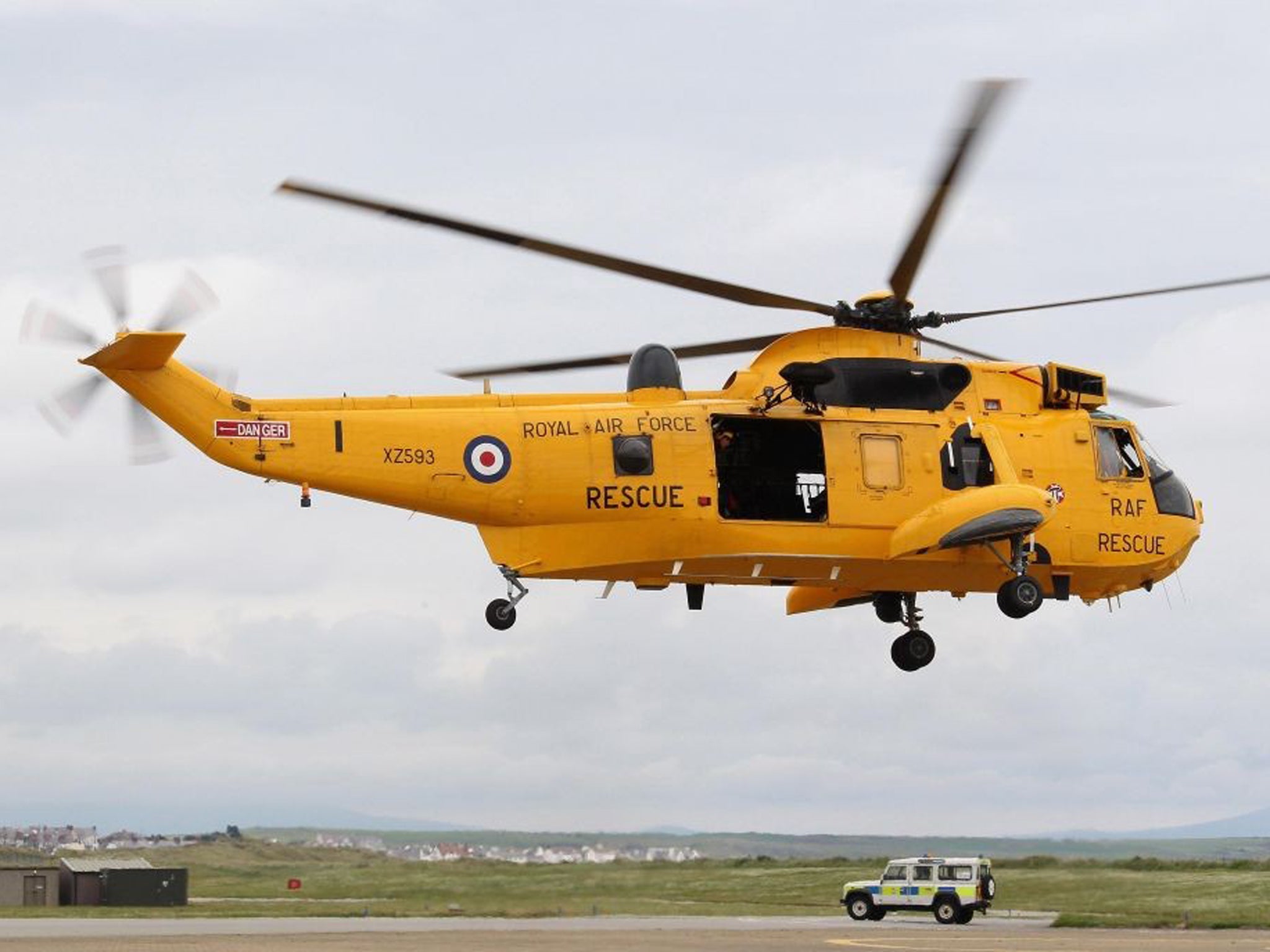 Britain's search-and-rescue helicopter service, which employs the Duke of Cambridge, is to be run by US-headquartered Bristow Helicopters from 2015, the Government announced today.
The award of the £1.6 billion deal ends 70 years of a service run by the RAF and Royal Navy squadrons.
It also spells the end of the use of Sea King helicopters - flown by William - in search-and-rescue (SAR) work.
The 30-year-old Duke, the future Commander-in-Chief of the Armed Forces, is a Flight Lieutenant based at RAF Valley on Anglesey in North Wales, from where he commands missions to help stranded climbers and stricken vessels in the area.
In 2011 he is understood to have voiced his concern over privatisation plans to Prime Minister David Cameron when the pair met in Zurich, Switzerland, as part of England's 2018 World Cup bid.
Under the new contract, 22 state-of-the-art helicopters will operate from 10 locations around the UK.
Ten Sikorsky S92s will be based, two per site, at Stornoway and Sumburgh in Scotland, and at new bases at airports in Newquay in Cornwall, Caernarfon in Wales and Humberside.
Ten AgustaWestland AW189s will operate, two per site, from Lee on Solent and a new hangar at Prestwick Airport, and new bases which will be established at St Athan, Inverness and Manston airports.
All bases will be operational 24 hours a day.
The new contract will be managed by the Maritime and Coastguard Agency in the same way as the existing contract that operates the Coastguard helicopter bases on the south coast and on the Western and Shetland Isles.
Half of the new fleet will be built in Yeovil in Somerset and the contract will have a significant impact on the UK supply chain, providing and sustaining jobs and apprenticeships.
The Department for Transport said that, under the new contract, helicopters will be able to reach a larger area of the UK SAR region within one hour of take-off than is currently possible.
It added that, based on historic incident data, it is estimated there will be an overall improvement in flying times to incidents of around 20% (from 23 to 19 minutes).
Presently, approximately 70% of high and very high-risk areas within the UK SAR region are reachable by helicopter within 30 minutes. Under the new contract, approximately 85% of the same area would be reached within this timeframe.
Transport Secretary Patrick McLoughlin said: "Our SAR helicopter service plays a crucial role, saving lives and providing assistance to people in distress on both land and on sea.
"With 24 years of experience providing SAR helicopter services in the UK, the public can have great confidence in Bristow and their ability to deliver a first-class service with state-of-the-art helicopters."
Bristow Helicopters said the "technologically advanced" helicopters would be operated by experienced crews with "world-class" skills.
It expects to create around 350 jobs to support the contract.
Mike Imlach, the firm's managing director, said: "We are proud to be returning to our British heritage of providing world-class SAR services in the UK.
"We will introduce new helicopters to the UK equipped with the latest search-and-rescue technology that will deliver unprecedented levels and quality of SAR coverage across the country.
"The existing expertise and local SAR knowledge is immensely valuable and we will ensure that this is not lost.
"Bristow Helicopters Ltd knows the responsibilities that go with providing this service and we are committed to working in full partnership with the Maritime and Coastguard Agency and ensuring a smooth transition process and the long-term continued delivery of a world class SAR operation in the UK."
The company said bases would be strategically situated near areas of high SAR incident rates.
The base locations and equipment will allow the operation to dispatch seven aircraft simultaneously on one operation, it said.
Meanwhile, it promised the helicopters would be more advanced than the Sea King model they will replace, with night vision, mission management and increased on-board medical capabilities.
The company has provided SAR services in the UK since 1971.
According to the firm, it has flown more than 44,000 SAR operational hours in Britain and conducted more than 15,000 SAR missions, rescuing more than 7,000 people.
Bob Crow, general secretary of the Rail, Maritime and Transport union, said: "We are deeply concerned that the privatisation of search and rescue, tied in with a programme of cuts including the loss of helicopter and Coastguard capacity, will have a seriously detrimental impact on these life-or-death services in British waters.
"The Government have not produced a shred of evidence that safety is paramount and this looks to us like another privatisation policy driven by both ideology and the central demand to cut budgets. The bottom line for us is that those cuts could cost lives and put our members directly at risk."
PA
Join our commenting forum
Join thought-provoking conversations, follow other Independent readers and see their replies