British banks brace for another £40bn bill for wrongdoing
Bank of England stress tests plan for a doubling of penalties among seven top banks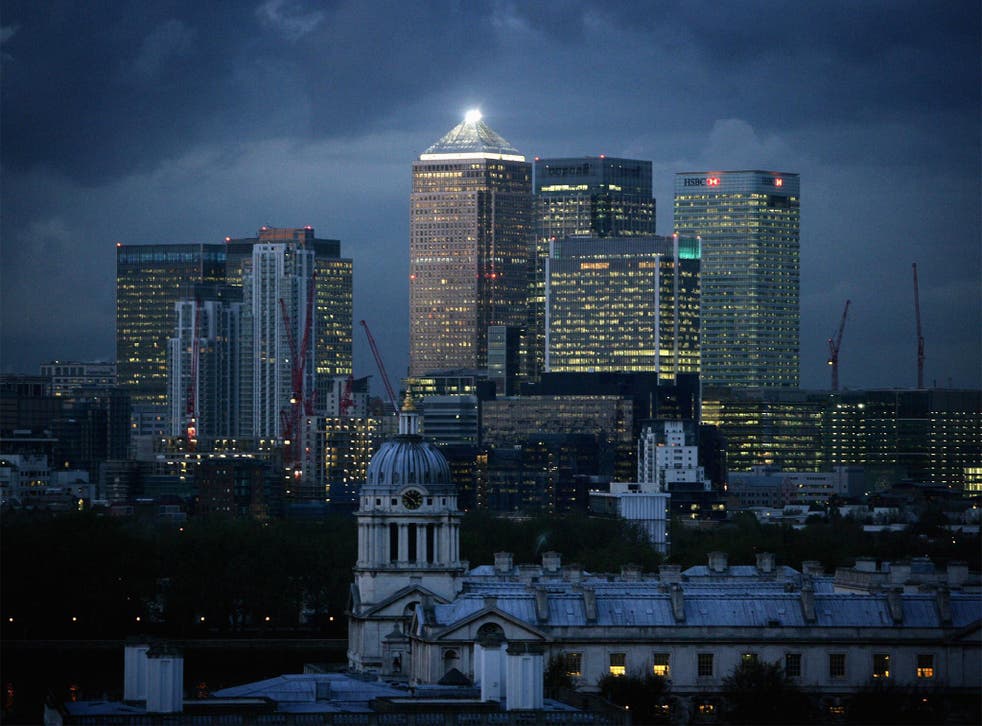 The Bank of England has warned that British banks could face a further £40bn in fines and compensation bills for their historic crimes and misdemeanours.
Its latest bleak prognosis emerged as the Bank released the results of its "stress tests". All seven of Britain's systemically important banks passed, but only – in the cases of Royal Bank of Scotland (RBS) and Standard Chartered – after taking action to build up their contingency funds.
If the Bank's warning about fines and penalties were to come to pass, it would virtually double what they have already set aside for what they call "misconduct costs."
The fines were part of the stress-test scenario being used to calculate the strength of Britain's banks, and sat alongside a projected slump in Chinese growth from 6 per cent to just 1 per cent and a crash in the oil price to $38 a barrel.
The Bank explained that while the extra £40bn was "not a central projection for future misconduct costs", it had been arrived at using the best available information.
It said: "Bank staff have generated these 'stressed' estimates for additional misconduct costs drawing on information provided by participating banks as well as other sources – including, for example, public reports of legal proceedings involving potential bank misconduct issues."
The stress test assumed that £30bn of the extra misconduct charges would fall in the first two years of the five-year scenario played out in the simulation. In the event, the seven banks had already racked up a further £6bn of provisions for misconduct in just the first six months of 2015. The Bank also made it clear that its £40bn of extra costs only "relate to known issues around past misconduct".
It said it could not anticipate issues that have not been identified and could not factor in the risk of further misconduct in the future.
That meant the £40bn figure "cannot be considered a worst-case scenario."
The Bank also said that it would not disclose the projections for extra misconduct costs at individual banks – and, indeed, had not even done so to the individual banks themselves.
Shares in the seven banks leapt after the test results came in first thing Tuesday morning. RBS and Standard Chartered only got through because they showed that they had raised or will raise extra capital.
"Overall the banking system has moved out of its post-crisis repair phase," declared the Bank's Governor, Mark Carney. "UK banks are now significantly more resilient than before the global financial crisis."
The Bank's Financial Policy Committee said it would be introducing a new "countercyclical" capital buffer designed to stop banks going from boom to bust on lending – making them save more in the good times to cover the bad. It signalled that this would be introduced in March at a level of 1 per cent of a bank's assets. However, Mr Carney made it clear that this would not mean the banks had to raise or set aside extra capital, and they should stick with the overall rule by holding the equivalent of 11 per cent of their assets as capital.
He said: "This is a little above the basic international standards set out for major global banks but is lower than some might have expected."
Five of the seven banks – Barclays, HSBC, Lloyds, Nationwide and Santander – passed the tests even in the worst scenario.
Co-op Bank, which failed last year's tests, was excluded from the latest one as it is undergoing a huge financial reconstruction.
RBS and Standard Chartered failed this year's tests at the level of the very worst "doomsday scenario".
Rather than the target 11 per cent core equity tier 1 capital ratio – a measure of how much capital banks have as a percentage of their lending – RBS hit a low of 5.9 per cent and Standard Chartered just 5.1 per cent, against an average of 7.1 per cent.
However, the Bank said that the sale by RBS of its US business Citizens – which raised more than $5bn (£3bn) – and the £3.3bn rights issue announced last month by Standard Chartered's new boss, Bill Winters, meant they were now adequately stable.
The focus of next year's tests is likely to shift from Far East-focused banks such as HSBC and Standard Chartered to those with big investment-banking businesses and greater US activity.
This could prove tough for Barclays, which may need to raise more capital to scrape through. But starting his job this morning, the new chief executive Jes Staley told Barclays staff he was filled with "excitement and optimism for the future".
Register for free to continue reading
Registration is a free and easy way to support our truly independent journalism
By registering, you will also enjoy limited access to Premium articles, exclusive newsletters, commenting, and virtual events with our leading journalists
Already have an account? sign in
Register for free to continue reading
Registration is a free and easy way to support our truly independent journalism
By registering, you will also enjoy limited access to Premium articles, exclusive newsletters, commenting, and virtual events with our leading journalists
Already have an account? sign in
Join our new commenting forum
Join thought-provoking conversations, follow other Independent readers and see their replies