BT boss accuses rivals of 'Orwellian tactics' over Fix Britain's Internet campaign
Vodafone, Sky and TalkTalk launched the Fix Britain's Internet campaign in August in response to customers' frustration at broadband speeds 
Zlata Rodionova
Tuesday 16 August 2016 16:42 Comments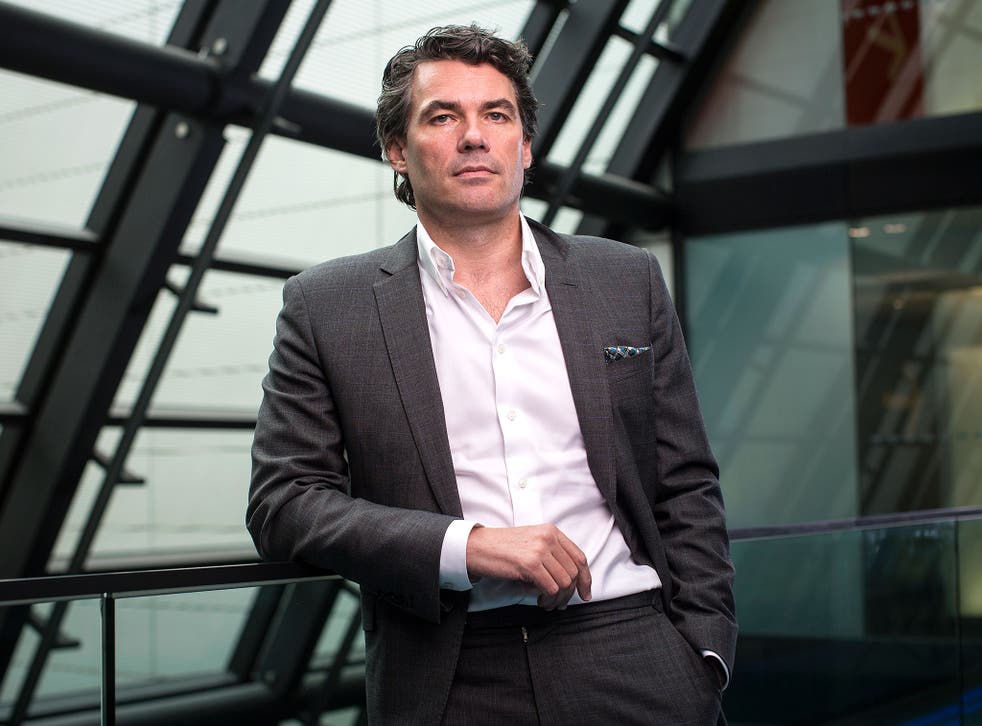 Gavin Patterson, the chief executive of BT, has written to rival broadband providers Sky, TalkTalk and Vodafone accusing them of misleading customers with their "Fix Britain's Internet" campaign.
Vodafone, Sky and TalkTalk, three of the UK's biggest internet providers, launched the Fix Britain's Internet campaign earlier this month in response to customers' frustration at broadband speeds. The campaign claims that BT is "spending billions on buying the rights for televised football rather than investing in Britain's infrastructure".
Responding to the claims, Patterson said that the campaign "paints an unfairly diminished view of connectivity across the UK and makes a number of misleading statements", in a letter seen by the Financial Times.
The letter, addressed to Baroness Harding, chief executive of TalkTalk, Jeremy Darroch, chief executive of Sky and Vittorio Colao, chief executive of Vodafone, accused the companies of using "Orwellian tactics" in their arguments.
In their response, the representatives of TalkTalk, Sky and Vodafone argued that their claims were based on figures in Ofcom reports.
"Ofcom data shows that deployment of pure fibre in the UK is below that in Turkey, Mexico and Poland. This is a wasted opportunity which risks Britain's future competitiveness, prosperity and quality of life," their letter stated, according to the Financial Times.
"Looking ahead, we do not appear to share the same level of ambition for the digital future of this nation," it added.
In a separate statement to The Independent, a BT spokesperson said: "We are disappointed by the false claims that underpin this campaign. In particular, It is totally untrue to claim that BT spends more on football rights than on Openreach when the opposite is so clearly the case.
"Openreach is one of the best-funded local network businesses in the world. It has been investing more than £1 billion a year on average over the past decade and that has risen to around £1.4 billion. That is roughly three times the amount that our consumer business chooses to spend on football rights out of its own free cashflow.
"We recognise there are homes and businesses that need faster broadband and we have plans to reach them. We mustn't lose sight, however ,of the fact that nine out of 10 premises can access superfast speeds today and that will rise to 95 per cent next year.
"We are happy and confident to engage in a debate on the future of our industry. But we are concerned that the debate should not degenerate into an exchange of soundbites that serve one party or another's narrow commercial interests. The future of the nation's digital infrastructure is too important for that."
The launch of the campaign followed the announcement to make Openreach a legally independent part of the BT Group, with a separate board, a majority of independent directors, and control over its budget.
Speaking to The Independent in July, Sharon White, Ofcom chief executive, warned BT that the option to sell its much criticised Openreach broadband division was "still on the table".
"What we've tried to do is achieve the maximum independence possible short of forcing BT to sell Openreach off. A key aspect of this is that you have a board, with articles of association that are legally binding on directors to act in the interests of all customers. That is critical when investment decisions are made," White said.
Business news: In pictures

Show all 13
"If BT doesn't agree we will use our powers to require the reforms. I understand why full separation looks clean and simple. But there are hundreds of thousands of pages of contracts that would have to be rewritten. We simply can't afford to wait to spend years wrangling. This delivers most of the benefits and if BT and Openreach don't make it work we can still demand it is sold off and we will do so."
White said Ofcom is prepared to use its veto power if it doesn't think Openreach's directors, appointed by BT, are suitable.
Register for free to continue reading
Registration is a free and easy way to support our truly independent journalism
By registering, you will also enjoy limited access to Premium articles, exclusive newsletters, commenting, and virtual events with our leading journalists
Already have an account? sign in
Join our new commenting forum
Join thought-provoking conversations, follow other Independent readers and see their replies