BT reprieves EE brand as profit growth jumps
The 500-plus EE shops and their 14,000 staff will not have to undergo an expensive rebranding exercise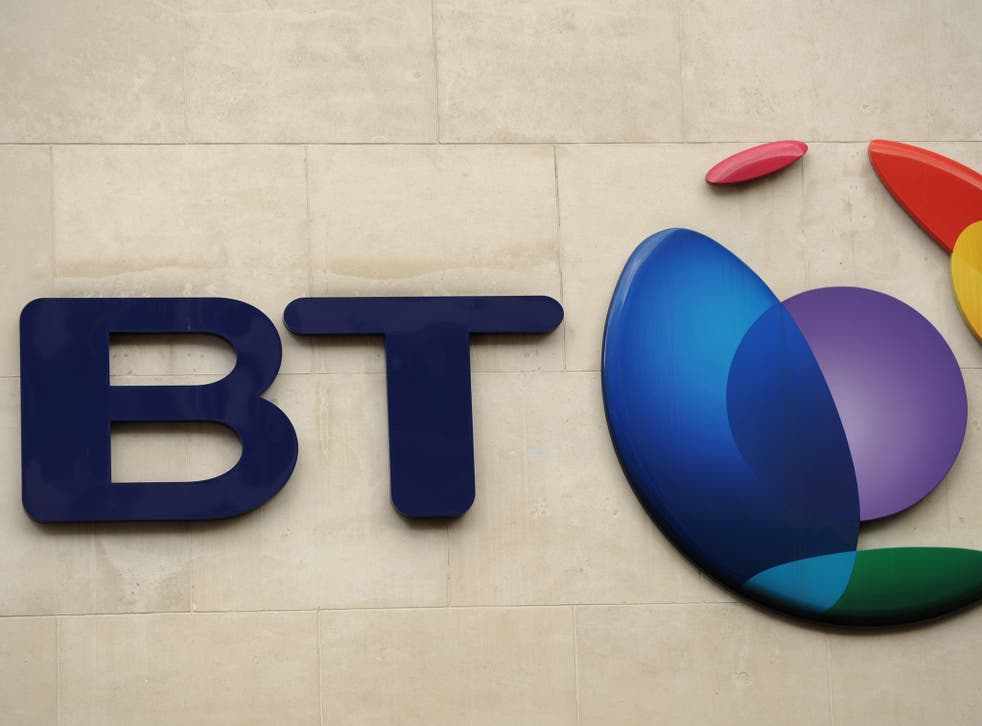 BT has reported its best quarterly growth for seven years and said it had decided to retain the EE brand after its £12.5bn takeover of the mobile giant.
"It's a strong brand," BT's chief executive Gavin Patterson said. "It has a clear association with 4G where it is the market leader. We will operate a multi-brand strategy which we have already shown we can do with Plusnet in broadband."
The decision means that 500-plus EE shops and their 14,000 staff will not have to undergo an expensive rebranding exercise and – for the time being at least – they will not be selling BT products and services.
The EE brand was launched in 2012, two years after Orange and Deutsche Telekom merged their UK mobile operations to form the much derided Everything Everywhere brand. Deutsche is now BT's largest shareholder with a 12 per cent stake, and Orange has 4 per cent.
Although EE will become the consumer-focused part of BT's mobile offering, it has created a new division to service UK businesses and the public sector, combining mobile, internet and fixed line.
BT's headline revenues rose by 4.7 per cent to £4.6bn in the three months to December. Core earning rose by 3 per cent to £1.6bn with pre-tax profits up 14 per cent at £928m. The numbers were comfortably towards the top end of analysts' forecasts and BT shares rose 9.35p to 494.2p. The company said it was confident with its forecast of annual revenue growth in the year to March of 1-2 per cent.
"We saw a particularly strong performance in our consumer business," Mr Patterson said. "Customers like what we are offering whether it's superfast broadband, Champions League football or mobile data bundles."
BT took 71 per cent of the growth in the UK broadband market during the quarter, and its infrastructure offshoot Openreach supplied 494,000 new fibre connections, split roughly 50-50 between BT and its rivals – predominantly Sky. The group is awaiting the outcome of the investigation into the telecoms market by Ofcom's chief executive, Sharon White, which could force BT to split off or sell Openreach.
Ms White said yesterday she wanted Europe to bar the takeover of O2 by 3, the UK's smallest mobile network. An initial ruling from Brussels is expected this week or early next. Historically, Europe has opposed mergers where this would mean a country's mobile competitors falling from four to three.
For the first time in a decade BT recorded growth in consumer landlines, thanks to marketing of broadband and BT Sport.
Register for free to continue reading
Registration is a free and easy way to support our truly independent journalism
By registering, you will also enjoy limited access to Premium articles, exclusive newsletters, commenting, and virtual events with our leading journalists
Already have an account? sign in
Register for free to continue reading
Registration is a free and easy way to support our truly independent journalism
By registering, you will also enjoy limited access to Premium articles, exclusive newsletters, commenting, and virtual events with our leading journalists
Already have an account? sign in
Join our new commenting forum
Join thought-provoking conversations, follow other Independent readers and see their replies