BT's takeover of EE 'could result in 25% hike in bills'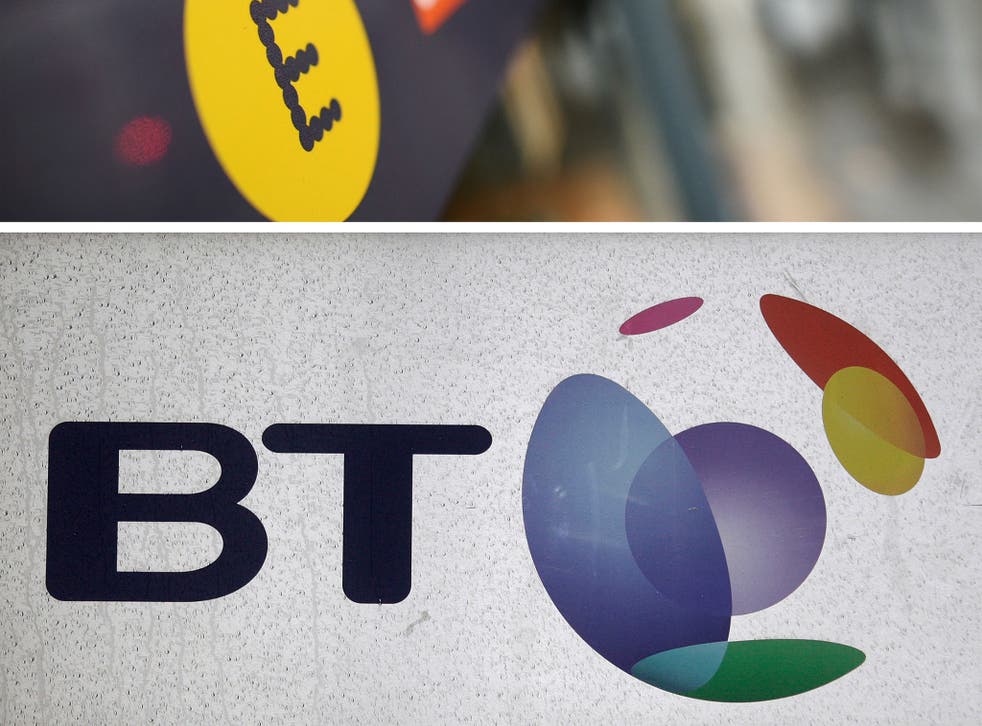 The £12.5bn takeover of mobile giant EE by BT was given final clearance by regulators on Friday but rivals immediately warned that the deal could lead to prices rising by as much as a quarter.
The Competition and Markets Authority unanimously cleared the deal, which was first revealed 14 months ago, saying that it had found no evidence that it would result in a "substantial lessening of competition". But rivals claim that, along with Three's £10.25bn takeover of O2, there will be a significant loss of competition in the UK mobile market. The European Union is due to rule on that merger by March.
Dido Harding, the chief executive of TalkTalk, said: "A move from four to three mobile operators in this country will be bad for customers and will – as we have seen in countries such as Austria and Ireland, where it has happened – lead to price rises of 25 per cent or more."
Comparethemarket.com's James Padmore, added: "The creation of this telecoms giant may be good news for shareholders, but we anticipate it may well lead to less choice for consumers in the long run."
Ofcom is investigating another huge aspect of BT – the future structure of its network business Openreach – which it is set to publish next month. Rivals have been crying out for it to be split out of the telecoms giant.
Vodafone said yesterday: "We believe it is imperative that the wider market concerns relating to BT Openreach, raised by a number of parties and recognised by the CMA, need to be thoroughly scrutinised by Ofcom in its Digital Communications Review."
Gavin Patterson, the chief executive of BT, said: "The combined BT and EE will be a digital champion for the UK… consumers, businesses and communities will benefit as we combine the power of fibre broadband with the convenience of leading-edge mobile services."
Yesterday's deal will see EE's joint owners become significant shareholders in BT. Deutsche Telekom is taking all its share of the bid in shares, giving it a 12 per cent stake in BT and a seat on the board, while France's Orange will get about £3.4bn in cash and a 4 per cent stake.
More details of what BT plans to do with EE – including any rebranding – will be revealed at its full-year results on 1 February.
It may be good news for shareholders, but it may well lead to less choice for consumers
Register for free to continue reading
Registration is a free and easy way to support our truly independent journalism
By registering, you will also enjoy limited access to Premium articles, exclusive newsletters, commenting, and virtual events with our leading journalists
Already have an account? sign in
Register for free to continue reading
Registration is a free and easy way to support our truly independent journalism
By registering, you will also enjoy limited access to Premium articles, exclusive newsletters, commenting, and virtual events with our leading journalists
Already have an account? sign in
Join our new commenting forum
Join thought-provoking conversations, follow other Independent readers and see their replies