Burberry reports jump in profit and announces shift away from non-luxury market
Operating profit soared 28% to £185m in the six months to the end of September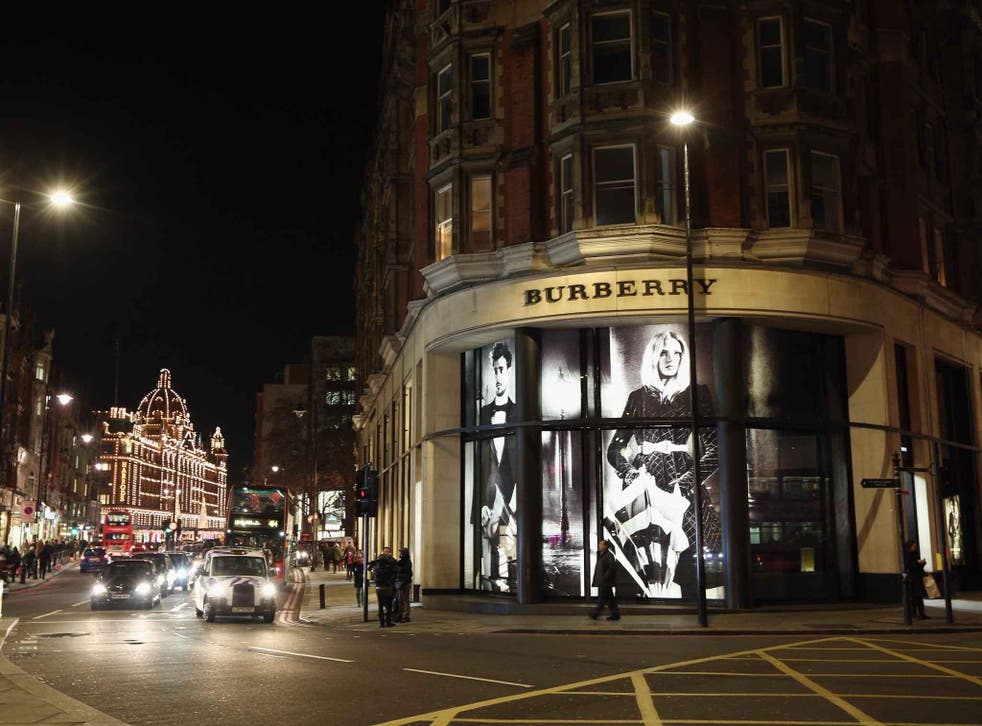 Fashion label Burberry posted a jump in operating profit for the first half of its financial year on Thursday, and announced that it was shifting its focus towards higher end luxury.
The company, famous for its iconic trench coats, leather goods and chequered scarves, said that underlying revenue increased by 4 per cent to £1.26bn in the six months to 30 September, while adjusted operating profit soared 28 per cent to £185m from £144m a year earlier.
"Consumers responded positively to fashion and newness, particularly in rainwear and leather goods," said chief executive Marco Gobbetti. "Digital revenue grew in all regions, led by mobile, while growth was strongest in our own stores in Asia Pacific," he added.
Separately on Thursday, Mr Gobbetti also unveiled a new strategy, focusing on Burberry's top-end offering and cutting sales to non-luxury stores.
"By re-energising our product and customer experience to establish our position firmly in luxury, we will play in the most rewarding, enduring segment of the market," Mr Gobbetti said.
"We have the foundations to build on and the team to execute our plans. This will enable us to drive sustainable growth and higher margins over time, whilst continuing to deliver attractive returns to shareholders."
Last week the fashion house announced that its chief creative officer and former chief executive, Christopher Bailey, would leave the company at the end of March next year.
Mr Bailey, who joined Burberry in 2001 and became CEO and chief creative officer in May 2014, ushered the retailer through a period of significant transition during his leadership. He was succeeded as CEO by Mr Gobbetti in July this year.
Register for free to continue reading
Registration is a free and easy way to support our truly independent journalism
By registering, you will also enjoy limited access to Premium articles, exclusive newsletters, commenting, and virtual events with our leading journalists
Already have an account? sign in
Register for free to continue reading
Registration is a free and easy way to support our truly independent journalism
By registering, you will also enjoy limited access to Premium articles, exclusive newsletters, commenting, and virtual events with our leading journalists
Already have an account? sign in
Join our new commenting forum
Join thought-provoking conversations, follow other Independent readers and see their replies