Burberry sees worst share slide in three years after China bribery crackdown hits sales
Chinese shoppers account for 30 to 40 per cent of Burberry's global revenue
Zlata Rodionova
Thursday 15 October 2015 12:29 Comments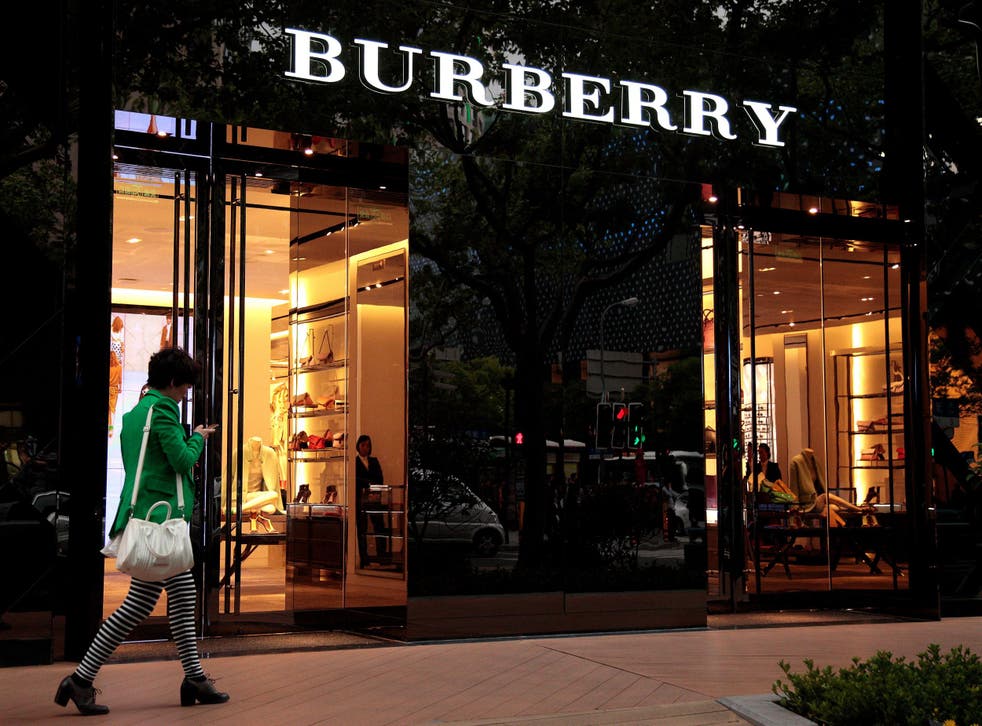 Burberry's shares were down 12 per cent in early trading, the lowest in three years, after the 159-year-old luxury fashion brand revealed disappointing sales figures.
Chinese shoppers, which account for 30 to 40 per cent of Burberry's global revenue, have grown increasingly cautious this year after the country's economy weakened, its currency devalued and its stock market tumbled.
They're also less likely to splash out on Burberry goods since the country cracked down on the practice of "gifting" luxury goods to business colleagues. Gifting has fallen out of favour in China thanks to the anti-corruption policy adopted by the Chinese premier, Xi Jinping. Burberry revenue in China decreased slightly compared to increases everywhere else.
Other luxury companies have struggled too, with Prada last month reporting its net profit fell by almost a quarter in the first half as sales slumped in China and Hong Kong.
"We believe this affected the confidence of and thus demand from luxury consumers, and especially the Chinese customers in some of our key markets," Carol Fairweather, chief executive officer, told reporters.
Retail revenue rose 2 per cent to 774 million pounds in the six months to September 30. These numbers compared to first quarter growth of 8 per cent and were below analysts' average forecast of 818 million pounds, the fashion house announced on Thursday.
"The external environment became more challenging during the half, affecting luxury consumer demand in some of our key markets," said Christopher Bailey, chief creative and chief executive officer.
Ms. Fairweather, the chief financial officer, said Burberry has is cutting costs to stop weaker sales from weighing on its full year profits, but insisted the announcement was not a profit warning.
Additional reporting by Reuters
Register for free to continue reading
Registration is a free and easy way to support our truly independent journalism
By registering, you will also enjoy limited access to Premium articles, exclusive newsletters, commenting, and virtual events with our leading journalists
Already have an account? sign in
Join our new commenting forum
Join thought-provoking conversations, follow other Independent readers and see their replies