Burberry reports a fall in UK sales and group revenue
Retail revenue for the whole group dropped 2 per cent to £719m in the three months to December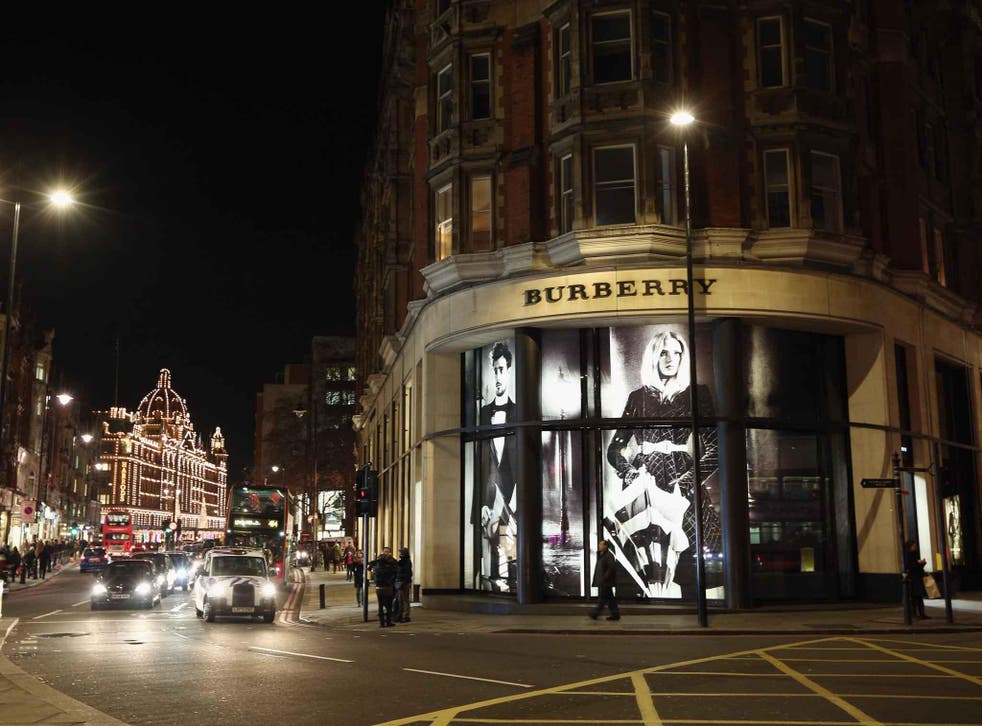 Fashion label Burberry has reported a fall in UK sales in the last three months of 2017, compared to the same period a year earlier when the Brexit-hit pound helped boost tourist spending.
The high-end chain, known for its iconic trench coats and chequered scarves, said in a trading update that UK sales declined by a "high single digit percentage" in the three months to the end of December after sales in the previous year surged 40 per cent, largely thanks to a weak pound attracting overseas shoppers.
The fashion house said that retail revenue for the whole group dropped 2 per cent in the most recent quarter – which is the third quarter of the group's financial year – to £719m.
Global comparable same-store retail sales increased by 2 per cent in the three months to the end of December, slightly down on the previous year's 3 per cent increase.
Chief executive Marco Gobbetti said the company was "making good progress" and remained on track to meet its full-year profit target.
"We are building on strong foundations and are fully focussed on the successful delivery of our multi-year plan to position Burberry firmly in luxury and deliver long-term sustainable value," he said
The luxury group is trying to refresh its product range, become more efficient and improve the performance of its stores.
Last November, Mr Gobbetti, who replaced Christopher Bailey as CEO in July 2017, announced the company would shut down a number of stores and shift its focus towards the higher end of the luxury goods market.
Join our new commenting forum
Join thought-provoking conversations, follow other Independent readers and see their replies