Business leaders slam Labour over 50p tax rate
Ed Balls has vowed to increase the top tax rate for high earners to 50p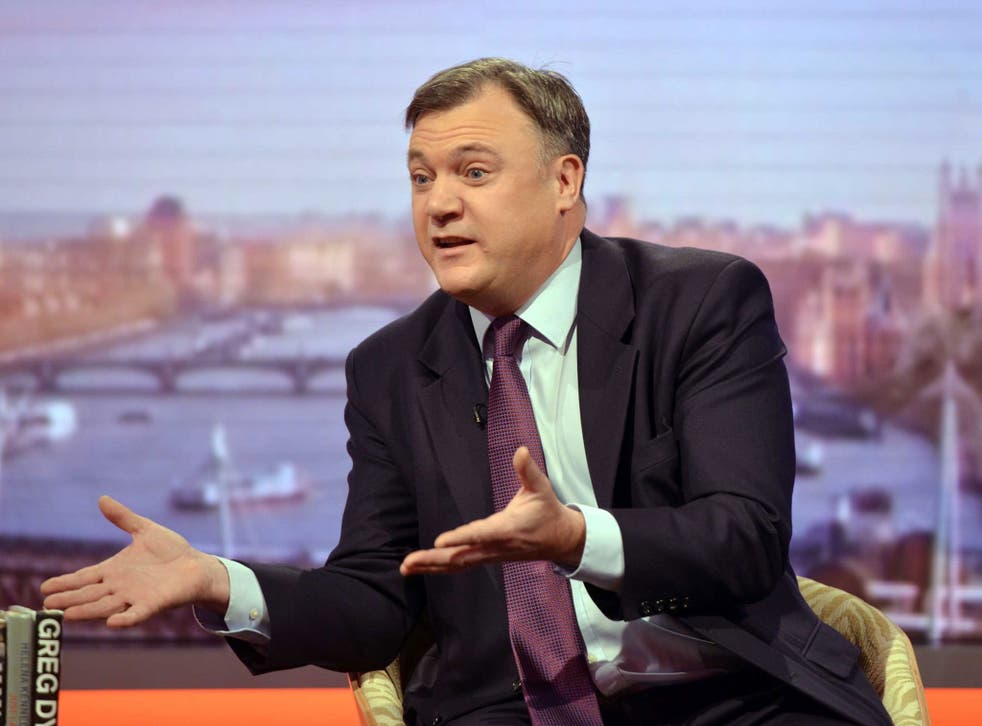 A group of senior business leaders have criticised Labour's plan to restore the 50p tax rate for high earners, warning that it would hurt Britain's economic recovery.
The heads of 24 companies, including Ocado chairman Sir Stuart Rose, West Ham United vice chairman Karren Brady and billionaire businessman Richard Caring, have claimed that restoring the top rate of tax to 50p is a "backwards step" that will cost jobs and halt the recovery.
In an open letter to The Daily Telegraph, the group said: "We think that these higher taxes will have the effect of discouraging business investment in the UK.
"This is a backwards step which would put the economic recovery at risk and would very quickly lead to the loss of jobs in Britain."
Pimlico Plumbers founder Charlie Mullins went as far as saying that Labour's pledge to bring back the 50p tax rate is "suicidal" and "punitive" for businesses.
Meanwhile, Mayor of London Boris Johnson urged Chancellor George Osborne to "open up some more blue water" between the Tories and Labour by cutting the top rate of tax to 40p from the current 45p.
Writing in The Telegraph, Mr Johnson argued that the proposal shows "the real instincts of the Labour party, now way to the Left of New Labour: populist, anti-capitalist and anti-business".
Even Lord Myners, a former Labour City minister under Gordon Brown, questioned the move, arguing it is unclear how "predatory" taxation would help the economy.
Labour shadow chancellor Ed Balls has vowed to increase the top rate of tax on incomes over £150,000 from 45p to 50p, which he claims would raise £10 billion over three years.
Defending the proposal, Mr Balls said: "When for ordinary families their real incomes are falling and taxes have risen, it cannot be right for David Cameron and George Osborne to have chosen to give the richest people in the country a huge tax cut.
"For the next Parliament, we will restore the 50p top rate of tax for those earning over £150,000, reversing this unfair tax cut for the richest 1 per cent of people, and cutting the deficit in a fairer way."
Mr Balls has rejected accusations that the Labour party is anti-business, suggesting that plans to increase taxes for top earners if Ed Miliband wins the 2015 general election would be a temporary measure.
Speaking on the BBC's The Andrew Marr show, the shadow chancellor said: "We are a pro-business party. This is not an anti-business agenda but it's an anti-business as usual agenda."
Mr Balls has ruled out further increases in the top rate.
"It's absolutely not back to the 1980s or the 1990s," he added.
The 50p tax rate is payable on income above £150,000. The coalition government cut that to 45p last April. At the time, the Chancellor said the additional tax rate of 50 per cent had raised "next to nothing".
Graphics Jill Ornitz
Register for free to continue reading
Registration is a free and easy way to support our truly independent journalism
By registering, you will also enjoy limited access to Premium articles, exclusive newsletters, commenting, and virtual events with our leading journalists
Already have an account? sign in
Register for free to continue reading
Registration is a free and easy way to support our truly independent journalism
By registering, you will also enjoy limited access to Premium articles, exclusive newsletters, commenting, and virtual events with our leading journalists
Already have an account? sign in
Join our new commenting forum
Join thought-provoking conversations, follow other Independent readers and see their replies