Byron burger chain to radically overhaul its business amid tough trading conditions
Byron, which opened its first restaurant back in 2007, currently operates around 70 restaurants across the UK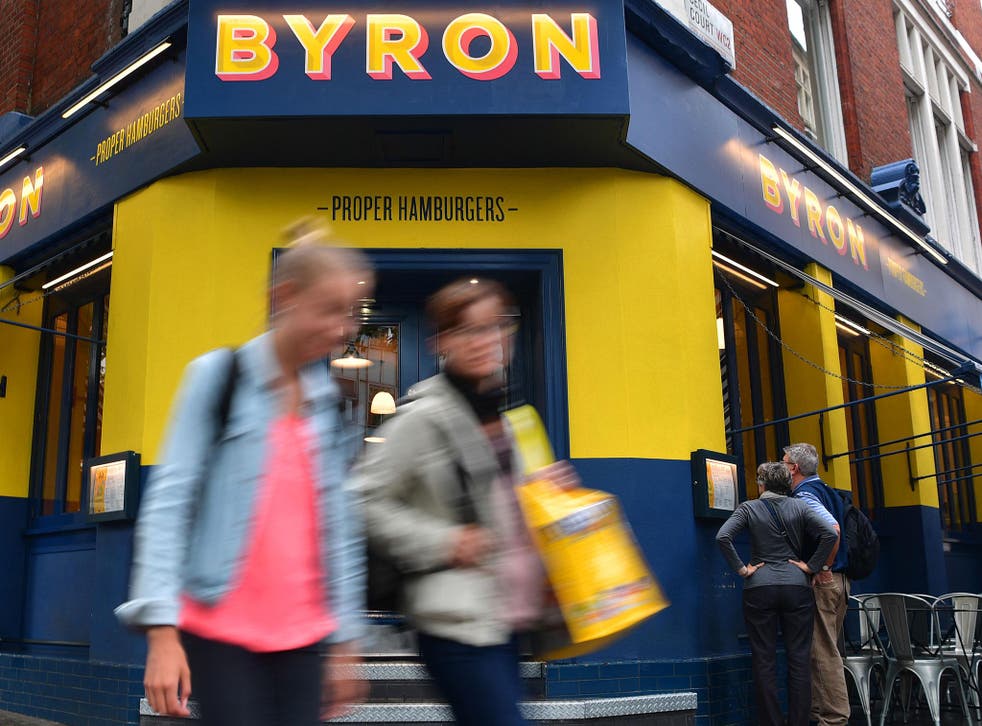 Under-pressure burger chain Byron intends to radically overhaul its business and slash the rent on some of its outlets in the face of tough trading conditions.
The restaurant group plans to launch a so-called company voluntary arrangement, or CVA, to push the necessary changes through to safeguard its future.
Under a CVA, a company enters into a legally binding agreement with its creditors - such as its suppliers or landlords - to avoid tumbling into administration.
"Over the last ten years, Byron has grown to become a stand-out name within the UK's casual dining sector," said Will Wright, restructuring partner at KPMG, the company appointed to supervise Byron's CVA. "However, in recent times, certain parts of its portfolio have not met expectations, and with gathering economic headwinds starting to impact the sector more profoundly, the directors embarked upon a strategic review of the business as a means of safeguarding its long-term future," he said.
Byron, which opened its first restaurant back in 2007, currently operates around 70 restaurants across the UK. The CVA proposal would see some of those restaurants continue operating as they do now and some having their rent slashed.
For three of the group's restaurants a reduced rent, equivalent to 55 per cent of the current rent, will be paid for six months, while the company agrees with the relevant landlords whether those outlets will continue trading.
"It's important to stress that no restaurants will close on day one, and employees, suppliers and business rates will continue to be paid on time and in full," Mr Wright said.
Byron needs to secure at least 75 per cent creditor approval for the CVA that it has proposed. A vote is due to take place on 31 January. KPMG said that it would spend the next two weeks in talks with creditors to ensure they fully understand all the details of the proposal.
High street restaurants and retailers have endured a tough few years, squeezed by stagnant wage growth, a rise in inflation and fierce competition from a surge in the popularity of delivery companies.
Last month toy retailer Toys 'R' Us successfully pushed through a CVA to restructure its business in the UK.
The number of UK retailers falling into administration rose for the first time in five years in 2017, figures published by Deloitte earlier this week showed.
Join our new commenting forum
Join thought-provoking conversations, follow other Independent readers and see their replies