Camden Town to get a makeover with apps and 'cool' offices
Israeli billionaire Teddy Sagi has plans to spruce up Camden Town
Joanna Bourke
Thursday 25 June 2015 08:22 Comments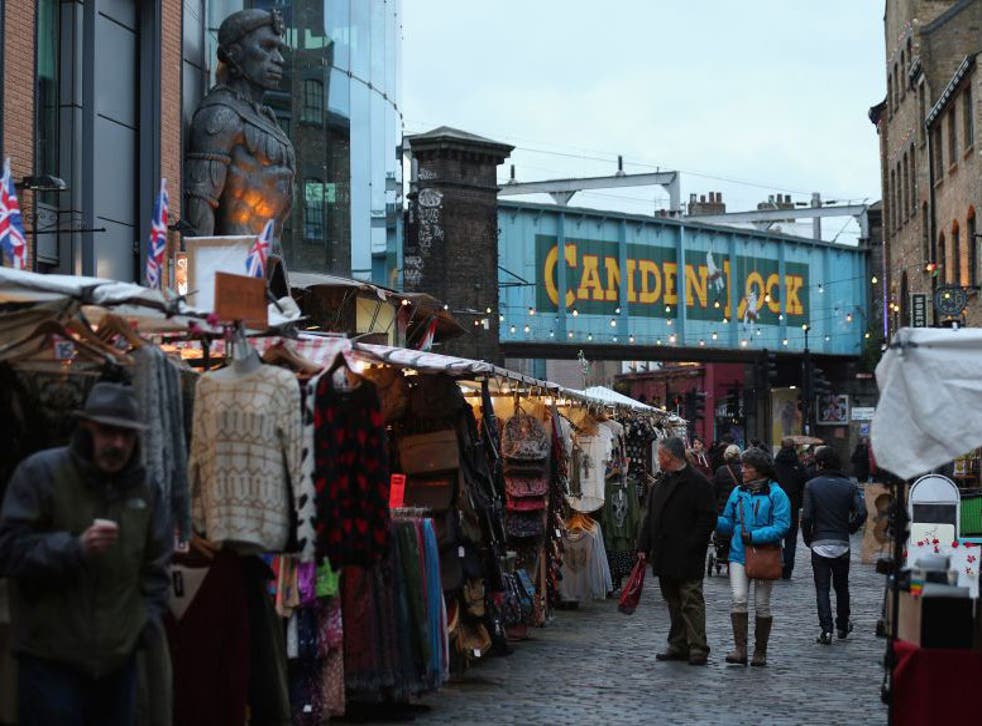 Plans to spruce up Camden Town, the north London hangout famous for its markets, piercings and punks, are paying off for the Israeli billionaire Teddy Sagi.
Market Tech Holdings – the property group which the serial entrepreneur owns 85 per cent of – unveiled a 64 per cent rise in annual revenues, as it posted its first set of results since floating on the Alternative Investment Market in December.
Nearly a third of these revenues came from its technology and e-commerce operation, as the group looks to make Camden a digital destination as well as a popular tourist stop.
It has launched an online market place – camdenmarket.com – for retailers in its markets to sell products to a global audience. A linked app has themes on style, fashion and live music– all inspired by Camden culture.
The company's chief executive, Charles Butler, said he believes technology mixed with property and more workers would make "people really want to engage with the Camden brand more".
Last month Market Tech paid $34.5m (£22.7m) for the Israeli e-commerce group StuccoMedia, to help shops have the infrastructure in place for an even bigger presence online.
Shares in Market Tech rose 3.25p to 255.5p as it revealed its turnover rose to £30.1m from £18.4m in the year to 31 March, while strong property value increases helped pre-tax profits rise to £44.1m from £16.9m.
The group bought up buildings across 14 acres in just over a year, bringing Camden's three markets under single ownership for the first time.
It has also been undertaking a raft of initiatives to transform the area, with plans to build a boutique hotel on the site of Camden's Union Street Market and increase office space.
Mr Butler said property plans include "very cool, unique, Camden-style co-working office space" that could house 1,000 people by November in underused space at the Stables market.
While the company wants the market stalls to remain, it thinks there is also scope for the land and buildings to be used more efficiently.
"We are moving very quickly and still building the estate," Mr Butler explained. "But as we buy assets we are starting to look at where they are not fully let and how we can get new occupiers in.
"We are starting to see big gains in the value of the properties as a result."
Register for free to continue reading
Registration is a free and easy way to support our truly independent journalism
By registering, you will also enjoy limited access to Premium articles, exclusive newsletters, commenting, and virtual events with our leading journalists
Already have an account? sign in
Join our new commenting forum
Join thought-provoking conversations, follow other Independent readers and see their replies