Carillion collapse: Small firms in supply chain could lay off thousands of workers as they join queue of creditors
Firms will get less than 1p for every £1 they are owed, which will have 'huge knock-on effect', said Peter Kubik, partner at UHY Hacker Young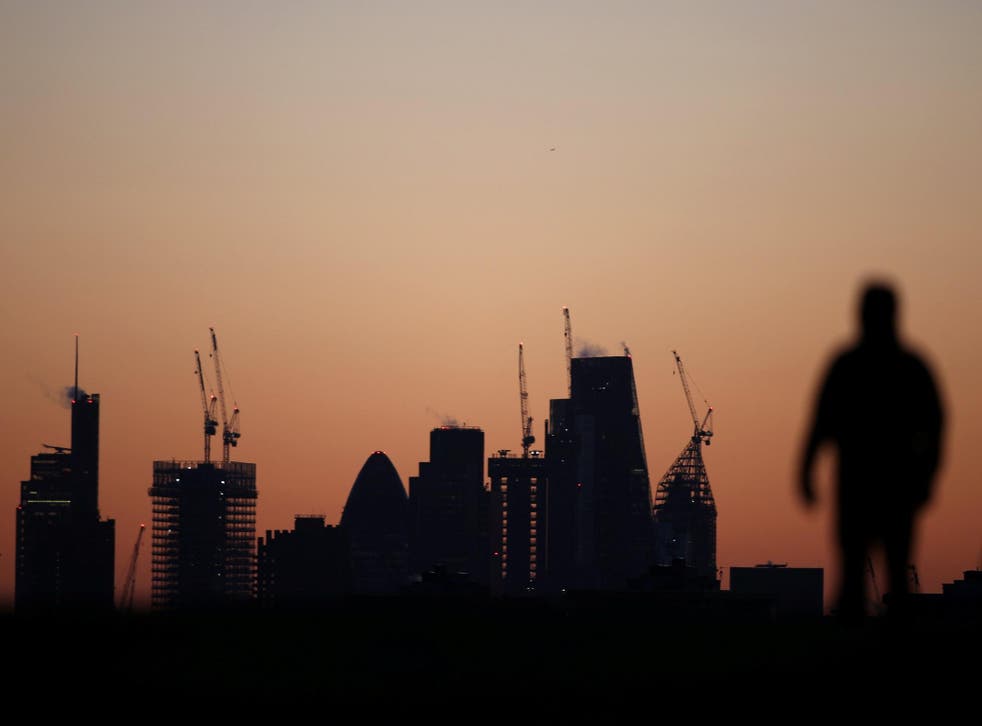 Small firms supplying services to Carillion could have to lay off thousands of workers because they will have to join the queue of creditors, the House of Commons heard on Monday.
The Government will ensure subcontractors to Carillion on public sector projects are paid but suppliers on private sector contracts will become creditors of the stricken construction giant, Cabinet Office minister David Liddington told the chamber.
That means hundreds of companies that have already waited up to six months for payment from Carillion may now receive nothing for the work they carried out.
Conservative MP Craig Mackinlay warned of a "domino effect" with subcontractors further down the supply chain also being left unpaid.
He told the Commons on Monday that he had highlighted the problem of small subcontractors losing out in November 2016.
Carillion workers on private sector contracts will receive no pay after Wednesday unless other firms step in to take them on.
Many creditors can expect to receive less than 1p for every £1 they are owed, which will have a "huge knock-on effect", said Peter Kubik, a partner at accountancy firm UHY Hacker Young.
"The secured creditors, which are mostly banks, are owed roughly £900m and will get first bite of the company's remaining assets as it gets liquidated," Mr Kubik said.
It is understood that asset sales may not cover this amount, meaning that smaller firms may not receive anything.
When a firm enters liquidation, creditors are paid according to a legal hierarchy with secured debts paid first. Administrators will then pay out to senior creditors, followed by junior creditors, with shareholders at the bottom.
Federation of Small Businesses national chairman Mike Cherry said it was vital that suppliers are paid what they are owed, "or some of those firms could themselves be put in jeopardy, putting even more jobs at risk besides those of Carillion's own employees."
Mr Cherry wrote to Carillion to express concern about how it was treating small businesses as far back as July last year after the struggling company extended its payment period for suppliers to 120 days - far beyond the industry standard.
Labour MP Kevan Jones said Carillion was "notorious in the subcontracting industry as a company that pays its bills very late".
The situation raises big questions over why the Government continued to hand large contracts to Carillion after the company had shown clear signs that it was struggling.
Carillion plunged into compulsory liquidation on Monday, with £900m in debt and a £587m pension deficit, after failing to agree terms with its lenders.
Business news: In pictures

Show all 13
The news comes as Carillion's bosses face an investigation into a "shameful" bid to protect their bonuses before the firm went bust, with the company's collapse now threatening to turn into a major corporate scandal.
The Government warned directors of the firm, which handled hundreds of public contracts, that they would be hit with "severe penalties" if found guilty of misconduct in securing some £4m in handouts last year.
The bonuses were branded "exorbitant" in the Commons – one former cabinet minister likened the situation to a "British Enron" – while Labour leader Jeremy Corbyn said the collapse is a "watershed moment" for privatisation.
Register for free to continue reading
Registration is a free and easy way to support our truly independent journalism
By registering, you will also enjoy limited access to Premium articles, exclusive newsletters, commenting, and virtual events with our leading journalists
Already have an account? sign in
Register for free to continue reading
Registration is a free and easy way to support our truly independent journalism
By registering, you will also enjoy limited access to Premium articles, exclusive newsletters, commenting, and virtual events with our leading journalists
Already have an account? sign in
Join our new commenting forum
Join thought-provoking conversations, follow other Independent readers and see their replies