Carillion collapse: Lloyds and Nationwide announce rescue measures for firms hit by construction giant's demise
Nationwide said it will save the jobs of 250 Carillion contractors - mainly cleaners and maintenance staff – employed at the building society's branches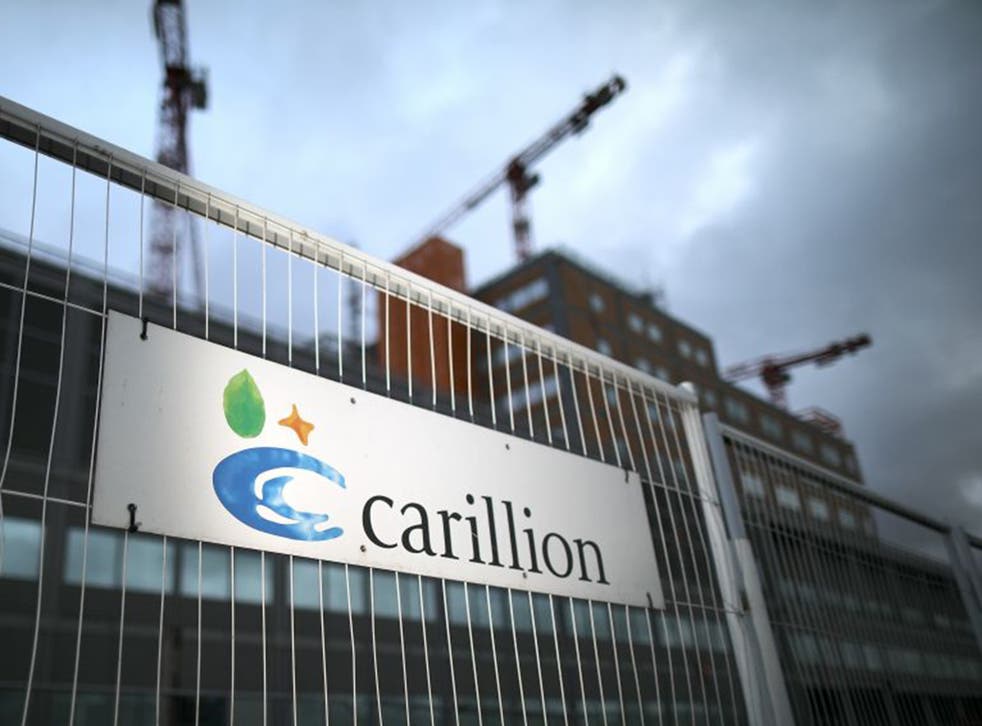 Nationwide Building Society and Lloyds have unveiled a range of measures to help small businesses and workers affected by the collapse of construction giant Carillion.
Nationwide said in a statement that it will take in-house around 250 staff who were previously employees at Carillion, as well as guaranteeing the jobs of a further 1,500 workers employed by Carillion subcontractors.
Britain's biggest building society said it would bring all services provided directly by Carillion to Nationwide in-house. Those Carillion employees – mainly cleaners and maintenance staff - will become Nationwide employees from next Monday.
"During an unsettling time for Carillion employees we felt it was important to provide them with some reassurances," a Nationwide spokesperson said.
Nationwide said that it would also take over contracts from third-party companies to which Carillion had outsourced work on the building society's sites, affecting around a further 1,500 workers.
Meanwhile, Lloyds has said it will provide a £50m emergency fund to help small businesses suffering cash problems following the collapse.
The banking giant said the fund was designed for small businesses within Carillion's supply chain that "may now be experiencing financial difficulty".
The fund will provide customers with a range of support services. It said that it would arrange fee-free overdrafts and capital repayment holidays on loans for the most severely impacted customers.
"Small businesses don't normally have the cash reserves that larger businesses do, so any interruption to their cashflow can have a significant impact on their ability to survive," said Jo Harris, managing director of business banking at Lloyds.
"By supporting our small business customers during this difficult time, we hope we can help as many businesses as possible to get back on an even keel as quickly as possible," she added.
Carillion announced it was going into liquidation on Monday after racking up £1.5bn of debts and liabilities - putting the future of hundreds of projects and thousands of jobs at risk.
On Wednesday, the Insolvency Service said that over 90 per cent of Carillion's private sector service clients had indicated that they would continue to provide funding until new suppliers could be found.
However, work on construction sites has been paused, pending decisions "as to how and if they will be restarted", the Insolvency Service said.
Join our new commenting forum
Join thought-provoking conversations, follow other Independent readers and see their replies