Carillion collapse: MPs accuse Big Four accountancy firms of operating audit 'oligopoly'
KPMG had audited Carillion's accounts since 1999 and signed off its latest annual figures in March last year, just four months before the construction firm issued a profit warning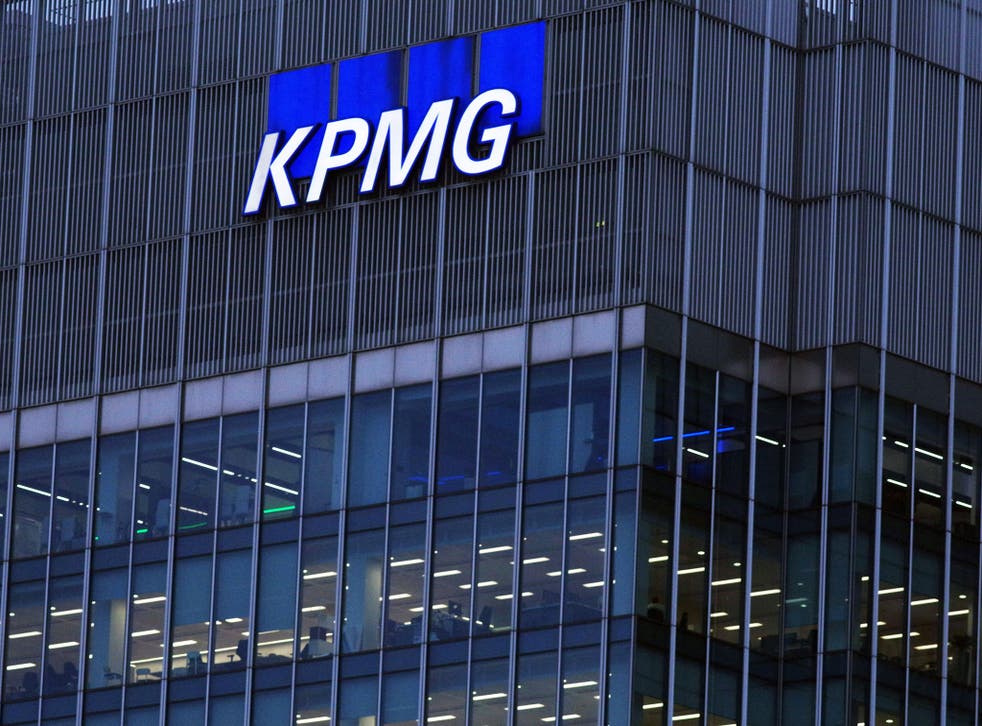 The Big Four accountancy firms were accused of uncompetitive practices as MPs grilled the sector's watchdog in the wake of Carillion's collapse.
Frank Field, chair of the work and pensions committee, accused KPMG, Deloitte, PwC and EY of operating an "oligopoly". KPMG had audited Carillion's accounts since 1999 and signed off its latest annual figures in March last year, just four months before the construction firm issued a profit warning and began extending its payment terms for subcontractors.
MPs also raised concerns that two of Carillion's most recent finance directors had previously worked for KPMG.
Stephen Haddrill, the head of accountancy watchdog, the Financial Reporting Committee, pointed to problems with the fact that just four firms bid for the audit work of the UK's largest listed companies and said competition regulators would need to look into the issue "at some point".
He came under fierce questioning by MPs on the business and work and pensions committees about why the FRC did not step in prior to Carillion's collapse.
Mr Haddrill said the FRC had been "actively monitoring" Carillion for six months prior to the company being put into liquidation but said it was difficult for the watchdog to take action before a firm was in trouble. The FRC's enforcement powers should be strengthened, he said.
Asked about his view on what had happened to Carillion, Mr Haddrill said: "We all look at what has happened with a degree of incredulity," Mr Haddrill said. "We need to look on what basis directors were making decisions."
The FRC announced on Monday that it would investigate the work that KPMG had done on Carillion's accounts between 2014 and 2017.
​MPs also raised questions about the effectiveness of the FRC, pointing out that BHS collapsed 19 months ago but the watchdog has yet to deliver its report on it.
Also on Tuesday, shadow business secretary Rebecca Long-Bailey told the House of Commons during business questions that small firms affected by Carillion's collapse were now owed £141,000 on average, medium firms around £236,000 and large businesses were owed £15.6 million.
Ms Long-Bailey accused ministers of ignoring advice from the Federation of Small Businesses that Carillion was "transferring risk to its subcontractors" as early as last July.
She said: "They highlighted that Carillion's payment period was doubled from 65 to 120 days, that Carillion made money on the back of early payments by charging fees and that section 113 of the Public Contracts Regulation, which relates to 30-day payment, was not being enforced.
"So can the Secretary of State outline what actions he took, if any, on receipt of this information?"
Labour's Paul Blomfield raised the issue of Carillion's pension deficit which is close to £1bn.
"Public sector contracts have made some at the top of Carillion very rich indeed," he said to business minister Andrew Griffiths. "So what action is the minister taking to ensure that current and future pensioners don't lose out?"
Mr Griffiths responded that the task force established to tackle the impact of Carillion's liquidation included the Department for Work and Pensions and the Business Secretary was in regular contact with the Work and Pensions Secretary.
Join our new commenting forum
Join thought-provoking conversations, follow other Independent readers and see their replies