Thousands of free cash machines could disappear under new plans, industry group warns
Under Link's proposals, the interchange rate will be reduced from 25p to 20p per transaction gradually over four years, beginning with a 1p cut on 1 July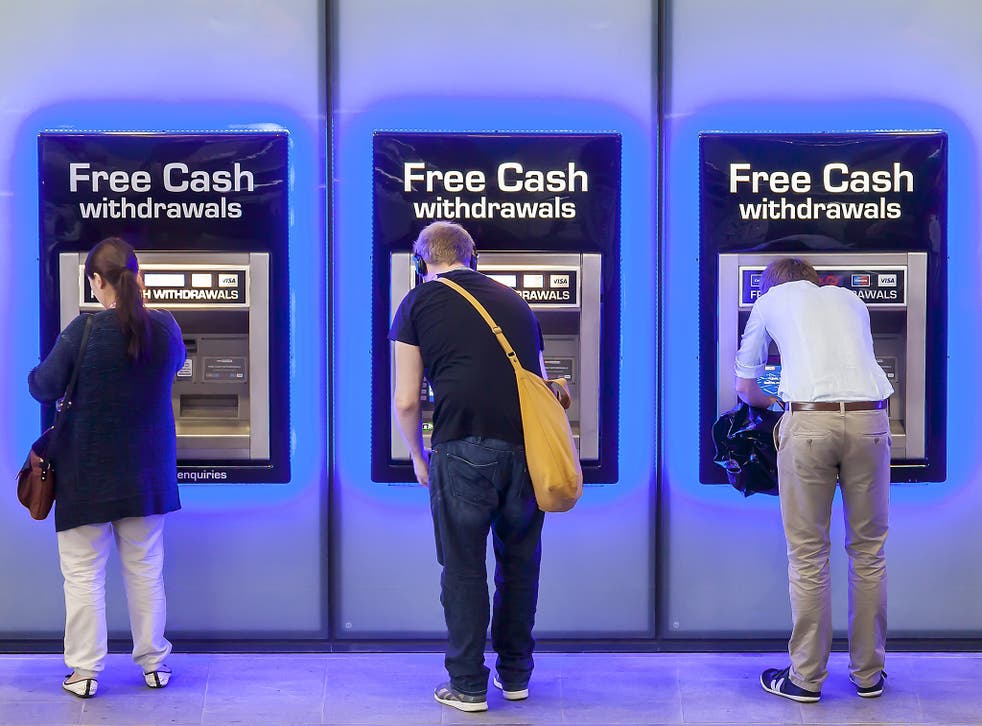 Thousands of free-to-use cash machines could disappear because of a cut to the amount card issuers pay ATM operators when a customer withdraws money.
Link, the body which oversees the cash machine network, said the cut to what is known as the interchange rate was intended to incentivise cash machine operators to place more ATMs in remote areas.
But the ATM industry body said up to 30,000 free machines could be converted to fee-paying or simply be removed altogether because they will become unprofitable to operate.
Under Link's plans, the interchange rate will be reduced from 25p to 20p per transaction gradually over four years, beginning with a 1p cut on 1 July.
Link said on Wednesday that all ATMs one kilometre or more from the next free machine will be exempt from any reductions in interchange.
A subsidy of up to 30p per withdrawal, up from the current 10p, will be paid on free ATMs in areas "that would not otherwise sustain them", Link said.
The overall impact of the changes is expected to be "a modest decline in the number of ATMs in areas where they are heavily concentrated but with no diminution in the overall geographical coverage".
Despite the subsidy increase, consumer groups expressed concerns that some people would lose free access to their cash.
"Link's plans could still lead to a significant reduction in free-to-use ATMs across Britain, leaving consumers facing an uphill struggle to access the cash they need," said Gareth Shaw, a money expert at Which?.
"It's alarming that these potentially far-reaching proposals appear to have simply been waved through without a thorough public consultation.
"With over two million consumers in the UK reliant almost entirely on cash, it's vital that the Payment Systems Regulator conducts an urgent market review."
Ron Delnevo, executive director of the ATM Industry Association (ATMIA), said the UK's network of 55,000 cash machines was "providing financial inclusion everywhere".
"We are now at serious risk of seeing branch, ATM and cash deserts in thousands of communities - urban and rural - all over the UK," he said.
A spokesperson for Cardtronics UK, which operates more than 20,000 cash machines in Britain described the cuts to the interchange fee as "arbitrary" and "not a viable solution".
If the plans go ahead as proposed Link will have to report monthly to the Payment Systems Regulator on their impact.
Join our new commenting forum
Join thought-provoking conversations, follow other Independent readers and see their replies