Dutch authorities begin testing chicken meat as contaminated eggs scandal widens
'We are currently testing chicken meat in the poultry farms where eggs were infected to determine whether the meat is contaminated as well,' a spokesperson for food security agency NVWA
Ben Chapman
Tuesday 08 August 2017 13:16 Comments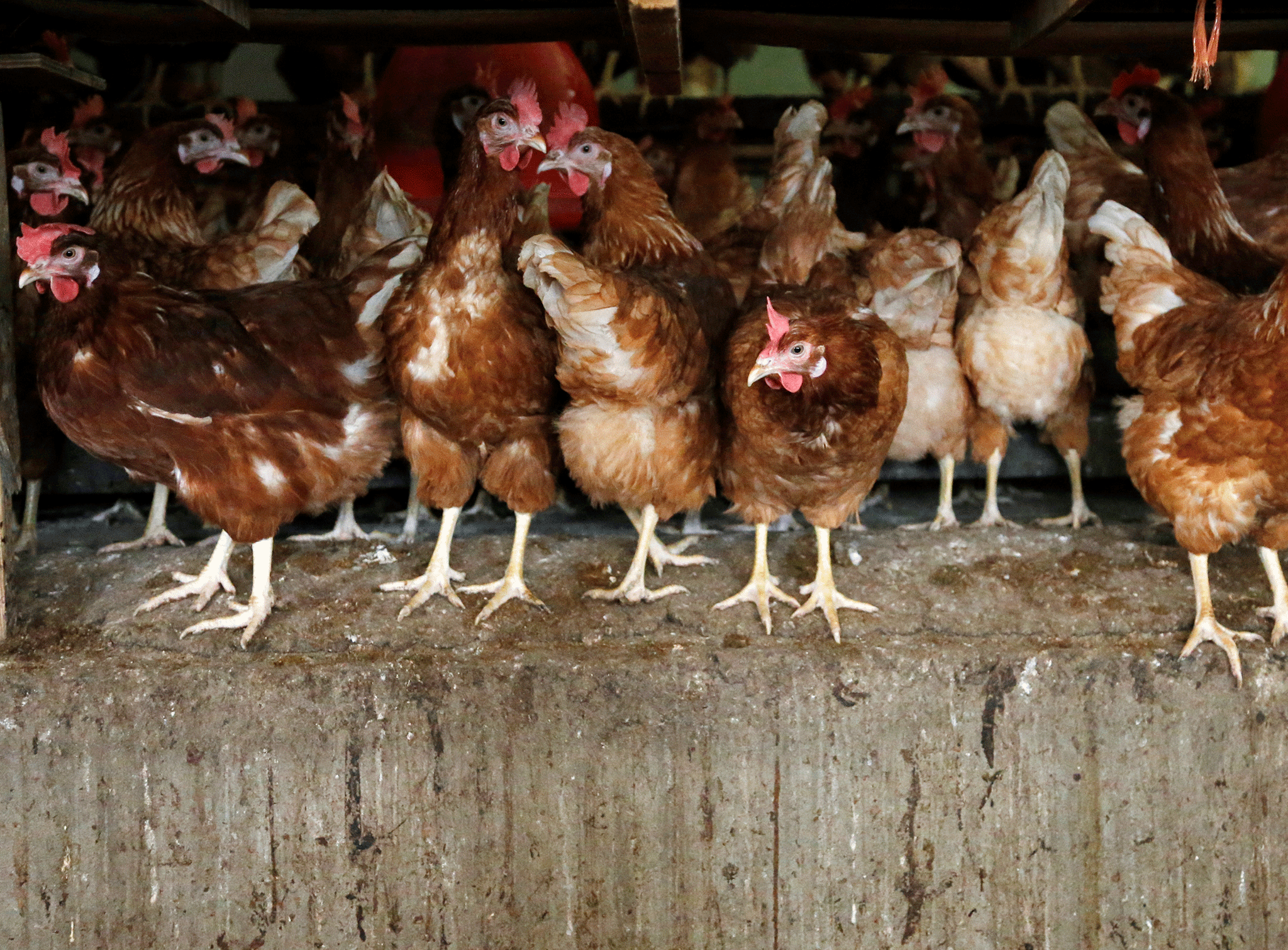 Dutch authorities have reportedly started testing chicken meat originating from farms found to have produced eggs contaminated with insecticide.
"We are currently testing chicken meat in the poultry farms where eggs were infected to determine whether the meat is contaminated as well," Tjitte Mastenbroek, spokesperson for food security agency NVWA, told the AFP news agency.
Mr Mastenbroek said the probe centres on "a few dozen" farms that produce both eggs and chicken meat.
Scientists are testing the meat for fipronil, a pesticide which can be harmful to humans if ingested.
Mr Mastenbroek told AFP the measure was precautionary and said farms would be able to resume poultry sales if their samples tested negative for the substance.
Millions of chickens face being culled in the Netherlands as the scandal widens.
The latest news comes just a day after the UK's Food Standards Agency revealed that a "very small number" of potentially contaminated European eggs have entered the UK, .
The watchdog said the threat to public health was "very low" and that the number of eggs involved represents about 0.0001 per cent of the eggs imported into the UK each year.
Last week, Aldi and Lidl stores in Germany pulled millions of eggs from shelves amid fears they are tainted with traces of the pesticide Fipronil. Aldi said the measure was "purely precautionary" and pointed out that eggs sold in its UK stores are British.
The World Health Organisation considers Fipronil to be moderately toxic and says the insecticide can damage the kidneys, liver and lymph glands, while also causing symptoms such as nausea, vomiting and eye irritation if absorbed into the skin. It is used to kill fleas, lice and ticks and is not allowed to be used on animals intended for human consumption under EU rules.
In a statement on its website, the FSA said: "The government has already taken action to prevent any risk to UK consumers by adding Fipronil to its robust surveillance programme in UK farms.
"We have no evidence that eggs laid in the UK are contaminated or that Fipronil has been used inappropriately in the UK. Eighty-five per cent of the eggs we consume in the UK are laid here.
Register for free to continue reading
Registration is a free and easy way to support our truly independent journalism
By registering, you will also enjoy limited access to Premium articles, exclusive newsletters, commenting, and virtual events with our leading journalists
Already have an account? sign in
Join our new commenting forum
Join thought-provoking conversations, follow other Independent readers and see their replies