Supermarkets urged to be more transparent about contamination levels in chicken
Campylobacter is considered to be responsible for more than 280,000 cases of food poisoning in the UK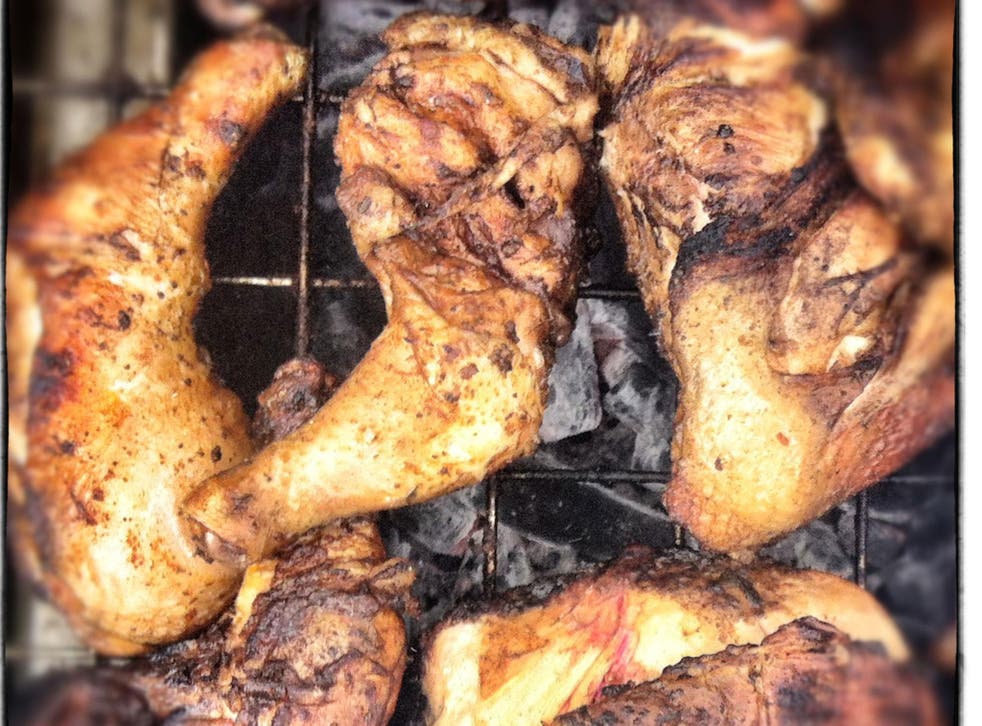 UK supermarkets have been urged to put greater effort into eliminating a potentially deadly bug present in chicken sold at their stores.
Poultry is the major source of campylobacter, which is considered to be responsible for more than 280,000 cases of food poisoning and more than 100 deaths a year in the UK, according to the Food Standard Agency (FSA).
It is also found in red meat, unpasteurised milk and untreated water.
UK supermarkets are currently responsible for their own testing and sharing their results with the FSA.
But apart from Marks & Spencer. Morrisons and Tesco, which has been publishing its own figures quarterly since November 2015, these results are not routinely made public.
Which?, a consumer watchdog, wrote to Tesco, Sainsbury's, Asda, Aldi and Lidl, among others, to urge them to take greater responsibility for testing for campylobacter in their chicken and to make the process more transparent for shoppers.
Which? said UK retailers should publish their own data in a more comparable way so that consumers can identify which product is the safest to eat and reduce their chances of falling ill.
The FSA's target and its retail survey have helped to keep the focus on reducing levels of contamination, but the survey's costs the organisation £750,000 a year, according to Which?
"While some retailers have made improvements to the level of campylobacter in chickens, this is a potentially deadly bug and more must be done to reassure customers that the chicken they buy is safe to eat," Alex Neill, Which? director of policy and campaign told the Independent.
"The FSA testing has delivered greater transparency and prompted action to tackle the shockingly high levels of this bug but it's now time for the retailers to step up. Retailers should take responsibility for the ongoing testing and publish their own data in a comparable, consistent way," she added.
Half of fresh shop-bought chickens are contaminated with the food poisoning bug, according to the latest survey by the FSA, which examined 3,000 samples of whole chicken bought from UK retail outlets from July to March 2016. For the quarter January to March 2016, campylobacter was present on 50 per cent of chicken samples, down from 71 per cent in the equivalent quarter of the previous year.
But the FSA said the recent results should be taken with a pinch of salt. "One of the reasons the survey results are lower this quarter is because of the decision taken by a number of retailers and their suppliers to remove neck skin from the bird before it goes on sale. The neck skin is the most contaminated part of the chicken. However, it is also the part of the bird that we have been testing in our survey and this means that comparisons with previous results are not as reliable as we would like," the FSA said.
The FSA did not break the figures down by the retailers in their latest survey.
Business news: In pictures

Show all 13
Sainsbury's sold the highest percentage of chickens contaminated with the food bug at 65.7 per cent with 17.6 per cent showing the bug above the highest level of contamination and 5.9 of packaging testing positive, according to FSA's second-quarter results from October to December 2015.
"We're committed to tackling campylobacter and are looking very closely at these results,' a Sainsbury's spokesman said when the results were published in February this year.
Join our new commenting forum
Join thought-provoking conversations, follow other Independent readers and see their replies