China offers US greater access to its domestic markets to avert trade war
President Donald Trump and Xi Jinping, his Chinese counterpart, decided that they needed rushed trade negotiations to produce results within 100 days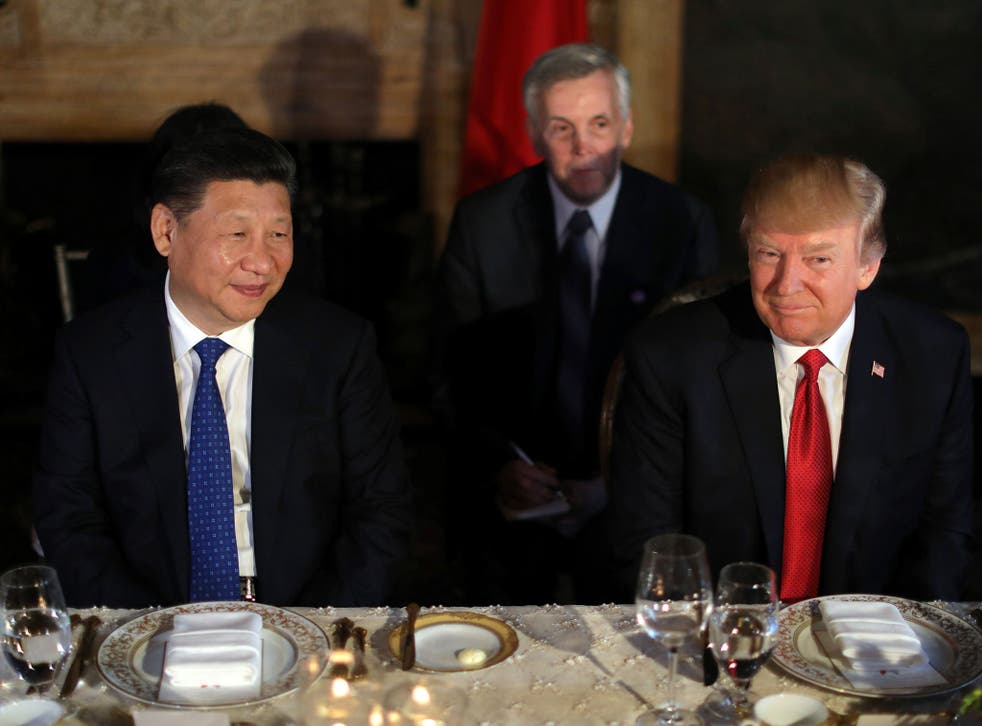 China will offer to give American businesses better access to its domestic markets to help avert a trade war with the US.
Citing Chinese and US officials involved in recent talks, the Financial Times reported that Beijing had offered the Trump administration better market access for financial sector investments and US beef exports.
According to the paper, President Donald Trump and Xi Jinping, his Chinese counterpart, decided at a meeting in Florida last week that they needed rushed trade negotiations to produce results within 100 days.
The FT said that the concessions on finance and beef are relatively easy for the Chinese government to make. The US is China's biggest trading partner and it currently has a $347bn annual trade surplus with the country which has proved a source of tension.
A bilateral investment treaty, or BIT, was discussed between China and the US under the Obama administration but Mr Trump has not said if he intends to pursue the treaty.
During his campaign Mr Trump accused China of "raping" the US through its trade policy, telling his supporters the country was responsible for "the greatest theft in the history of the world". He also claimed the country manipulated its currency to make its exports cheaper, damaging American businesses. However, since taking office Mr Trump appear to have moderated his rhetoric.
On Friday, Commerce Secretary Wilbur Ross said the leaders of the world's two largest economies have agreed to a new 100-day plan for trade talks that will boost US exports and reduce the US' trade deficit with China.
The controversial orders Donald Trump has already issued

Show all 9
"Given the range of issues and the magnitude, that may be ambitious, but it's a very big sea change in the pace of discussion," Mr Ross told reporters after the meeting, according to Reuters.
"I think that's a very important symbolization of the growing rapport between the two countries."
Join our new commenting forum
Join thought-provoking conversations, follow other Independent readers and see their replies