Chinese company 'sold North Korea nuclear bomb materials'
Beijing - North Korea's biggest source of economic support - is annoyed by Pyongyang pursuit of nuclear weapons in breach of international sanctions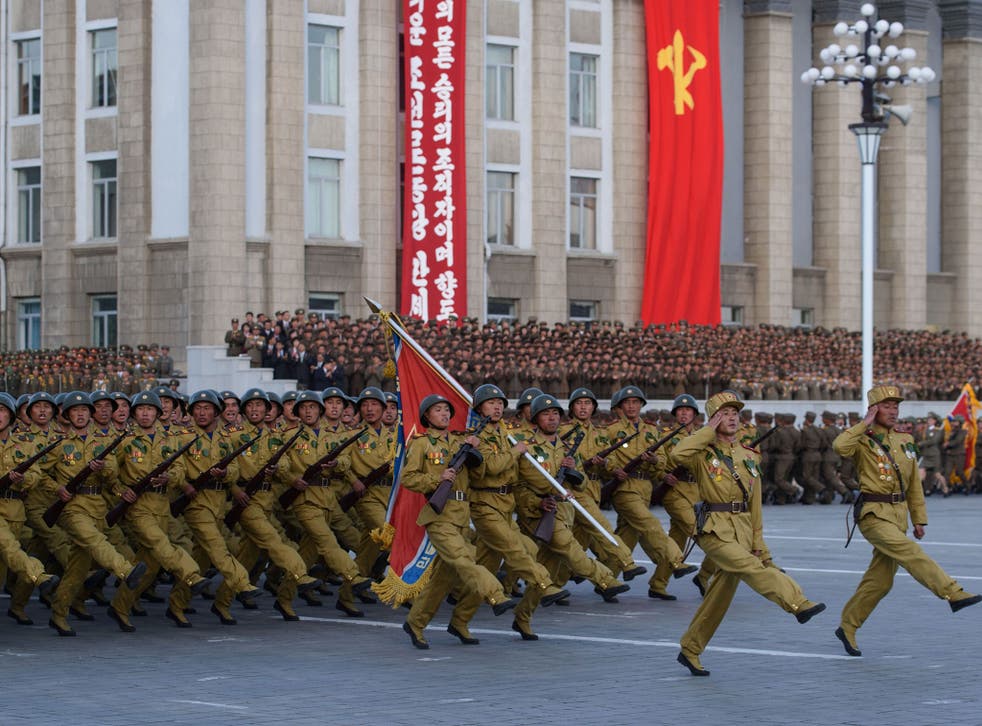 Chinese authorities are investigating a company that researchers say sold North Korea materials that can be used by its growing nuclear weapons program in a crackdown that reflects Beijing's growing frustration with its isolated neighbor.
The announcement about Hongxiang Industrial Development Co. in Dandong, a northeastern border city in Liaoning province, was unusually explicit for Beijing, whose dealings with the North are shrouded in secrecy.
Hongxiang is suspected of unspecified "serious economic crimes," according to separate announcements by police in Liaoning and China's foreign ministry. They gave no details but a South Korean think tank said last month it supplied aluminum oxide and other materials that are used in processing nuclear bomb fuel.
Beijing has long been North Korea's main source of aid and diplomatic support but President Xi Jinping's government is showing growing frustration with Pyongyang's pursuit of nuclear weapons in defiance of foreign pressure.
China signed on in March to U.N. sanctions that limit trade with the North and has tightened controls on cross-border flows of goods. Security Council resolutions prohibit nuclear weapons development by the North and all ballistic missile activity.
The government of North Korean leader Kim Jong Un conducted its fifth nuclear test on Sept. 9. That raised concern abroad it was moving closer to its goal of a nuclear-armed missile that could one day strike the US mainland.
"China will definitely take harsher measures including economic sanctions and more proactive measures to prevent North Korea from developing nuclear weapons," said Lu Chao, director of the Border Study Institute of the Liaoning Academy of Social Sciences, a government think tank.
North Korea trading despite nuclear sanctions - Inside the country's special economic zone

Show all 13
"Although It is rare for China to announce the punishment of its own companies, it shows the firm determination to implement relevant U.N. resolutions," said Lu.
The Wall Street Journal reported this week US officials suspect Hongxiang and its chairwoman, Ma Xiaohong, of helping Pyongyang evade U.N.-imposed restrictions on trade.
Ma founded Hongxiang in 2000 and the company has expanded into trade, hotels and tourism.
Washington has pressed Beijing to lean harder on Pyongyang, but Chinese leaders have resisted for fear of destabilizing Kim's government and setting off a flood of refugees or a political collapse that might lead to US and South Korean troops being stationed in the North near China's border.
Phone calls to Hongxiang's headquarters in Dandong on Wednesday were not answered. People who answered the phone at Dandong police headquarters said they had no information about the investigation. The Liaoning provincial police headquarters didn't respond to questions sent by fax.
In April, China banned imports of North Korean coal and iron ore, an important revenue source for the impoverished country. Beijing also banned sales of jet fuel to the North, though it said civilian aircraft would be allowed to refuel on flights to China.
That was followed in June by a ban on exports to the North of "dual use" items with possible civilian and military applications including metal alloys, cutting and laser-welding equipment and materials that could be used in production of chemical weapons.
Beijing is making "unremitting efforts to driving forward denuclearization" on the Korean peninsula and "performing our international obligation of nonproliferation export control," said a foreign ministry spokesman, Lu Kang.
North Korea carries out fifth nuclear test
The South Korean think tank, the Asan Institute for Policy Studies, said in its report Hongxiang supplied the North with possible "dual use" products including pure aluminum ingots, aluminum oxide, ammonium paratungstate and tungsten trioxide.
Tungsten trioxide can be used in making more aerodynamically stable missiles, while aluminum oxide is used to resist corrosion in gas centrifuges during uranium enrichment, according to Asan. It said those could qualify as "potential military and nuclear dual use products" under US Department of Commerce restrictions.
Hongxiang is one of the biggest traders with North Korea and carried out imports and exports worth a total of $532 million in 2011-15, said the report.
Companies affiliated with it also helped to maintain North Korea's cyber infrastructure and traded with entities in Myanmar that also are subject to international sanctions, Asan said.
There was no indication why the large scale of Hongxiang's trade failed to attract official attention earlier.
AP
Register for free to continue reading
Registration is a free and easy way to support our truly independent journalism
By registering, you will also enjoy limited access to Premium articles, exclusive newsletters, commenting, and virtual events with our leading journalists
Already have an account? sign in
Register for free to continue reading
Registration is a free and easy way to support our truly independent journalism
By registering, you will also enjoy limited access to Premium articles, exclusive newsletters, commenting, and virtual events with our leading journalists
Already have an account? sign in
Join our new commenting forum
Join thought-provoking conversations, follow other Independent readers and see their replies