China's banking system overtakes eurozone to become the biggest in the world
Some analysts have said credit boom has led to wasteful investments, overcapacity in certain industries and unsustainable debt levels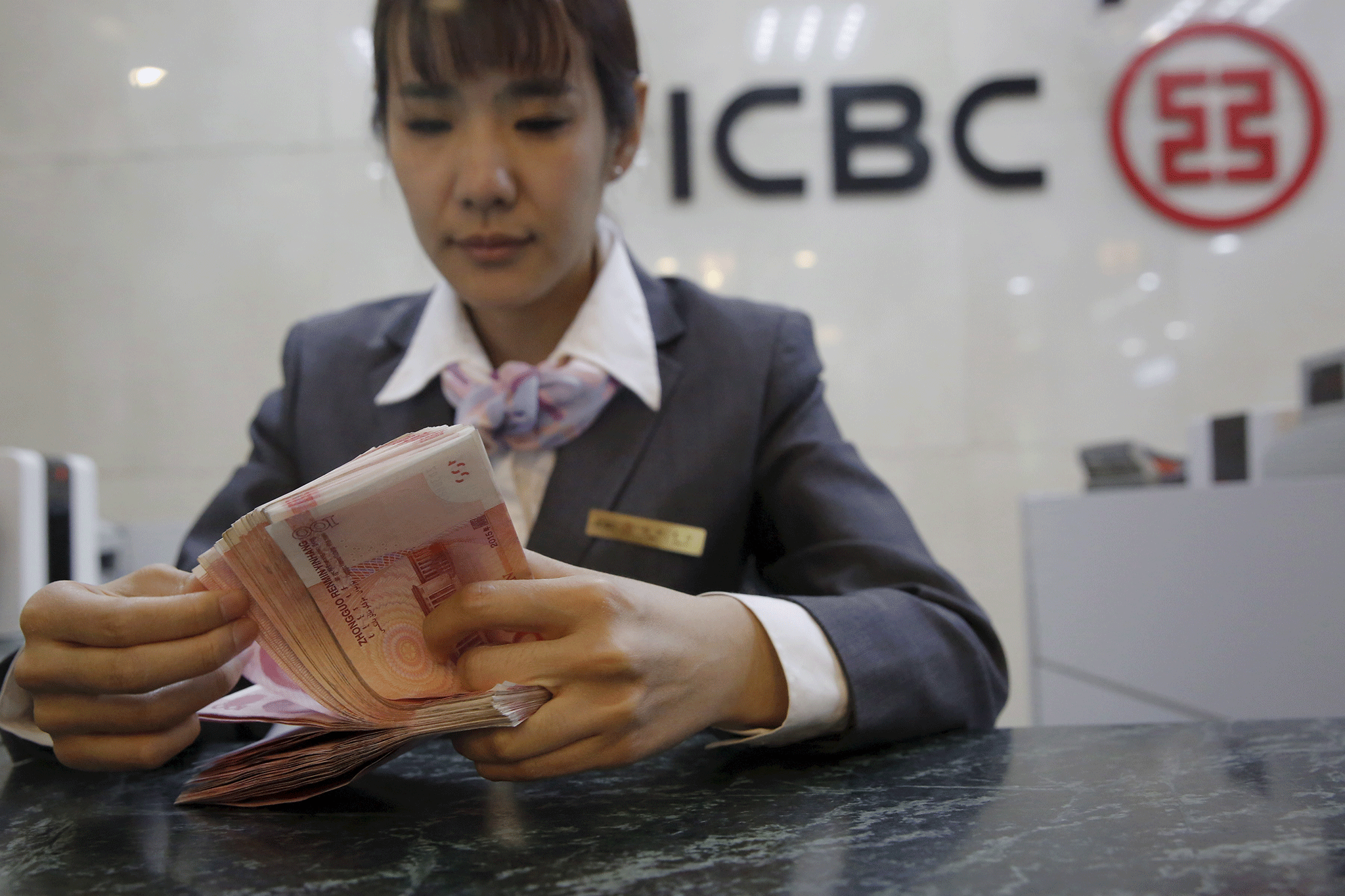 China's banking system is now the biggest in the world, new analysis has shown. The country's banks have more assets than those of the eurozone for the first time, the Financial Times found.
China's GDP surpassed that of the EU's economic bloc in 2011 but its banks have taken more time to catch up, helped by a huge explosion in lending since the 2008 global financial crisis.
Beijing launched a vast programme of fiscal stimulus in order to combat the effects of economic slowdown, but this has caused concern among some economists that a dangerous debt bubble has formed.
"The massive size of China's banking system is less a cause for celebration than a sign of an economy overly dependent on bank-financed investment, beset by inefficient resource allocation, and subject to enormous credit risks," Eswar Prasad, economist at Cornell University and former China head of the International Monetary Fund, told the FT.
Some analysts have said the stimulus has led to wasteful investments, overcapacity in certain industries and unsustainable debt levels. Chinese local governments have financed large infrastructure projects, mostly through debt.
Three of the world's four largest banks by assets are now Chinese. The total assets of the country's banking system were $33 trillion at the end of 2016; more than the eurozone's $31 trillion for the eurozone and more than double the US' $16 trillion.
The value of China's banking system is more than 3.1 times the size of the country's annual economic output, compared with 2.8 times for the eurozone and its banks, the FT said.
Join our new commenting forum
Join thought-provoking conversations, follow other Independent readers and see their replies