Chinese investors capture head of metals exchange and turn him over to police
The Fanya Metals Exchange stopped making payments on investment products in July
Hazel Sheffield
Monday 24 August 2015 12:36 Comments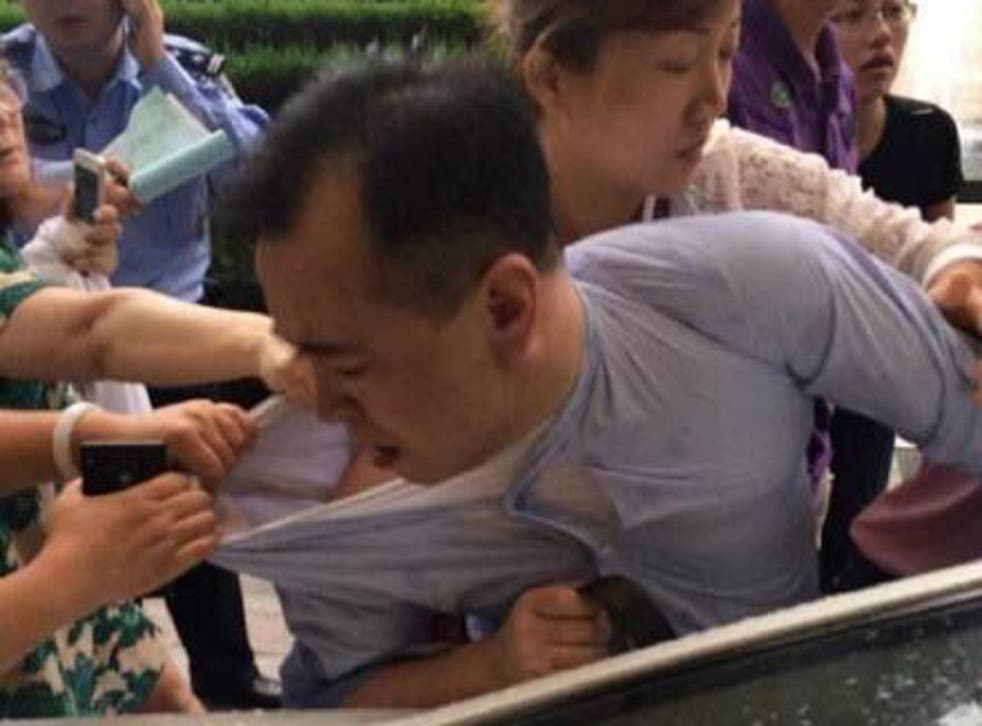 Angry investors have captured the head of a Chinese metals exchange in a dawn raid and turned him in to police, demanding answers over why their funds have been frozen.
The Fanya Metals Exchange stopped making payments on investment products in July, prompting protests from investors. When answers proved elusive, some investors flew into Shanghai to join those circling a luxury hotel in the city, awaiting Shan Jiuliang, the founder of the Fanya Metals Exchange.
When Shan attempted to check out, the protesters manhandled him into a car and drove him to the nearest police station, according to the FT.
The police took Shan into custody and promised to investigate what happened to investors money. Shan was later released without charge.
The Fanya Metals Exchange founded by Shan buys and stockpiles minor metals such as indium and bismuth. It also offers high interest, highly-liquid investment products from its offices in Shanghai and a financing branch in Kunming. It ran into liquidity problems in spring and is reported to be considering selling its stockpile of metals, which run into several years' supply of some minor metals used in tech and military operations.
The trouble at Fanya is yet another symptom of the China slowdown, which shows no sign of abating. A catastrophic week in Chinese markets rolled over on Monday, when the Shanghai Composite Index slid up to 9 per cent on Monday following losses of 12 per cent the following week.
Register for free to continue reading
Registration is a free and easy way to support our truly independent journalism
By registering, you will also enjoy limited access to Premium articles, exclusive newsletters, commenting, and virtual events with our leading journalists
Already have an account? sign in
Join our new commenting forum
Join thought-provoking conversations, follow other Independent readers and see their replies