China stocks: Black Monday sees shares slump 8% as panic spreads to Europe and US
The Shanghai Composite index, China's most important index of shares, dropped 8.45 per cent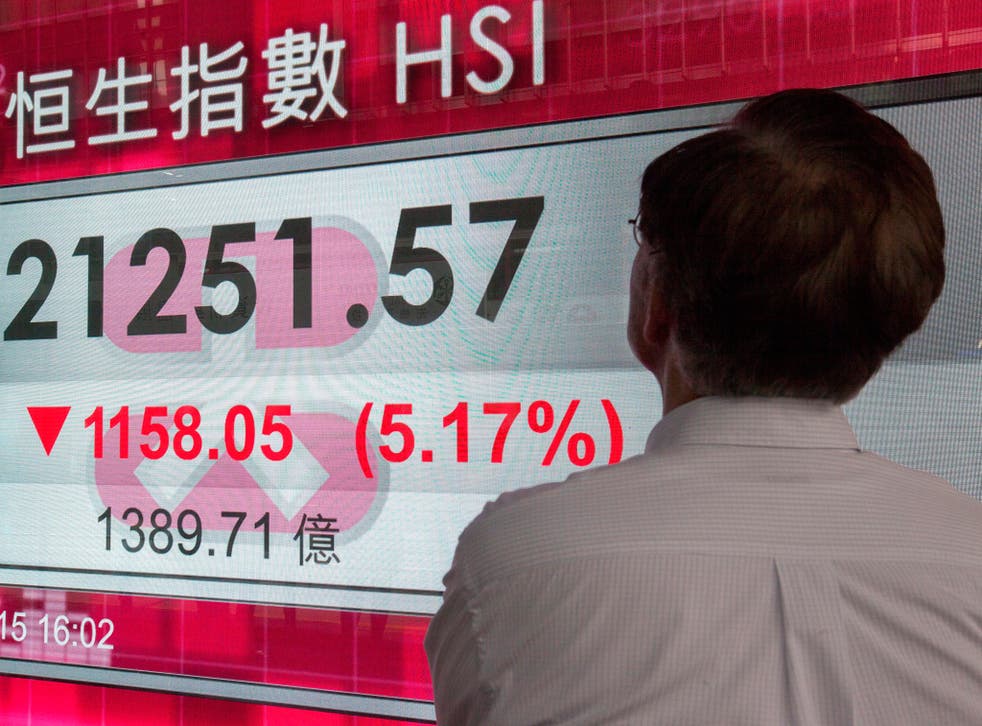 The Chinese market slumped 8.45 per cent on Monday trading as a terrifying selloff raised fears that Black Monday could spread to European and US markets.
The Shanghai Composite index, China's most important index of shares, dropped 8.45 per cent, erasing gains made this year, while the tech-focussed Shenzhen Composite also slid 7.6 per cent.
Bank and energy stocks were worst hit, but the falling price of commodities such as oil and gas has also weighed on markets.
The Australian market suffered the biggest one-day falls since September 2011, seeing $60 billion wiped off its overall value. Black Monday was expected to take its toll on European markets, with the FTSE 100 expected to fall up to 3 per cent and the S&P index in the US expected to fall 2.5 per cent.
Monday's severe losses have been attributed to the silence of the Beijing government, which was widely expected to take action over the weekend following last week's bloodbath. The Shanghai Composite Index fell nearly 12 per cent last week.
The People's Bank of China loosened restrictions on pension funds on Monday, allowing the main state pension fund to invest in stocks for the first time. But it stopped shop of cutting interest rates on injecting liquidity to prevent further losses.
Further losses on Monday increased pressure on the People's Bank of China to act.
Join our new commenting forum
Join thought-provoking conversations, follow other Independent readers and see their replies