China stocks: The financial crisis that has wiped $3 trillion off stock markets
Despite the Chinese government's best efforts to manage it, China's sudden financial crisis is continuing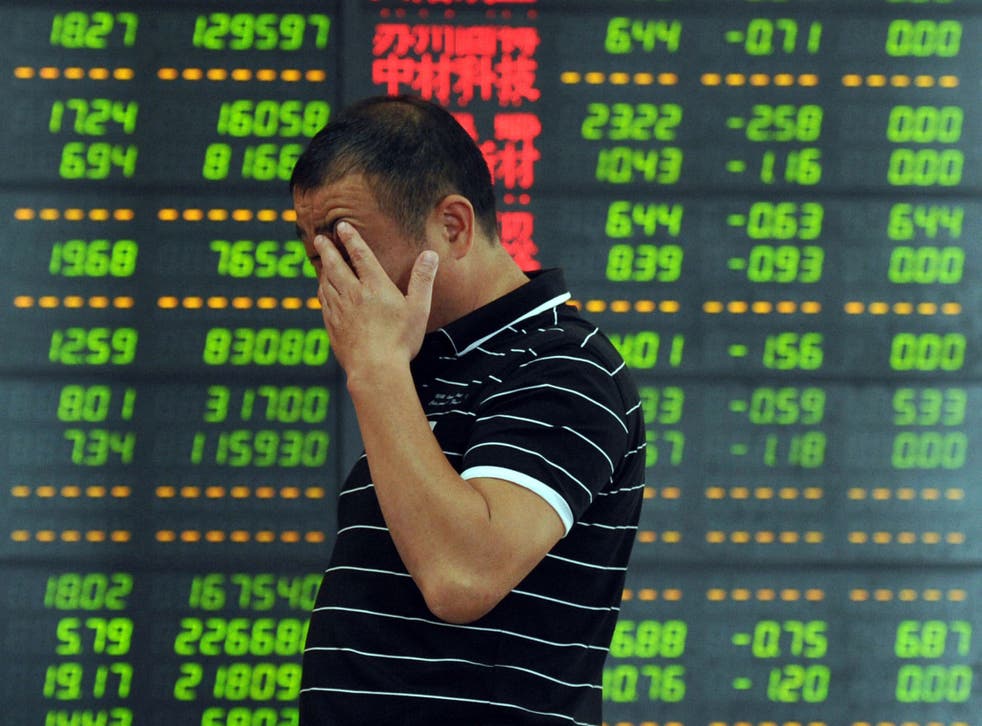 While most recent financial news has focused on the crisis currently facing Greece, another disaster is stirring further east that makes Alexis Tsipras's problems look like chicken feed.
Since the middle of June, the prices of Chinese company shares have fallen by 30 per cent. That amounts to around $3.2 trillion dollars that has been wiped off the stock market in only a few weeks.
It's hard to make sense of such a huge number, but this figure is higher than the UK's GDP in 2013, a comparatively modest $2.7 trillion.
The sudden drop in prices came after months of solid growth. Since November last year, Chinese stocks had more than doubled, largely due to small retail investors - 'mum and dad' investors playing the stock market - using borrowed money.
There are concerns that the Chinese government's response could be partially responsible for the sell-off.
China's extraordinary 'nail houses'

Show all 8
Acting quickly to prevent a crisis by ordering brokerage firms to keep buying shares, suspending new share offerings, and keeping people from selling shares, the Government may have unintentionally provoked panic, with their large-scale response sending signals to inexpert investors that things are going wrong and it's time to take their money and run.
According to the BBC, around 80 per cent of investors in Chinese stock markets are small investors - individuals just looking to make a little money on the stock market.
Last year, the Chinese government, through its media outlets, encourages citizens to start buying more stocks, in an effort to boost the market. The campaign appeared to have an effect, but now it's causing more problems for the market.
Some commentators worry that these investors largely base their decisions on a herd mentality - and if people's friends and family start selling, it doesn't take much for a domino effect to occur where a lot of these investors start getting out of the market en masse.
Today, Chinese stocks continued to plunge, with CNN reporting that the Shanghai Composite plunged by eight per cent when the market opened this morning.
In a statement, the China Securities Regulatory Commission said: "At the moment there is mood of panic in the market and large increase in or irrational dumping of shares, causing a strain of liquidity in the stock market."
Despite the best efforts of these regulators to increase liquidity and restore investor's confidence, stock markets continue to fluctuate wildly, and many companies are suspending their shares, preventing them from being traded amidst the panic.
As of today, around 1,400 of the 2,800 companies traded in the country have decided to pull their shares to avoid taking damage.
However, it's a temporary fix, and when they resume trading, their problems could surface again.
Unless they manage to calm things down, China could be looking at a major downturn after months of massive growth.
Join our new commenting forum
Join thought-provoking conversations, follow other Independent readers and see their replies