Chinese Singles Day to flood market with fakes on busiest online shopping day of the year
Two-thirds of counterfeits goods circulating in the EU come from China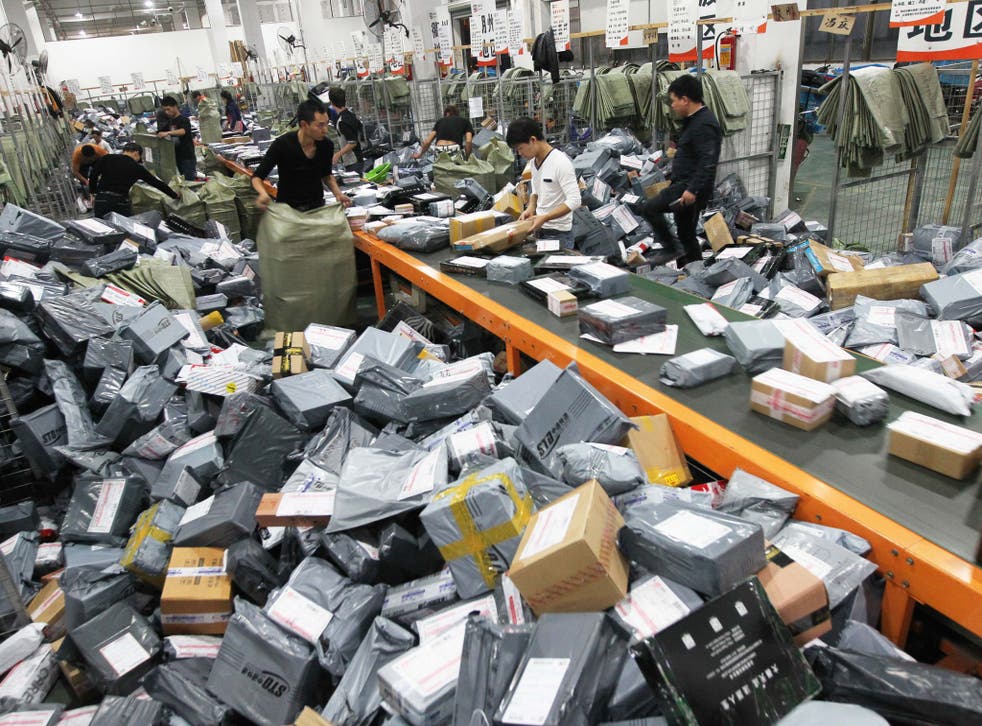 Fake goods are expected to flood the market on Singles Day, November 11, as Chinese consumers buy into the world's largest online shopping event.
The State Administration for Industry and Commerce (SAIC) believe that 40 per cent of products bought online in China are fake or of bad quality, the Financial Times has reported.
Customers are fighting back against the number of fakes on the market. The SAIC received 77,800 complaints concerning online orders last year, up 356 per cent against 2013.
Singles Day is the biggest shopping day in the world – even bigger than Black Friday. It began as an anti-Valentine's Day holiday when a group of university students started to celebrate being single in the nineties, which is also why it's set on November 11 each year (or one-one-one-one). E-commerce giant Alibaba saw an opportunity and started to offer deals on its online shopping platforms, using the day as an excuse for self-gifting and indulgence, in 2009.
It quickly became a shopping binging day with customers spending nearly £6 billion through Alibaba in 24 hours last year and many analysts predict that a new record will be set again this year.
Alibaba, which accounts for 65 to 70 per cent of China's e-commerce, has said it is improving its monitoring and refund policies.
But consumers rights lawyers based in China have told the Financial Times that the interest of the large e-commerce firms will always come first.
"We get a lot of customer complaints but it's very tricky to act upon, so most of the consumers don't pursue it," Tian Junwei, a consumer right lawyer told the newspaper.
Foreign retailers are also affected by the sale of counterfeit good. While the American Apparel and Footwear Association wants to put Alibaba's Ebay equivalent, Taobao, on the US government's black list for fake products, the growth of the internet and e-commerce has increased the challenge for rights holders to protect their brands.
Chinese fake goods also end up in Europe. Two-thirds of counterfeits goods circulating in the EU come from China, according to a study from the Office for Harmonisation in the Internal Market (OHIM). This is a constant challenge for companies looking to protect their intellectual property rights.
Alibaba said it had established cooperative relationships with more than 1,000 major brand owners and several industry associations to enhance the effectiveness of the company's take down procedures and anti-counterfeiting measures.
Join our new commenting forum
Join thought-provoking conversations, follow other Independent readers and see their replies