Chinese stock market suffers biggest loss in seven years as analysts fear growth times are over
Shanghai stock market falls from first to worst on global performance rankings
Zachary Davies Boren
Friday 26 June 2015 11:04 Comments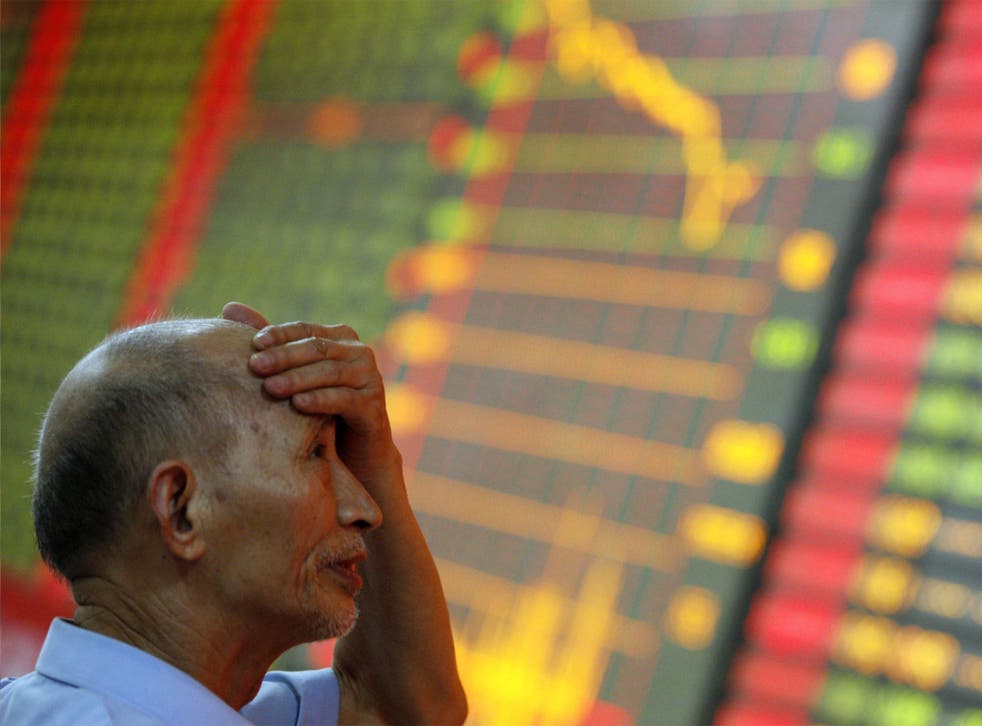 China stocks have plunged by nearly 8 per cent, sparking fears that the country's remarkable growth period may be ending.
The Shanghai Composite, an index of all stocks traded on the Chinese stock exchange, was down 7.4 per cent to 4,192.87 points on Friday, following a 13 per cent fall last week.
The CSI300 has crashed 7.9 per cent to 4,336.19 — its biggest drop since June 2008.
Stocks suffered across the board, with nearly 2,000 of the roughly 2,800 companies listed in mainland China falling by the 10 per cent daily limit.
And experts are saying not to buy, that this is the end of China's extraordinary eight-month-long market growth.
Morgan Stanley expects Shanghai's benchmark index to fall between 2 and 30 per cent from current levels over the next year — citing heavy equity issuance, weak corporate earnings, demanding valuations and excessive levels of margin financing.
Jonathan Garner, Morgan Stanley's head of Asia and emerging-markets told Bloomberg: "We think the balance of probabilities is that the top for the cycle on Shanghai, Shenzhen and the ChiNext has now taken place."
The Shanghai Composite has grown by an astonishing 124 per cent over the past year; the bull market (in which shares grow and traders trade) has been going for 935 days — the longest since Chinese stock exchanges opened for trading in 1990.
That growth, however, has been underpinned by rapidly-expanding margin financing, monetary easing and hopes of economic restructuring. Analysts now say two of those three legs are on shaky ground.
In response to China's latest 'Black Friday', the country's securities regulator said it is simply the market correcting earlier excessive gains — and that the economy will stabilise.
Also in its weekly briefing, the China Securities Regulatory Commission said it would continue to clamp down on irregularities in margin trading.
Financial firm Rivkin fears further falls in China stocks will have wide-reaching impacts, and "will send ripples throughout Asian markets."
All the while, Chinese state media is keeping quiet.
Additional reporting by Reuters
Register for free to continue reading
Registration is a free and easy way to support our truly independent journalism
By registering, you will also enjoy limited access to Premium articles, exclusive newsletters, commenting, and virtual events with our leading journalists
Already have an account? sign in
Join our new commenting forum
Join thought-provoking conversations, follow other Independent readers and see their replies