Christine Lagarde grilled over Osborne apology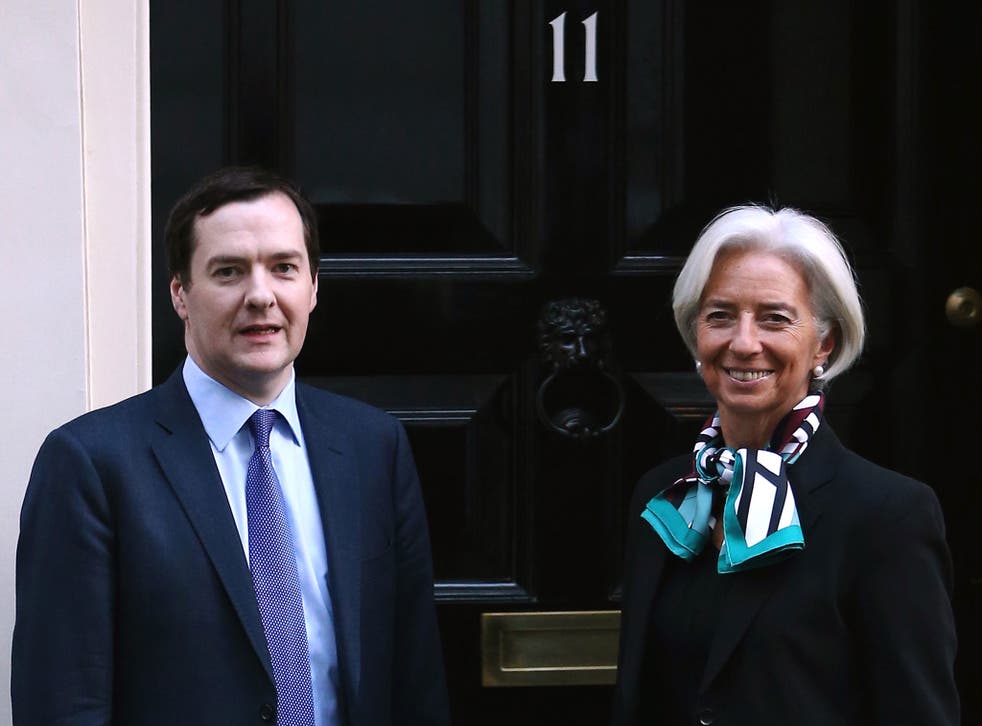 Christine Lagarde asked yesterday whether she had to apologise "on my knees" to George Osborne after the International Monetary Fund accused the Chancellor last year of "playing with fire".
"We got it wrong. We acknowledged it," the IMF managing director said on the BBC's Andrew Marr Show. "Clearly the confidence building that has resulted from the economic policies adopted by the government has surprised many of us," she added.
Last year the IMF's chief economist Oliver Blanchard said Mr Osborne's austerity measures "were playing with fire". However in April the body raised the UK's growth forecast higher than any other major economy.
When asked whether she had apologised to Mr Osborne, Ms Lagarde asked: "Do I have to go on my knees?" She said: "We said very clearly we had underestimated UK growth and our forecasts had been proven wrong by the reality of economic developments."
Join our new commenting forum
Join thought-provoking conversations, follow other Independent readers and see their replies