City bonuses soar as bankers profit from 45p tax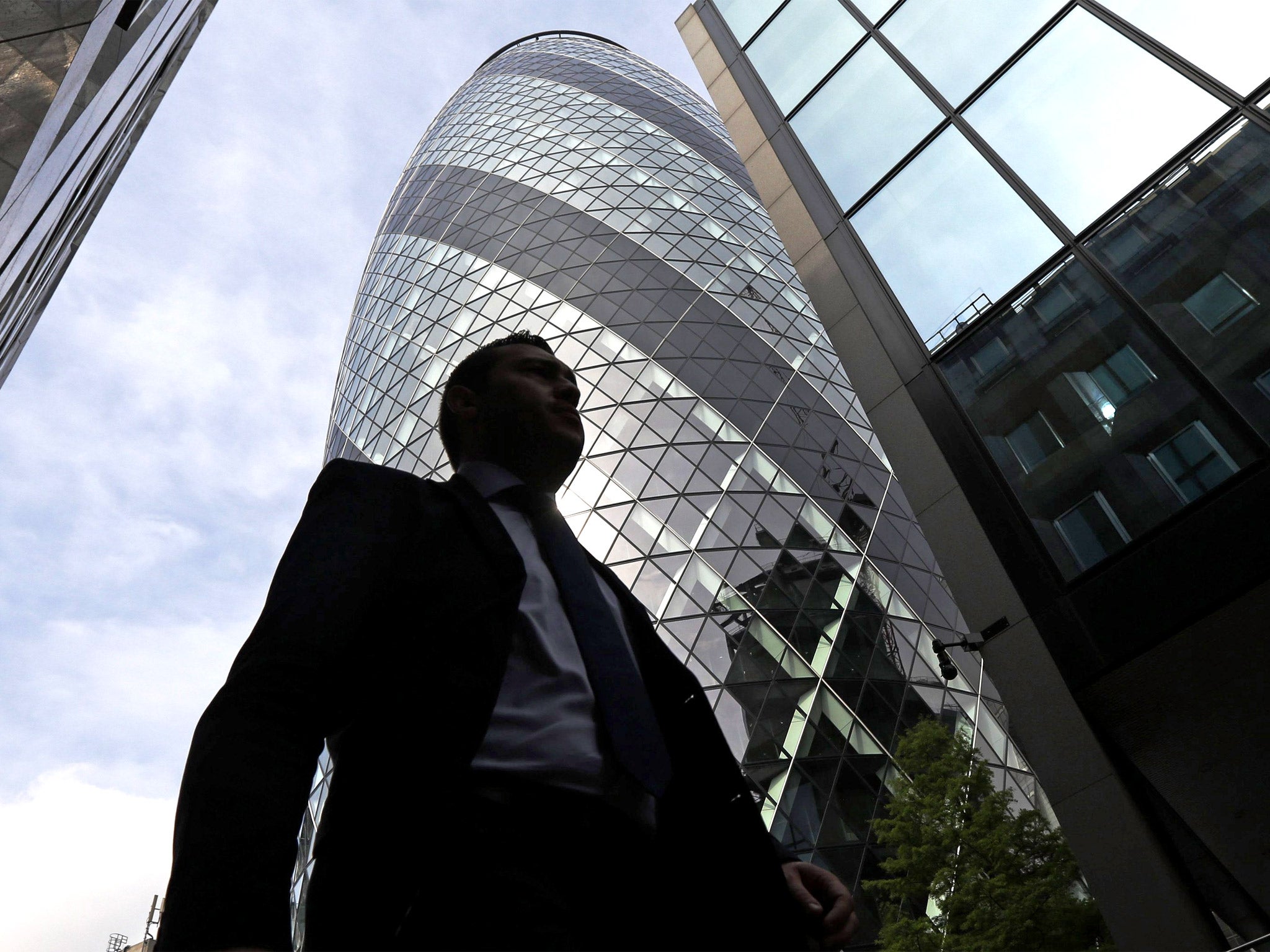 Bonuses jumped by £700m in the City of London in April, as bankers deferred taking them to avoid the 50p top rate of tax, official figures have revealed.
Total bonus payments in the finance and insurance industry spiralled to £1.3bn in April 2013, compared to £600 million in the same month last year. City high-flyers and other individuals on over £150,000 getting bonuses in April would have paid tax at the top 45p rate rather than 50p a month earlier.
"The reason that the bonuses have been paid in this way is a direct consequence of the Government helping people who are doing very well indeed while the overall majority of people are struggling," said the shadow Business Secretary Chuka Umunna. But ministers have stressed that cutting the top rate to 45p is raking in more revenue for the Treasury and making Britain's tax system more internationally competitive.
The figures were published in a study by the Office for National Statistics which showed April had seen "unusually high levels of bonus payments", with bonuses across the whole economy up £1.7bn in April compared to a year ago. "The increase in bonus payments in April 2013 partly reflects the deferrals of bonus payments by some businesses which reported that they had chosen to pay the bonuses usually paid in March in April this year," it said.
Bonus payments in the City were still up £200m in March 2013 to £3.7bn, the highest month in the year. Nearly three-quarters of total bonuses paid in the finance and insurance industry in 2012-13 were paid during December to March.
Total bonus payments received across the whole economy during the financial year April 2012 to March 2013 were £36.9bn, according to the ONS, an increase of 1 per cent compared with the same period in 2011-12.
The City had by far the highest bonus per employee, on average £11,900, nearly twice the next-highest, mining and quarrying at £6,700. Education and health and social work were the lowest with average bonuses of less than £100 per employee.
The average private sector worker received £1,700 in bonuses in 2012-13, more than five times the average public sector worker's bonus of £300.
The figures came one day after a separate study by the Chartered Management Institute showed male managers earned average bonuses twice as big as those of their female counterparts in the past year. Male managers were paid an average bonus of £6,442 last year compared with £3,029 for women, on top of basic salaries almost 25 per cent bigger.
One in seven Britons 'has no plans to retire'
One in seven people of working age do not plan to retire, according to a new survey. This figure (14 per cent) represents an increase from 12 per cent in 2012 and 10 per cent in 2013, and is the highest proportion since the Barings' annual study began in 2008.
The poll also found that, despite nearing the traditional retirement age, 34 per cent of 55-64 year olds – around 1.8 million people – said they did not know when they will be able to retire. Marino Valensise of Barings said: "Uncertainty is increasing."
Matthew Moore
Join our commenting forum
Join thought-provoking conversations, follow other Independent readers and see their replies