Coca-Cola Zero Sugar: The new Coke Zero that will taste 'even more like Coke'
The move to replace Coke Zero will be supported by a £10 million campaign
Zlata Rodionova
Wednesday 20 April 2016 13:29 Comments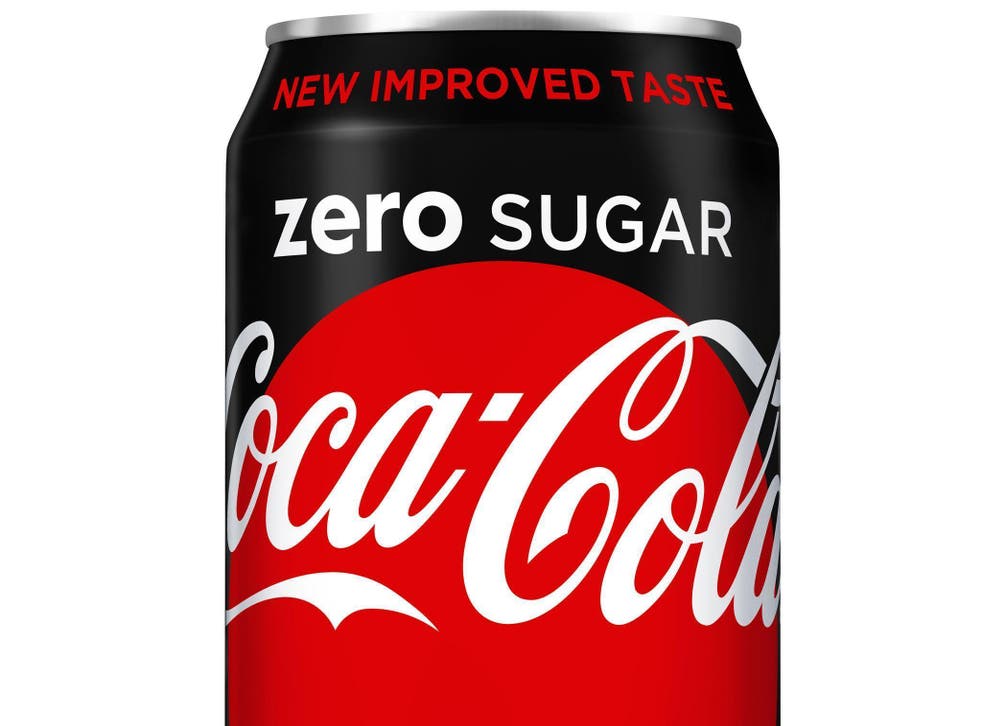 Coca-Cola is to change its Coke Zero recipe and rename it Coca-Cola Zero Sugar in the UK to make it "taste more and look more" like the original one, the company says.
The move to replace Coke Zero will be supported by a £10 million campaign.
Coca-Cola wants to encourage people to reduce their sugar intake without sacrificing the taste of Coca-Cola, which involves nine teaspoons of sugar in a 330ml can.
Coca-Cola Zero Sugar will be available in the UK from the end of June.
"This move is a deliberate attempt to change the mix of the company's portfolio between sugar and no sugar drinks and is the latest action to result from the company's £30 million reformulation and new development programme," the company said in a statement.
Coca-Cola took the decision after it found that half of British consumers were unaware that Coke Zero contained no sugar.
"Since 2012 our commercial strategy has focused on accelerating the growth of our no-sugar options. We know that millions of people love the taste of Coca-Cola and have been working to refine the recipe of Coca-Cola Zero to match the taste of the original – but without sugar,'' said Jon Woods, general manager of Coca-Cola Great Britain.
The packaging design of Coca-Cola Zero Sugar, which features a prominent red disc, will be in line with the company's One Brand marketing strategy unveiled on Monday.
Under the strategy, Diet Coke, Coca-Life and the new Coca-Cola Zero Sugar will have a more unified look melded with the classic red version of the can. The company will roll out the debut of the revamped cans in Mexico next month before launching them across other countries in the course of the next two years.
The company said it is taking other steps to help soft-drink lovers reduce their sugar intake, including smaller cans. But it believes that the Government's plan to introduce a tax on sugary drinks will not reduce childhood obesity.
Leendert Den Hollander, vice-president and general manager of Coca-Cola said the nutritional information on Coca-Cola products helps consumers to make "informed choices" and argued that the brand offers a range of alternatives to its traditional sugary drink such as its low calories products.
"We believe and acknowledge and understand the issues around obesity and we have worked for a long time to try and address [this] as an industry and as a company," Den Holland told on Retail Week Live in March.
"Still, there's clearly more that can be done. If we are truly after behavioural change there's no evidence in the world that it is actually coming from sugar tax so we are not debating the issue we are debating the solution," he added.
Companies will be given two years to reformulate their products with reduced sugar levels, after which drinks with over 5g of sugar per 100ml and over 8g per 100ml will be hit with greater taxes in two bands, following George Osborne's announcement in March.
Register for free to continue reading
Registration is a free and easy way to support our truly independent journalism
By registering, you will also enjoy limited access to Premium articles, exclusive newsletters, commenting, and virtual events with our leading journalists
Already have an account? sign in
Register for free to continue reading
Registration is a free and easy way to support our truly independent journalism
By registering, you will also enjoy limited access to Premium articles, exclusive newsletters, commenting, and virtual events with our leading journalists
Already have an account? sign in
Join our new commenting forum
Join thought-provoking conversations, follow other Independent readers and see their replies