150,000 UK construction jobs to be added in five years despite gloom around Carillion and Brexit, research predicts
It forecasts that average output in construction will grow 1.3 per cent annually, with 158,000 jobs created over five years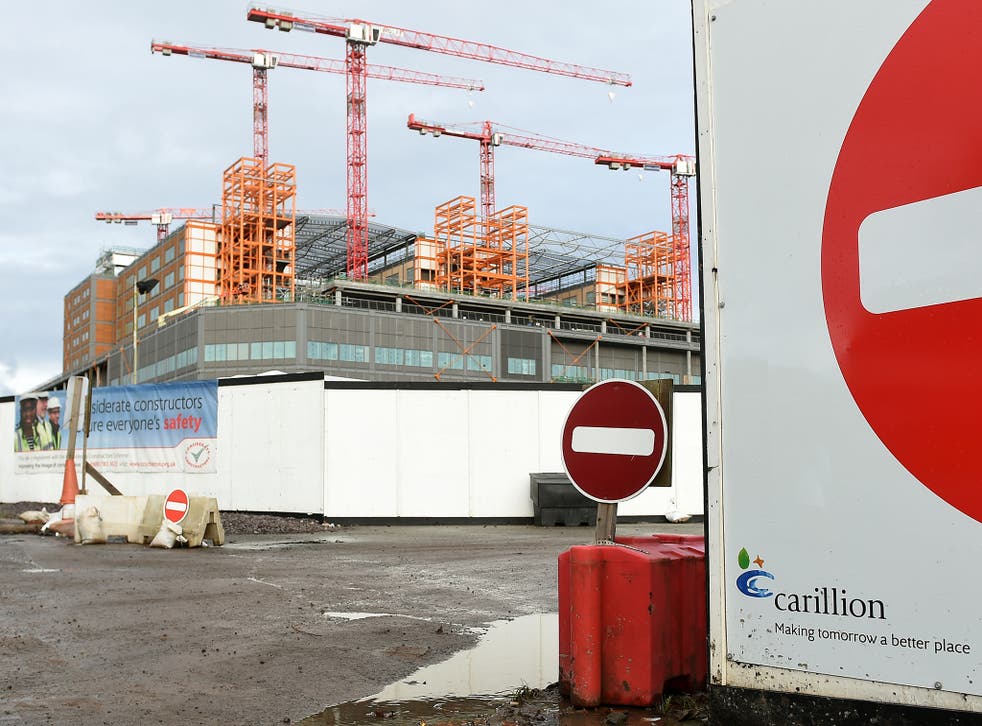 More than 150,000 UK construction jobs are set to be created over the next five years despite Brexit uncertainty and Carillion's collapse, according to a new report.
The Construction Industry Training Board (CITB) predicts 15,350 carpenters and 9,350 labourers will be needed as more homes are built.
The strongest job growth in the sector is expected to be in a range of professional and managerial roles as the industry seeks to boost its productivity.
It forecasts that average output in construction will grow 1.3 per cent annually, with 158,000 jobs created over five years. Infrastructure remains the strongest sector, with an annual growth of 3.1 per cent, with housing output also expected to grow.
In contrast, commercial building is expected to stagnate over the next five years, as investors hold back decisions due uncertainty about the impact of leaving the EU.
The CITB predicts employment will grow for the fourth consecutive year at 0.5 per cent a year on average to 2022. That would equate to 2.77 million people working in construction, slightly below the peak reached in 2008.
​CITB Policy Director Steve Radley said: "Despite all the gloom around Carillion and uncertainty from Brexit, our report's message is that construction will continue to grow and create more jobs.
"Though growth is slightly down on 2017, it's looking more balanced with housing and infrastructure both expanding significantly. And the range of job opportunities is growing. While we need to bring in lots of people in the trades, the fastest growth will be for professionals at 7.8 per cent and for managers and supervisors at 5.6 per cent.
"By 2022, employment will be in touching distance of the heady 2008 peak so we face a massive recruitment and training challenge, which is likely to get harder after Brexit. So while we can take some comfort from weathering the recent storms, it's vital that we make the investment in skills today that will shape our own destiny for tomorrow."
The report reveals a mixed picture across UK regions with Wales seeing 4.6 per cent annual output growth and Scotland predicted to remain flat.
In Northern Ireland, annual growth is down from last year's 1.6 per cent forecast to 0.5 per cent – this is largely attributable to a slackening of the commercial sector.
The report comes after data on Friday indicated the building industry fell into stagnation in January on the back of a slump in house-building.
The Purchasing Managers' Index (PMI) for construction came in at 50.2 in the month, down from 52.2 previously and just barely above the 50 mark that separates growth from contraction.
Register for free to continue reading
Registration is a free and easy way to support our truly independent journalism
By registering, you will also enjoy limited access to Premium articles, exclusive newsletters, commenting, and virtual events with our leading journalists
Already have an account? sign in
Register for free to continue reading
Registration is a free and easy way to support our truly independent journalism
By registering, you will also enjoy limited access to Premium articles, exclusive newsletters, commenting, and virtual events with our leading journalists
Already have an account? sign in
Join our new commenting forum
Join thought-provoking conversations, follow other Independent readers and see their replies