Construction workers top list of jobs with the best pay rises in 2015
The research compared annual salaries of 2014 and 2015 across all job sectors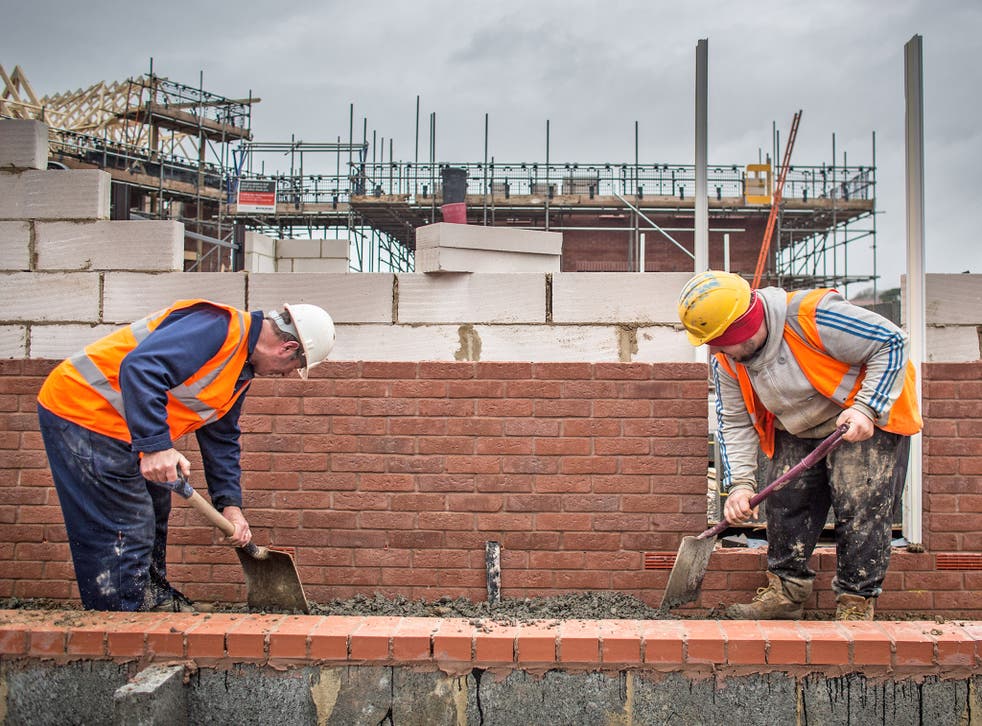 Builders are in luck. Data has revealed that construction workers got the best pay rise in 2015 according to new data.
CV-Library, a UK jobs site, found that construction managers and house builders saw 10.2 per cent salary growth.
The research compared annual salaries of 2014 and 2015 across all job sectors.
Workers in retail and media were second in line for a pay rise, with 5.9 and 5.7 salary growth respectively.
At the other end of the scale, manufacturing and hospitality were least likely to see their pay grow in 2015. Both sectors saw average salary growth of 2.5 per cent.
According to Lee Biggins, founder and managing director of CV-Library, the growth in pay rises shows that UK employers are able to invest more heavily in finding the right talent for their business in 2016.
"Pay rises are being seen across the UK and its key sectors, and this is encouraging news for 2015's job market," he said.
A recent survey of 2,000 people by Investor People found that nearly half of UK workers or 15.3 million people will look for a new job in 2016.
Paul Devoy, Head of Investor People said: "Improved salaries over recent months mean that pay is less of a gripe for UK workers.
"But longstanding issues around poor management and how valued people feel in their work continue to make UK workers miserable. We know that bad leadership alone costs the UK £39 billion a year," he said.
These are the 10 sectors with the biggest pay rises in 2016:
1. Construction (e.g construction manager, building technician) – 10.2% growth
2. Retail (e.g Vendor, retail unit manager) – 5.9% growth
3. Media (Journalist, media lecturer)– 5.7% growth
4. Charity (e.g Charity or community fundraiser)– 4.2% growth
5. Automotive (e.g Mechanics, project engineer)– 3.7% growth
6. Property services (e.g Administator/planner– 3.4% growth
7. Consulting (e.g Consulting engineer)– 3.1% growth
8. Legal (e.g Lawyer)– 3% growth
9. Hospitality (e.g Hotel manager, waiter)– 2.6% growth
10. Manufacturing (e.g Manufacturing engineer)– 2.4% growth
Join our new commenting forum
Join thought-provoking conversations, follow other Independent readers and see their replies