Consumer spending rises as pubs and restaurant see big increase in credit card sales
Entertainment spending was up but high street retailers saw continuing decline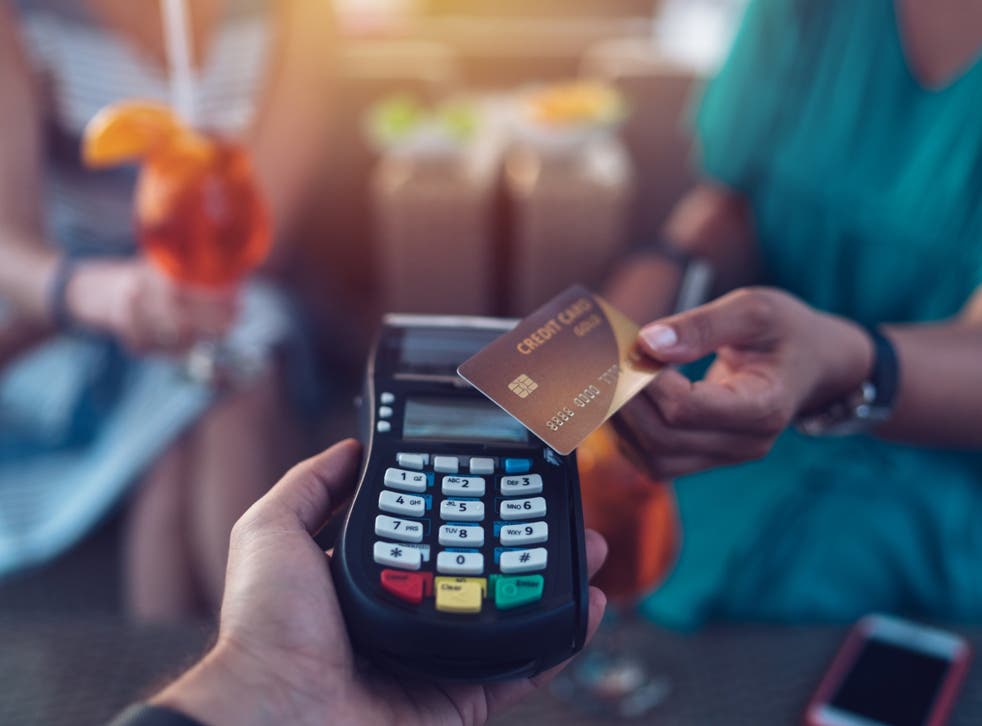 Consumer spending grew 4.4 per cent over the past year as pubs and restaurants saw a big rise in credit and debit card transactions.
Spending jumped 11.7 per cent at pubs and 8.6 per cent at restaurants in October compared to the same month last year, data from Barclaycard showed.
Ticket sales were up 22.1 per cent helped by Glastonbury Festival tickets going on sale after its fallow year, as well as blockbuster film releases such as Venom and A Star is Born.
However, high street retailers continued to struggle with department store spending falling 5.9 per cent as a number of chains shut stores.
Spending on clothing declined by 2.4 per cent – the biggest dip since October 2017 – partly thanks to warmer-than-usual weather in October. One-fifth of consumers say they have postponed making winter wardrobe purchases this year.
Essential spending rose 4.8 per cent year-on-year, as petrol expenditure remained high with 10.3 per cent growth. Non-essential expenditure was up 4.1 per cent.
Stronger earnings growth in the UK helps explain why one fifth say their wages have gone up enough for them to have more money to spend each month.
Yet consumers remain cautious. Of those with more money to spend, half are saving the extra or paying off debt, 36 per cent are currently putting it towards Christmas.
Support free-thinking journalism and attend Independent events
This caution reflects wider opinion of the nation's economy. Just 28 per cent of UK consumers now say that they have confidence in the UK economy – the joint lowest level since Barclaycard started monitoring consumer confidence in 2014.
Esme Harwood, director at Barclaycard, said: "While the retail sector has continued to face challenges, the experience economy provided a welcome boost to overall spending in October with consumers going for meals out and purchasing tickets to events and shows.
"Ongoing economic and political uncertainty has led to a decline in confidence, with consumers remaining cautious with their spend in the run-up to Christmas."
Register for free to continue reading
Registration is a free and easy way to support our truly independent journalism
By registering, you will also enjoy limited access to Premium articles, exclusive newsletters, commenting, and virtual events with our leading journalists
Already have an account? sign in
Register for free to continue reading
Registration is a free and easy way to support our truly independent journalism
By registering, you will also enjoy limited access to Premium articles, exclusive newsletters, commenting, and virtual events with our leading journalists
Already have an account? sign in
Join our new commenting forum
Join thought-provoking conversations, follow other Independent readers and see their replies