Contactless payment spending limit raised from £20 to £30
Card providers expect the number of people using contactless to rise 60 per cent following the limit increase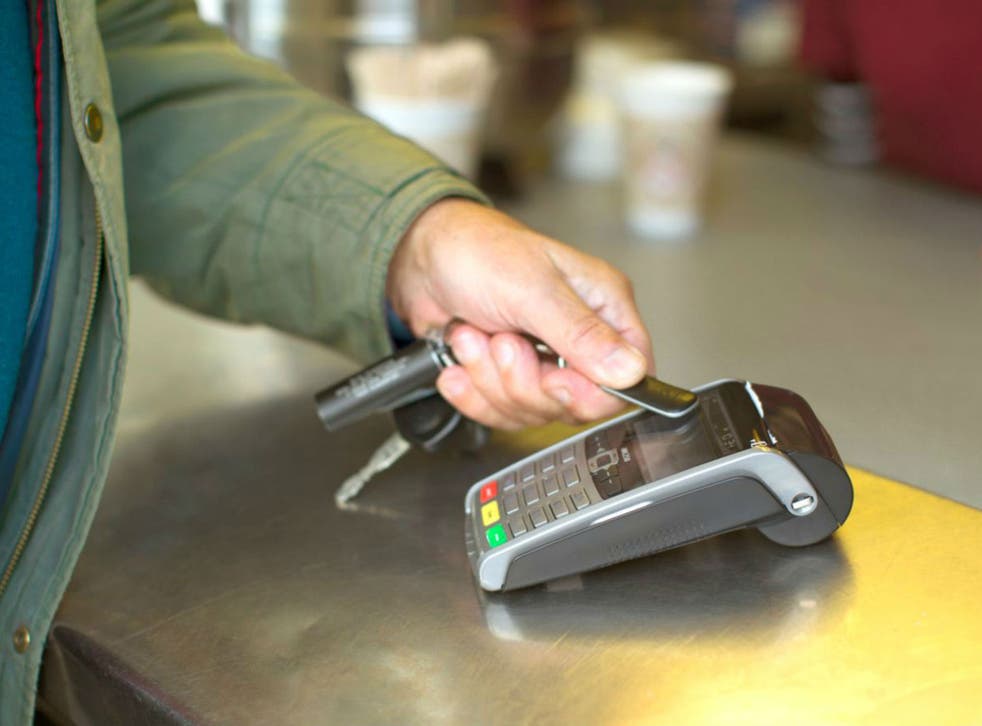 The limit on contactless payments is rising from £20 to £30 per transaction on September 1.
Card providers expect the number of people using contactless to rise 60 per cent following the limit increase.
Barclaycard, which processes half of all credit and debit cards in the UK, said that the amount consumers are spending on contactless cards has soared 150 per cent since September 2014, while the number of transactions has increased 134 per cent.
A third of all contactless payments are used in supermarkets, where the average shopping spend is £23 – meaning shoppers should be able to use contactless for many more transactions following the limit increase.
Tami Hargreaves, head of contactless at Barclaycard, said the number of people using contactless for payments will grow even further over the next year.
"Over the next year we expect the limit increase alongside the forthcoming launch of High Value Payments – where contactless transactions over £30 can be made using a mobile device combined with Chip and PIN authorisation – to drive this growth even further. Ultimately, the uptake of contactless spending is a 'win-win' for consumers and businesses alike," Hargreaves said.
Leeds has seen the highest growth in contactless spending of any city in the UK, with the city spending 211 per cent more this year, compared to 2014. Women are catching up with men when it comes to using contactless. Barclaycard said that 45 per cent of contactless users are women, compared with 36 per cent at the end of 2014.
Join our new commenting forum
Join thought-provoking conversations, follow other Independent readers and see their replies