Credit Suisse pays £2.5bn in bonuses, despite hefty legal bills and poor 2016 showing
Firm is in the second year of a costly turnaround plan that has been hampered by market turmoil, surprise trading losses and legacy issues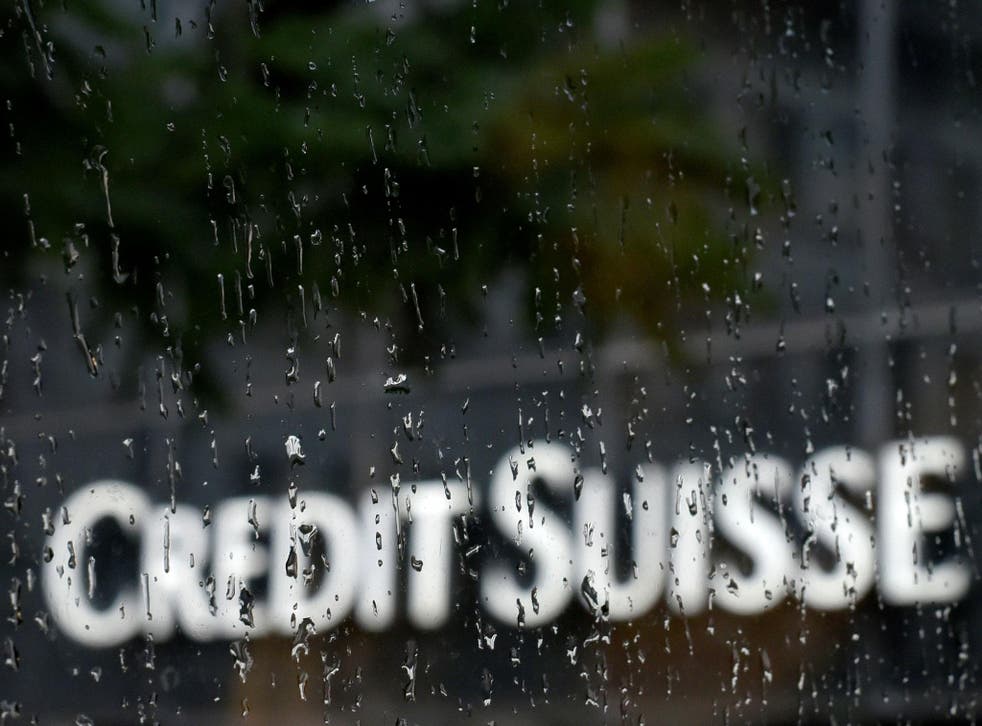 Credit Suisse increased its bonus pool by 6 per cent, defying a trend toward smaller payouts at many of its peers in an effort to prevent an exodus of talent from its investment banking and Asian operations.
The bank awarded 3.09 billion francs (£2.5bn) in bonuses for 2016, according to its annual report published on Friday, even as charges tied to legal settlements pushed it to its second consecutive annual loss.
Credit Suisse restated its full-year earnings to reflect a charge of 272 million francs after reaching a settlement on toxic mortgage securities with the US National Credit Union Administration.
Credit Suisse is in the second year of a costly turnaround plan that has been hampered by market turmoil, surprise trading losses and legacy issues. The bank's common equity Tier 1 capital ratio, a key measure of financial strength, fell to 11.5 per cent from 11.6 per cent as a result of the settlement announced Friday.
After tapping shareholders for 6 billion francs as the overhaul got under way in late 2015, the bank is now considering a share sale to raise more than 3 billion francs, people with knowledge of the matter have said.
The bank "experienced key employee retention issues" in the first quarter of last year after slashing compensation, it said in the report. The increase in the bonus pool for 2016 should "ensure that employees who met their performance targets could be compensated in line with the market in order to retain key talent," particularly in divisions that do much investment banking.
Cultural Shift
Employees at other big European banks are looking at smaller pay checks this year. Hit by legal expenses, Deutsche Bank slashed its 2016 bonus pool by almost 80 per cent, a figure unmatched in its recent history. Swiss rival UBS handed out the smallest bonuses in four years after profit slumped.
Business news: In pictures

Show all 13
Chief executive Tidjane Thiam was awarded 11.9 million francs for his first full year on the job, proportionately more than the 4.57 million francs he got for his first six months at Credit Suisse in 2015. He earned 8.2 million francs in cash and shares on top of his fixed-pay of 3.7 million francs.
The bank cited his progress in executing strategy, including success in cutting costs and building capital, and his efforts to drive a change in culture at the bank. Thiam waived part of his bonus for 2015, when the bank took a loss mainly due to restructuring charges.
He is earned less than his UBS counterpart, Sergio Ermotti, who received 13.7 million francs. UBS cut its bonus pool for 2016 by 17 per cent to 2.9 billion francs.
Join our new commenting forum
Join thought-provoking conversations, follow other Independent readers and see their replies