Credit Suisse plans to raise about £3bn and cancels Swiss IPO plans
Credit Suisse is the third major European bank to sell shares this year after Deutsche Bank and UniCredit raised a combined €21bn
Wednesday 26 April 2017 08:02 Comments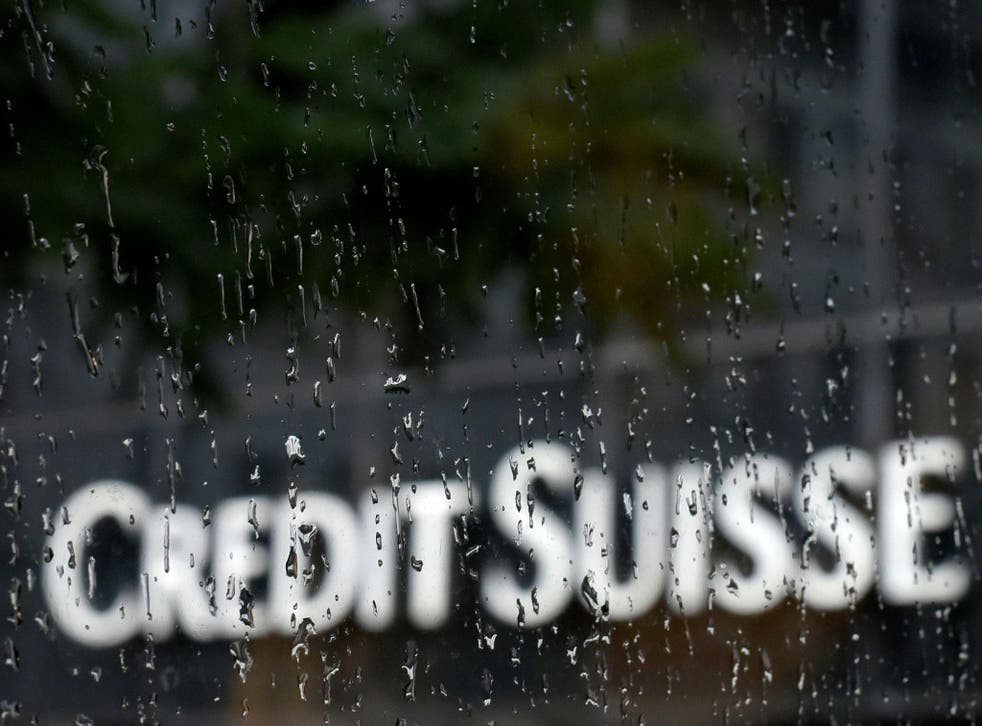 Credit Suisse will raise SFr4bn (£3.1bn) in a rights offer and abandoned plans to sell part of its Swiss business as Chief Executive Officer Tidjane Thiam moved to end concerns about the bank's capital levels.
The announcement ended weeks of speculation on how the Zurich-based bank would raise funds and came as the bank posted a profit of SFr 596m, powered by trading gains. That compares to a loss of SFr302m a year earlier and the SFr336m average of seven analyst estimates compiled by Bloomberg. The bank also plans to move to an all-cash dividend.
Credit Suisse is the third major European bank to sell shares this year after Deutsche Bank and UniCredit raised a combined €21bn. The bank's stock has rebounded from a record low in July, making a sale more attractive, while analysts and investors had questioned the merit of an IPO of its Swiss unit, which has generated its largest profit.
"A straight capital increase is less dilutive than the IPO," Mr Thiam said in an interview with Bloomberg Television on Wednesday. "Under normal circumstances, that should be it" he said, referring to the bank's capital measures. The bank cut 1,400 jobs in the first quarter as part of plans to trim 5,500 positions this year.
Bloomberg reported last month that the bank was considering the sale of stock valued at more than SFr3bn as an alternative to its longstanding plan to raise capital by listing part of its Swiss unit.
Wealth Profits
Pretax profit at the international wealth management unit, which doesn't include Switzerland or the Asia-Pacific region, fell 3 per cent to SFr291m due to lower revenue from transactions and net interest income.
Analysts had been expecting the bank to post a profit of SFr324m. The global markets unit swung to a profit of SFr 317m, driven by credit trading, compared with estimates for a profit of SFr 186m.
Credit Suisse reported 11.7 per cent of risk-weighted assets in common equity Tier 1 capital, up from 11.5 per cent at the end of 2016. The bank is targeting 12-13 per cent next year to comply with coming regulatory requirements and to underpin big loans to wealthy clients.
It expects its CET1, a measure of its ability to absorb losses, to be 13.4 per cent following the capital increase, which it will propose at an extraordinary shareholder meeting on 18 May.
European banks have rallied on the prospect that economic growth and rising interest rates could help revive earnings. Still, Credit Suisse is still down more than 30 per cent from when Mr Thiam announced the IPO plan in October 2015.
In the second year of an overhaul, Mr Thiam is under pressure to show that cuts made at the bank's global markets division are paying off. Surprise writedowns on risky trading positions contributed to a loss in 2016, prompting him to step up efforts to scale back the unit. At the same time, the bank is focusing on wealth management because of the potential for steadier revenues and need for less capital.
"The capital raise should be enough to allay concerns in the near term but doesn't really give the franchise the flexibility to see it through a downturn or meaningfully compete in global markets," said Chirantan Barua, an analyst at Sanford C Bernstein. "We feel this raise doesn't really take capital totally out of the concern zone – just makes it cycle/earnings dependent for the next 12 months."
Business news: In pictures

Show all 13
The bank said it remains cautious about its short-term prospects.
"We are only a few weeks into the second quarter and have continued to see positive net new asset inflows" the bank said in the statement. "We have noted that political uncertainties have weighed somewhat on client volumes in the first few weeks of April. The outcome for the quarter will be dependent on political developments that are hard to predict at this stage.
Bloomberg
Register for free to continue reading
Registration is a free and easy way to support our truly independent journalism
By registering, you will also enjoy limited access to Premium articles, exclusive newsletters, commenting, and virtual events with our leading journalists
Already have an account? sign in
Join our new commenting forum
Join thought-provoking conversations, follow other Independent readers and see their replies