Daily Mail, Airbnb, Serco: Business news in brief Friday, 2 November
Newspaper owner sees ad revenues slump 11%; Amsterdam caps rental apartments after surge of visitors; outsourcing firm avoids sector turmoil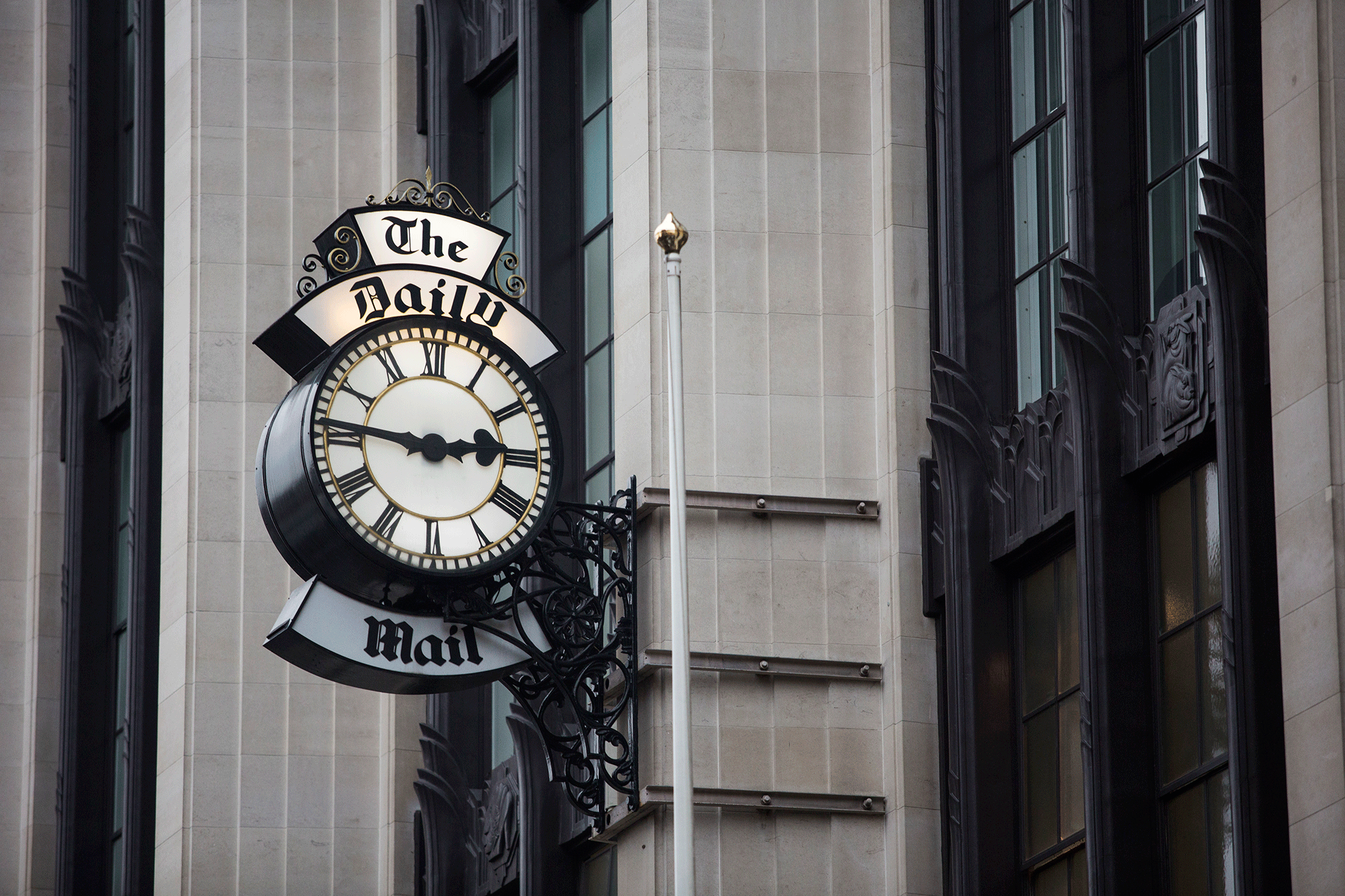 McColl's boosts sales again as 1,000-store target reached
Retail chain McColl's notched up its sixth year in a row of rising sales as it hit its target for 1,000 convenience stores across the UK.
The group posted a 1.9 per cent rise in sales over the year to 27 November thanks to expansion efforts, which have seen it grow to 1,001 convenience shops.
It is also waiting for clearance from the competition watchdog for its takeover of 298 stores from the Co-operative to boost its chain further.
But with the boost from new stores stripped out, like-for-like sales remained under pressure, falling by 1.7 per cent in the fourth quarter and 1.9 per cent over the full year.
This marked a slight improvement on a 1.8 per cent drop in the previous three months
Same-store sales in its newsagents and standard convenience stores fell 3.3% over the full-year, but McColl's said the performance was better in recently acquired and converted stores, where like-for-like sales lifted 0.8 per cent.
PA
Serco avoids sector turmoil after turnaround programme
Outsourcing firm Serco reiterated its forecasts for the rest of this year and next, avoiding the turmoil hitting the wider outsourcing sector, helped by a long-term turnaround programme.
Serco, which provides security, traffic, defence and education services for governments across the world, said it had continued to trade in line with the improved outlook given in August, avoiding the problems that have recently hit sector peers Capita and Mitie.
For 2016 Serco expects to report an underlying trading profit of not less than £80m. For 2017 it expects to report a dip, with profit coming in between £65m and £70m, although it cautioned that the range of outcomes was significantly wider than normal.
"Our view of the underlying outlook for 2017 remains unchanged, which means that we are continuing to make good progress with the execution of our strategy for the long-term turnaround of Serco," CEO Rupert Soames said ahead of a capital markets day on Thursday.
Serco, which is in the middle of a turnaround programme after years of setbacks, said it expected to move into a "growth" phase at some point in 2018.
Reuters
Daily Mail publisher hit by decline in ad revenue
The publisher of the Daily Mail reported an 11 per cent drop in adjusted operating profit after its media business suffered from a fall in print advertising revenues and challenging conditions in the property information, energy and financial sectors.
Daily Mail and General Trust reported adjusted operating profit of £277m for the year to the end of September on revenue of £1.92bn, flat on an underlying basis.
"The reduction was principally due to DMG Media, which increased digital investment and suffered an underlying 12 per cent decline in print advertising revenues, and to Euromoney, which saw revenues decline by an underlying 4 per cent," the company said on Thursday.
Reuters
Airbnb agrees to limit private rentals in Amsterdam
Airbnb has agreed to limit private home rentals in Amsterdam, in a move city authorities had wanted to curb complaints about illegal hotels.
The Dutch capital and the online rental service said on Thursday that they will work together to ensure that home owners can only rent out their properties for a maximum of 60 days per year.
Amsterdam had introduced the limit earlier, but Airbnb said that from 1 January its site will introduce automated tools to ensure homes aren't listed for more than 60 days a year unless the owners have a license.
"A home should remain a home," Amsterdam alderman Laurens Ivens said in a statement.
"With this new approach we are showing that working together with platforms such as Airbnb gives the city a new and efficient weapon to tackle illegal hotels," he added.
Last week, Barcelona authorities said they would fine Airbnb and another rental site, HomeAway, €600,000 each for offering lodging that doesn't have the necessary permits.
AP
Ulster Bank 'a key part of RBS' post-Brexit options'
Britain's vote to leave the European Union has strengthened the strategic importance of Ulster Bank to RBS and the Irish lender is a key part of its parent group's post-Brexit planning, Ulster Bank's chief executive said on Thursday.
"As a bank regulated in Ireland, in a post-Brexit scenario, Ulster Bank has a unique position within RBS," Gerry Mallon told a parliamentary committee.
"One of the things it [Brexit] does is cast a question mark over the issue of passporting of banking capability across European borders. RBS needs to think about what its options might be, it has a number of licenses in Europe and I think we are a key and very real part of those strategic options."
Nokia-branded phones set for comeback in 2017 as HMD takes charge
Finland's Nokia on Thursday announced that its deal with HMD Global Oy, a new company formed to revive the Nokia brand in phones, has come into force and that HMD has opened for business.
HMD said the first smartphone products carrying Nokia's name would be launched in the first half of 2017, while the company will continue operating its Nokia-branded low-cost phone business.
"With a leading position in the feature phone market already, HMD has a significant global foothold ... from day one," HMD said in a statement.
Reuters
Rolls Royce to cut 800 jobs in marine division
British engine maker Rolls Royce said on Thursday it was slashing 800 jobs worldwide in its marine business, where its order book is "very weak".
The marine sector employs 4,800 people in 34 countries, with Norway the most significant with 1,900 workers. The division designs ships and systems, largely for the oil and gas market.
Rolls said the job cuts would be made in 2017 in a bid to make savings of around £45m to £50m.
Rolls had already cut its marine division workforce back from 6,000 last year in response to a slump in the offshore oil and gas market caused by low crude prices.
AFP
Ryanair launches package holidays
Ryanair has launched a package holiday service which it claims will be the best value for travellers.
The Dublin-based airline said holidaymakers have been overcharged for years and Ryanair Holidays will transform the travel industry.
Customers can book seats on Ryanair flights along with a choice of more than 330,000 hotels throughout the Mediterranean and major European cities.
Ryanair has formed a partnership with Spanish tour operator Logitravel and accommodation provider World2Meet.
PA
Join our new commenting forum
Join thought-provoking conversations, follow other Independent readers and see their replies