David Cameron says Britain's alcohol business is at risk in the EU referendum
Downing Street claimed that gin drinkers had benefitted from greater quality of UK gin resulting from higher EU standards
Hazel Sheffield
Wednesday 23 March 2016 10:20 Comments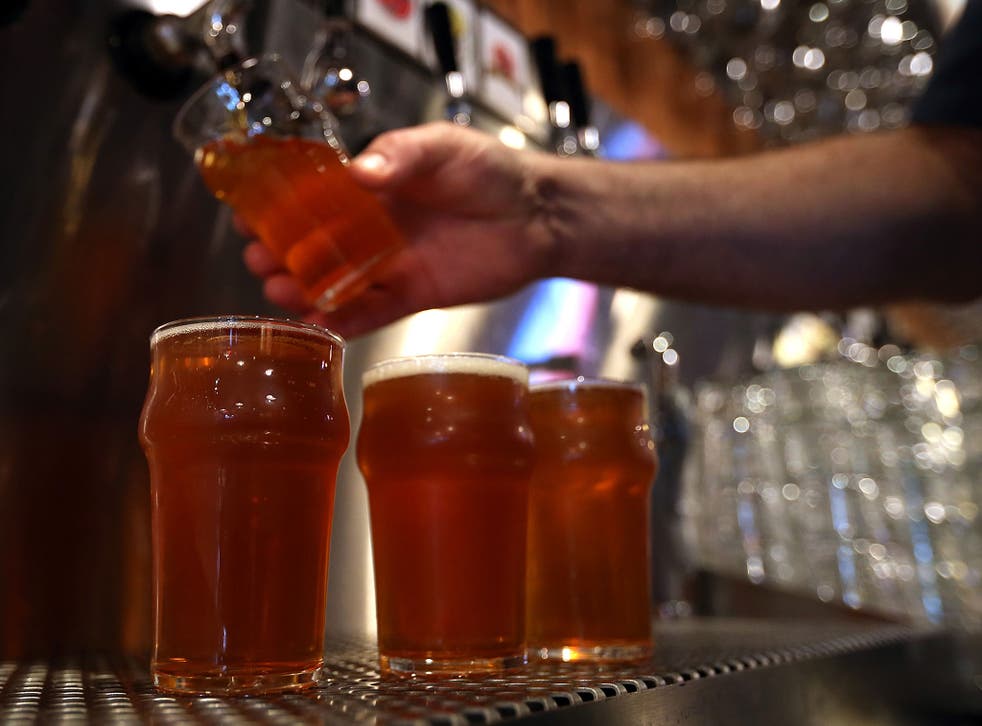 UK Prime Minister David Cameron has warned that Britain's booze trade would face potential job losses if the country votes to leave the European Union.
Jobs and investment in wine and spirits in the UK would be threatened if the UK has to renegotate international deals, the Prime Minister said.
Downing Street also claimed that gin drinkers had benefitted from greater quality of UK gin resulting from higher EU standards.
Mr Cameron said: "Britain will be stronger, safer and better off in a reformed Europe than out on our own, because we will have full participation in the free trade area, bringing jobs, investment, lower prices and financial security. That means real certainty so you can plan for the future.
"On the other hand, those who want to leave Europe can't tell you if British businesses would be able to access Europe's free trade area; or if your job is safe, how much your prices would rise, how much your mortgage would be at risk, or if the funding for your local school or hospital is secure. They are offering you risk at a time of uncertainty. It is a leap in the dark."
Britain's wine and spirits industry made £1.8 billion in EU exports last year. Gin exports to South Africa have also increased from near nothing to more than £2 million since a trade deal was signed.
British wine producers may find it more difficult to compete with France, Italy and Spain outside the EU, Downing Street said.
Business news: In pictures

Show all 13
The industry employs 600,000 workers and makes hundreds of millions a year from the EU's 35 free trade deals with more than 50 countries, the Government's analysis showed.
Miles Beale, chief executive of the Wine and Spirit Trade Association, said that the vast majority of the association's membership wanted the UK to stay in the EU.
"The industry will better be able to invest, grow and create jobs if the UK remains in the single market. The industry needs a powerful UK voice within the EU to ensure that we can shape and influence regulations that will impact on the trade and its access to the EU's 500 million consumers," Mr Beale said.
Register for free to continue reading
Registration is a free and easy way to support our truly independent journalism
By registering, you will also enjoy limited access to Premium articles, exclusive newsletters, commenting, and virtual events with our leading journalists
Already have an account? sign in
Join our new commenting forum
Join thought-provoking conversations, follow other Independent readers and see their replies