Davos: Chinese President Xi Jinping warns against isolationist trade wars in veiled criticism of Donald Trump
"Pursuing protectionism is like locking oneself in a dark room," Chinese President Xi Jinping said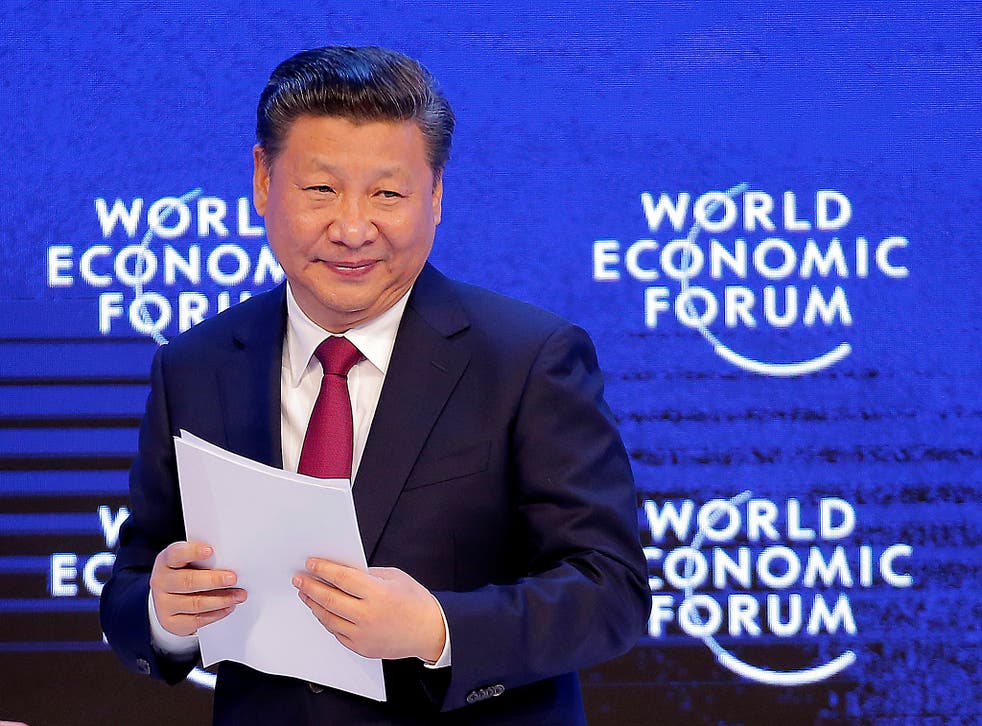 In a thinly veiled dig at US President-elect Donald Trump's policies, Chinese President Xi Jinping used his speech at the World Economic Forum to spurn protectionism, but also warn that there's "no point" blaming the world's problems solely on globalisation.
In the opening plenary session in Davos, Mr Xi – the first Chinese head of state ever to attend the event in the Swiss alpine town – cautioned world leaders and global executives of "inadequate" governance in the financial markets and "worrying" levels of economic inequality.
He said that rather than globalisation, many of the world's problems are caused by war, conflict and regional turmoil. He admitted that the flow of refugees from the Middle East and Africa is, indeed, a global worry, but also maintained that it is not one caused by opening up markets.
In one of his many passages peppered with analogies, he likened the world economy to an ocean. "Any attempt to cut off the flow of capital, goods, and people between economies and channel the waters in the ocean back into isolated lakes and creeks is simply not possible," he said.
In remarks that commentators said may have been targeted at US President-elect Donald Trump, Mr Xi also issued a scathing criticism of trade wars, saying that "no one will emerge [from them] as a winner."
"Pursuing protectionism is like locking oneself in a dark room," Mr Xi said. "Wind and rain may be kept outside, but so are light and air."
Scores of organisations have warned of the perils of protectionism, especially in the aftermath of Mr Trump's election victory. Mr Trump, who is due to be sworn in as President on Friday, in last year's highly divisive election campaign argued that international trade agreements had damaged US workers and the country's competitiveness.
For a report published ahead of the event, the WEF surveyed 750 risk experts and found that rising income and wealth disparity – that the organisation argues already helped spur the Brexit vote and Mr Trump's election victory – were cited as the most important trends expected to shape world developments over the next decade.
Social polarisation and climate change were cited as the second and third most-important threats by respondents in the report, both risks also alluded to by Mr Xi.
World reaction to President Trump: In pictures

Show all 29
The Chinese President ended his speech by focusing on domestic matters.
He argued that China's moves to opening up its economy have been advantageous to the economy globally.
After years of double-digit growth, he said that the country's aim is to achieve a "medium-to-high" level of expansion.
"China will keep its door wide open, and not close it," Mr Xi said.
Join our new commenting forum
Join thought-provoking conversations, follow other Independent readers and see their replies