Davos: Sadiq Khan expected to attack Theresa May's hard Brexit plans at World Economic Forum
Mr Khan will warn that 'hard Brexit would be a lose-lose situation'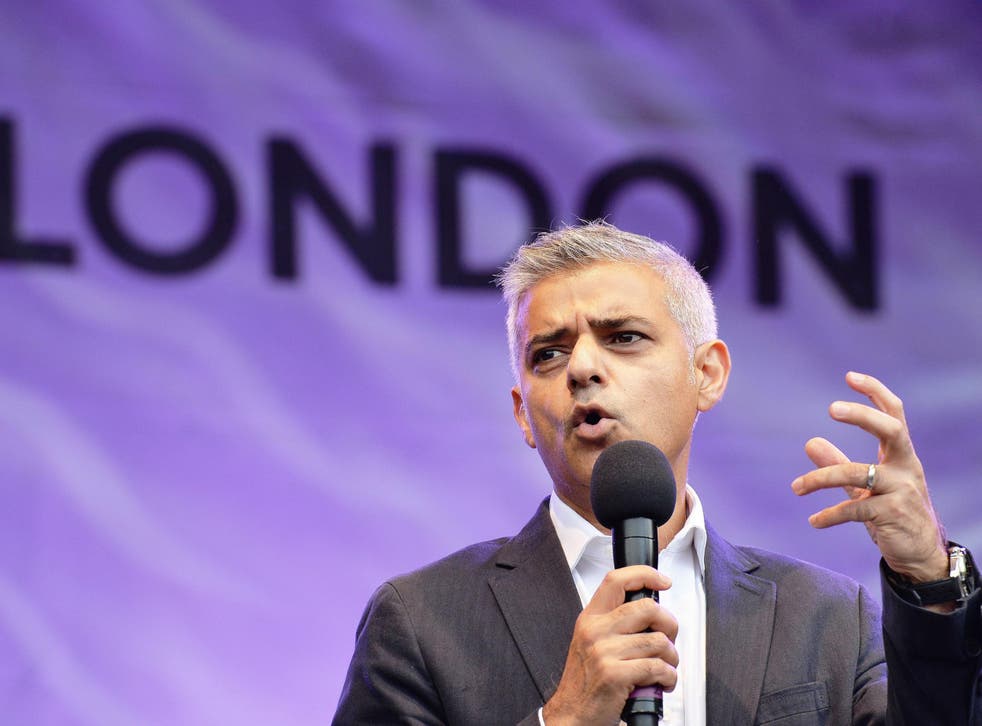 The Mayor of London, Sadiq Khan, will use a planned speech at the World Economic Forum in Davos to warn that a 'hard Brexit would be a lose-lose situation'.
According to pre-released remarks of a speech Mr Khan is due to deliver at an event hosted by Wall Street bank Morgan Stanley on Wednesday, he will say that access to the single market is 'critical for London.'
On Tuesday, Prime Minister Theresa May confirmed that Britain will leave the European Union's single market to regain control of immigration policy. She said that wants to renegotiate the UK's customs agreement and seek a transition period to phase in changes, all while remaining a "best friend" to the bloc.
In direct response to Ms May's remarks, Mr Khan will say that "a hard-line approach [..] could rip Britain apart'. He will say that if the UK pursues a hard Brexit, we will have to explain to future generations why we 'knowingly put their economy, their prosperity and their place on the world stage in such peril'.
This year mark's Mr Khan's first visit to the annual WEF and his office said that he intends to host meetings with several heads of state, including Belgium and Norway, and a range of chief executives — from companies including Mastercard and Siemens – while in the Swiss resort.
So far many of the discussions and debates at the four-day day summit that ends on Friday have focused on the issues of wealth inequality, populism and protectionism creating problems globally.
Business news: In pictures

Show all 13
According to Mr Khan's prepared remarks, he will speak of populism as a growing threat.
"My warning is this: if many of your countries held an EU referendum tomorrow, it could go the same way as ours," he will say. "This is an existential threat to the EU – that we must combat together."
Register for free to continue reading
Registration is a free and easy way to support our truly independent journalism
By registering, you will also enjoy limited access to Premium articles, exclusive newsletters, commenting, and virtual events with our leading journalists
Already have an account? sign in
Join our new commenting forum
Join thought-provoking conversations, follow other Independent readers and see their replies