Davos: Business leaders failed to predict Brexit or Donald Trump because they're in a 'bubble', says Sir Martin Sorrell
In an interview with CNBC on Tuesday, the founder of the world's biggest advertising group admitted he 'was out of touch'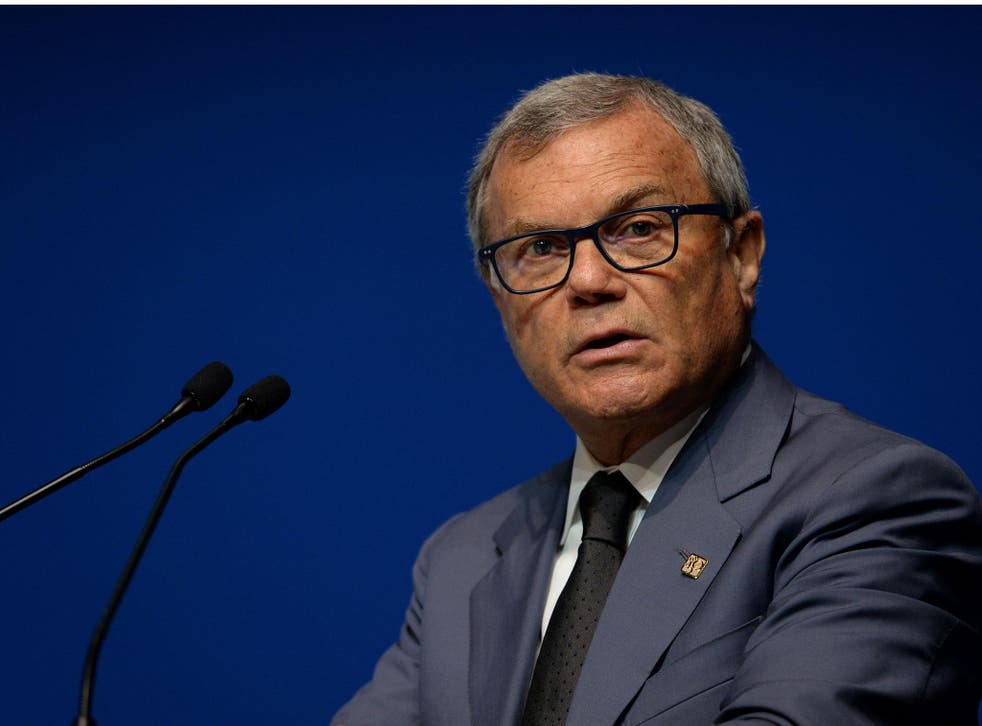 The world's business elite failed to predict Brexit and Donald Trump's election victory because the top decision-makers and executives talk to each other in a Davos "bubble", Sir Martin Sorrell said in his speech on the opening day of the World Economic Forum.
Sir Martin, the chief executive of WPP, campaigned for Britain to remain in the European Union in the run-up to the June referendum and predicted that Mr Trump's Democrat rival Hillary Clinton would win the US general election.
In an interview with CNBC on Tuesday, the founder of the world biggest advertising group admitted he "was out of touch."
"We all talk to one another in this bubble here in Davos – an echo chamber – in London, and it's quite true of the East Coast, West Coast liberals," said Sir Martin. "So I'm clearly out of touch."
"In terms of their businesses, in terms of their regulation, in terms of intervention, I think most industries favoured a more Republican route.... So it's a question about why were the pollsters wrong. Because nobody really told them the truth."
For a report published ahead of its annual summit in Davos this week, the WEF surveyed 750 risk experts and found that rising income and wealth disparity that already helped spur the Brexit vote and Mr Trump's election victory were cited as the most important trends expected to shape world developments over the next decade.
Business news: In pictures

Show all 13
Respondents cited social polarisation and climate change as second and third most important threats.
The WEF said in that report that all of these trends could exacerbate global risks this year. It urged world leaders to work together to avert further hardship and volatility in the coming decade.
Join our new commenting forum
Join thought-provoking conversations, follow other Independent readers and see their replies