Debenhams cautious about UK recovery as profits dive 25%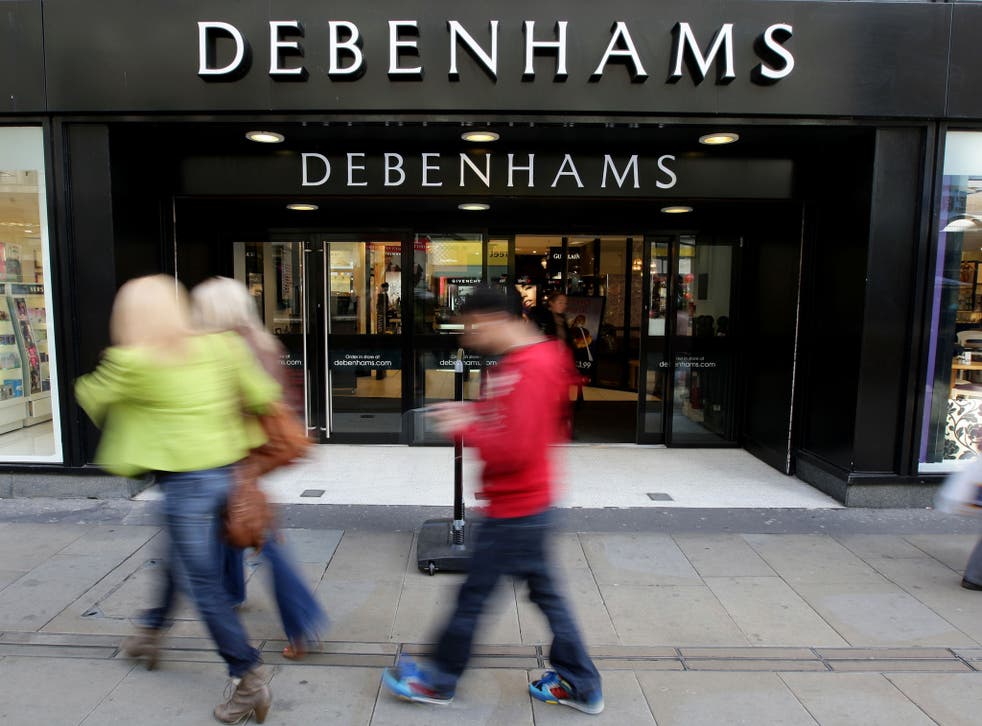 Debenhams has warned shoppers are not turning the positive data about the UK economic recovery into extra spending as it reported a 25% decline in profits.
"Talking to our customers it is clear that they are very aware of all the positive economic indicators in the press and on TV," said chief executive Michael Sharp.
"They see all that and inflation starting to come off. They understand it but none of that is translating into how they manage their weekly or monthly budgets. We are very cautious about the strength of the UK consumer recovery over the rest of the financial year."
His comments came as inflation fell for the sixth successive month with the Consumer Prices Index dropping to 1.6% in March. This could see wages actually start to outstrip inflation for the first time in six years later this week.
Debenhams issued a profits warning on New Year's Eve followed rapidly by the departure of its finance director Simon Herrick who, it emerged, had written "Santa" letters to suppliers asking for extra price discounts.
Sharp said the 240-strong chain had seen lower than expected clothes sales against "overambitious" targets, deeper discounting and the fact that it lagged behind rivals in online selling.
Sales rose 2.1% in the 26 weeks to March 1 with the UK up just 1% and overseas up 7%. Pre-tax profits fell 25% to £85.2 million, which was bang on what it warned at the end of December. The dividend has been held at 1p a share.
Debenhams will push on with improving its online delivery, Click & Collect, and within 12 months ensure it has a cafe or restaurant in every store, which Sharp said encouraged customers to stay longer and spend more. The group is looking at bringing in outside chains, such as coffee shops, to do this.
He also said the group was still talking to Mike Ashley's Sports Direct, which has an option to buy a 6.6% stake in Debenhams. Sharp said: "Our customers buy sportswear and we only have a small sports business so we are talking about any potential opportunities with Sports Direct."
Menwhile House of Fraser, in which Sports Direct has grabbed an 11.1% stake at the same time that China's Nanjing Cenbest has taken control, revealed far stronger trading. Its sales rose 3.6% to £1.3 billion in the year to January 25 with headline earnings up 8.3% to £60.2 million.
Register for free to continue reading
Registration is a free and easy way to support our truly independent journalism
By registering, you will also enjoy limited access to Premium articles, exclusive newsletters, commenting, and virtual events with our leading journalists
Already have an account? sign in
Register for free to continue reading
Registration is a free and easy way to support our truly independent journalism
By registering, you will also enjoy limited access to Premium articles, exclusive newsletters, commenting, and virtual events with our leading journalists
Already have an account? sign in
Join our new commenting forum
Join thought-provoking conversations, follow other Independent readers and see their replies