Debenhams issues profit warning as it struggles to keep up with competitors
Retailer's third profit warning this year comes weeks after House of Fraser announced dozens of store closures, putting thousands of jobs at risk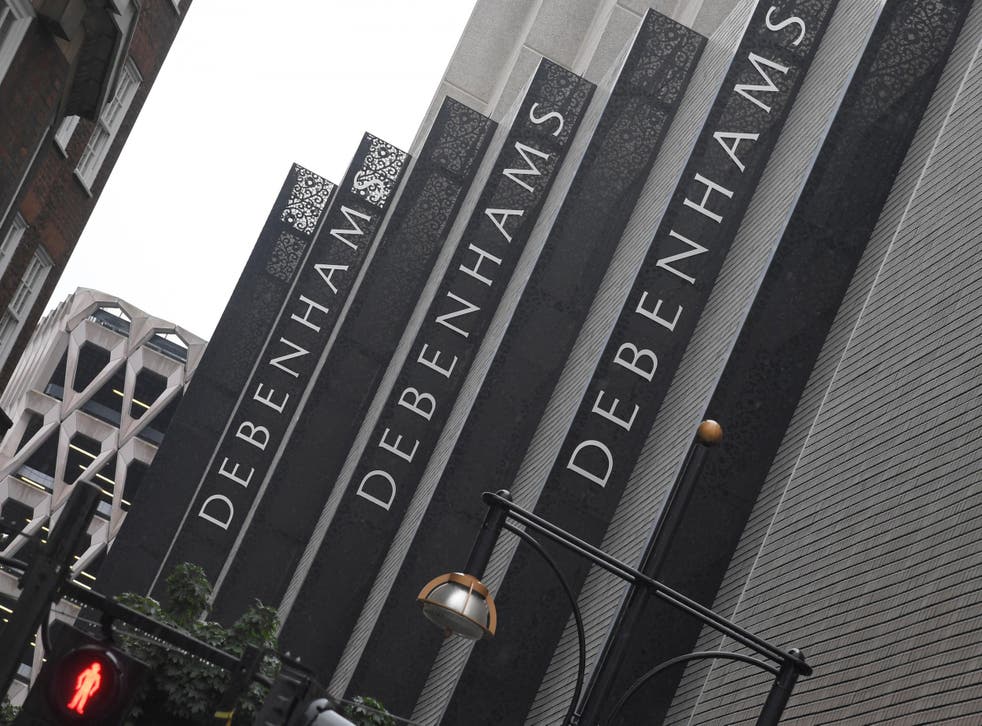 Debenhams has warned profits for the year will be more than £10m lower than previously expected, as it struggles to keep up in an increasingly competitive market.
Shares in the group dropped by almost 20 per cent in early trading after it issued its update to the market.
The retailer delivered its third profit warning of the year "against a background of increased competitor discounting and weakness in key markets", and said trading in May and early June has been "below plan despite weak comparatives".
As a result, the department store chain said pre-tax profit for 2018 will be in the range of £35m-£40m, compared with previous market expectations of £50.3m.
Chief executive Sergio Bucher said: "It is well-documented that these are exceptionally difficult times in UK retail, and our trading performance in this quarter reflects that. We don't see these conditions changing in the near future and, because it is our priority to maintain a robust balance sheet, we are making very careful choices about how we deploy capital.
"We see clear evidence of progress as our digital growth outperforms the market and customers respond positively to our product improvements and format trials. We have also put in place a leaner operational structure and made a number of important hires so that we are well-equipped to navigate the market turbulence."
The disappointing outlook from Debenhams comes weeks after rival House of Fraser announced plans to shut more than half of its UK stores, putting 6,000 jobs at risk.
The upmarket chain reached a company voluntary arrangement with its creditors after the the costs of running its store network became "unsustainable", and said closing branches was a necessary step in order to continue operating.
Join our new commenting forum
Join thought-provoking conversations, follow other Independent readers and see their replies