Debenhams gives upbeat outlook despite suffering tumble in profit
Chief executive officer Sergio Bucher said that the trading environment remains uncertain and that Debenhams faces 'tough comparatives over the key Christmas weeks'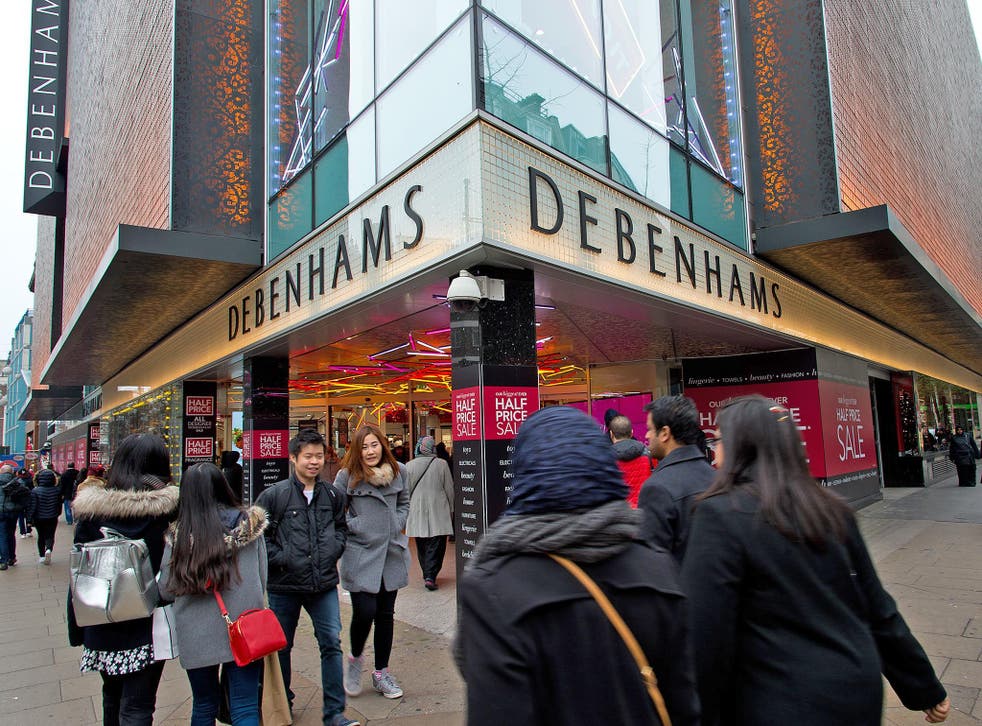 Department chain Debenhams posted a double-digit fall in profit for the most recent financial year, citing challenging trading conditions, but struck an upbeat tone for the months ahead, saying that its turnaround strategy is starting to pay off.
The group on Thursday said that underlying profit before tax had tumbled by 16.6 per cent in the 52 weeks to 2 September. Underlying earnings per share fell by close to 15 per cent.
Looking ahead, chief executive officer Sergio Bucher said that the trading environment remains uncertain and that Debenhams faces "tough comparatives over the key Christmas weeks".
But he also said that the group was making good progress with implementing its new strategy – focused on mobile shopping – and that there are "signs" that the company is "moving in the right direction towards a successful and profitable future".
Earlier this year, Debenhams unveiled several new measures to help weather the headwinds caused by the uncertainty around Brexit and the resulting slump in the pound.
It has upgraded its mobile website to cater to online shoppers and on Thursday announced several new strategic partnerships, including with fitness chain, Sweat!. It said it would be trialling gyms, initially in three stores.
"Debenhams would appear to embody many of the struggles facing the high street," said Neil Wilson, a senior market analyst at ETX Capital.
"Shoppers are going online; the weak pound is pushing up input costs, hitting margins; and labour costs are rising," he said.
"The answer for Debenhams at least is to get its mobile shopping experience better than anyone else. With sales growth of 57 per cent in this segment it looks like it's on the right track."
Debenhams shares kicked off Thursday's trading session marginally lower but quickly reversed those losses, which Mr Wilson attributed to the "upbeat outlook".
Register for free to continue reading
Registration is a free and easy way to support our truly independent journalism
By registering, you will also enjoy limited access to Premium articles, exclusive newsletters, commenting, and virtual events with our leading journalists
Already have an account? sign in
Join our new commenting forum
Join thought-provoking conversations, follow other Independent readers and see their replies